An artist gone too soon, XXXTENTACION had a massive impact on the music industry and a multi-generational fan base that continues to help keep his memory alive. Thankfully, his music won't be going anywhere, and every song of his is a unique body of work that holds its own identity.
He was a multi-faceted artist who was an inspiration to millions of people who shared many of the same emotions, thoughts, and beliefs that he did, and his music is where the artist and his fans connected.
In this article, I'll be diving into the 10 best XXXTENTACION songs from his versatile discography.
1. the remedy for a broken heart (why am I so in love)
A majority of the artist's music carried a somber tone with a level of pain that can't be ignored. He had a talent with simple instrumentals that matched his emotion but gave his lyrics all the room for your ear's attention.
Floating over the beat, he stays on tempo while clearing his head with artistic transparency. It's hard not to get stuck in your feelings with this record, but many fans have expressed that it has helped them through some tough times in their life.
2. Carry On
This song was released on his album 17, and the artist uncovers his thoughts on a variety of painstaking topics. The instrumental is reminiscent of a lo-fi sound, and the deep kick offers a resemblance to a beating heart.
The artist's vocals are accompanied by supporting harmonies that fill empty space in the song with a pleasant ambiance. Downtime through the record gives the listener time to absorb the message and get lost in the music, as the artist delivers sparing words in between.
3. Revenge
A light acoustic drum kit and guitar carry the instrumentation on this record, and they're joined by a simple bass line that helps drive the swing in the song. "Revenge" comes with a different flair than some of the heavier, downtempo records XXXTENTACION is known for.
He harmonizes and sings across most of the track, and although many consider the artist to be a rapper, he has shown lots of versatility in his music, and this record is a standout example. The lyrical content is relatively sad, but the instrumentation provides a hint of optimism behind it all.
4. Everybody dies in their nightmares
In the short amount of time we had with the artist, he was pretty consistent with his music, recording as much as he possibly could. Among his well-loved discography, 17 was a project that really made an impact on his fans, and this record encapsulates a lot of the artist's thoughts at the time.
XXXTENTACION was never one to hold back his true thoughts, which gave his music a level of transparency and authenticity that we rarely get nowadays. I can say that this record is one of the best XXXTENTACION songs by far, as it has immense replay value and an impactful progression.
5. RIOT
He loved to work on downtempo records, but he never shied away from more up-tempo boom-bap styles, as his wordplay was surprisingly decent. A lot of his music comes with varying styles and flows that can range from spoken word to intricate bars and rhyme schemes that sound like an entirely different artist.
These are some of the characteristics that made him stand out and his relentless approach to his craft. "RIOT" sounds like it came straight out of the 90s, and it's a good example of how the artist can switch to different styles effortlessly.
6. hate will never win
Another record that comes with lo-fi influence, it delivers a melancholy piano melody and crisp low-frequency percussion. It's a record that sounds like a brief message, and it has a raw audio quality that sounds like it was given a quick mix as if he had to quickly get the thoughts off his mind.
It isn't too difficult to discern the message behind this record, especially considering the title name, and his unfiltered take on modern issues was welcomed by his fans with open arms. There truly wasn't anyone like him during the artist's time in the industry.
7. I Don't Wanna Do This Anymore
Some of the artist's music was produced to give you a dynamic experience. Although his vocals take the attention in this record, "I Don't Wanna Do This Anymore" has many thick synth and vocals pads that pan in every direction, seemingly wrapping around while you listen.
Aside from the heartfelt message in his lyrics, the arrangement and dynamics alone will fill anyone with conflicting feelings. The instrumentation gives a sound of peace, tranquility, and acceptance that's addicting to listen to on repeat, and out of the XXXTENTACION songs on this list, it's easily a personal favorite.
8. King Of The Dead
One of the most distinctive records on this list, "King Of The Dead" offers shock value with an uneasy progression that leads into a distorted drop that many fans can't get enough of. In contrast to much of his more relaxed music, this record comes with hard knocking kicks, heavily distorted bass, and high-frequency synth melodies.
The melodies give the track a creepy dynamic, and XXXTENTACION has a more nonchalant tone with layered vocals for added presence. Although this song didn't get as much widespread attention as some others, it's still a smash hit with his fanbase nonetheless.
9. NUMB
This record takes influence from multiple genres, and the artist was vocal about how he took inspiration from other genres to craft his unique sound. "NUMB" is a stellar track that added versatility to his discography, and although it didn't have the hip-hop cadences that we hear in much of his music, it sounds like his voice was made for this style of music.
Between his vocals, you're greeted with heavily reverberated guitar riffs that are angelic all on their own. The instrumentation does an excellent job of driving the emotion as melodies trade between various organic instruments.
10. Hope
https://www.youtube.com/watch?v=QRzaall-3T8
"Hope" may be the last entry on this list of XXXTENTACION songs, but it's easily a fan favorite for millions of listeners. This record can be found on one of the artist's last projects, which is stacked with a variety of styles and a rollercoaster of storytelling.
The somber tone of the record resonated with a lot of his fans, especially the younger audience, that can relate to a lot of the same pains the artist goes through. Considering how young he was, XXXTENTACION was a voice for many people in his generation.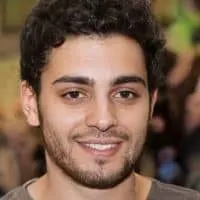 Justin is an audio engineer with years of experience in the field. He has been creating and playing music his entire life, but he really found his passion for engineering when he was introduced to Logic Pro at age 10. Justin has spent countless hours perfecting his craft and now works as a freelance engineer out of Boston, MA.