Share on facebook
Share
Share on twitter
Tweet
Share on pinterest
Pin
When it comes to hip-hop music, there aren't many names out there more influential than OFWGKTA. Tyler, The Creator has been leading the collective for the last decade or so, but with the help of crewmates such as Earl Sweatshirt, they've single-handedly raised the bar for underground rap music worldwide.
I've been following Earl Sweatshirt ever since he was locked up in a youth detention center with the internet proclaiming 'Free Earl' at every opportunity. That was a long time ago now, and ever since his release, the rapper has been maturing artistically and releasing some seriously good material.
I thought I'd take some time today to break down the best Earl Sweatshirt songs, celebrating the youthful career of one of the biggest names in underground hip-hop.
Read on to find out which tracks made the cut!
List of the 20 Best Earl Sweatshirt Songs
Whilst OFWGKTA was dominating the festival circuit in 2011, Earl Sweatshirt was locked up in a youth detention center, sparking widespread protest across the internet.
He sadly missed out on the early success of the crew only managing to release a handful of tracks before getting locked up, but the moment he was released he got back on his feet with a bang, making his followers exclaim WHOA!
I'll always remember the moment when this was released – it really was a huge moment, Earl Sweatshirt was no longer silenced!
2. Chum
Whilst WHOA has to be the biggest single off of Earl's 2013 album Doris, it's closely followed by Chum. Both of these songs are great introductions to what makes this rapper so special – the beats are always broken, wonky, and slow, and the flow is always witty, experimental yet ever so lazy.
It's a truly unique combination of elements, and it has always made Earl Sweatshirt stand out from the rest of the crew. Brilliant.
3. Grief
A couple of years after the massive success of Doris, Earl announced another album, I Don't Like Shit, I Don't Go Outside. The same day that this was announced, he also released the music video for Grief.
It presented a darker side to Earl, a sign that his lyrical style was maturing into discussing more serious matters.
It was a massive difference from the happy-go-lucky style of early OFWGKTA and was followed by other crew members such as Tyler maturing.
4. Hive (Feat. Vince Staples & Casey Veggies)
Moving back to Doris, I simply had to give a mention to Hive. I briefly touched on Earl Sweatshirt's notoriously lazy flow earlier, but I felt like it was understated – it truly is a very unique vocal style. Laziness in hip-hop vocals is usually paired with nonsensical ad-libs and materialistic lyrical content, but Earl is not a typical rapper by any means.
The lyrics are cerebral, artistic, and poetic, and when paired with his stoned, wavey, and offbeat flow, magic happens.
5. Faucet
I've focused pretty heavily on the vocal style of Earl Sweatshirt so far, but I think some attention needs to be paid to the beats. If you check out the credits for songs such as Faucet, you'll notice that the beat producer is known as 'RandomBlackDude'.
Well, believe it or not, this is just yet another pseudonym for Earl, this time used for when he makes the beats. He's a seriously multi-talented dude – the beats reflect his vocal style beautifully, sounding lo-fi, raw, and almost broken.
This wouldn't be a list of the best Earl Sweatshirt songs without mentioning some collaborations with Tyler, The Creator. Earl and Tyler have been best friends since their childhood, and this is reflected excellently in their music.
Tracks such as Sasquatch see the duo bouncing off of each other's flows symbiotically, their collaborations really feel like two parts of a whole as opposed to them being hip-hop tracks featuring two rappers.
It really is a collaboration made in hip-hop heaven!
7. I'm Not Real
2013 was a seriously good year for Earl fans, but on June 18th, a real surprise was unleashed. Earl Sweatshirt had collaborated with A-list rapper Mac Miller on the track I'm Not Real, contributing a unique pitch-dropped verse and another fantastic RandomBlackDude beat.
I think this was the moment when I realized how much potential Earl Sweatshirt really had – he was comfortable keeping his music underground, but had no problem collaborating with huge names such as Mac Miller.
R.I.P Miller.
8. Guild (Feat. Mac Miller)
Next up on my list of the best Earl Sweatshirt songs is Guild, yet another collaboration with rap genius Mac Miller. Considering that this track was released on Doris, Earl was not actually properly noticed by Miller fans until the additional collaboration later in June.
However, as soon as that was released, this track was immediately noticed for its spooky atmosphere, massively boosting the number of hip-hop heads following Earl.
Mac Miller passed away far too early, unfortunately, but I am at least grateful that he and Earl managed to release these fantastic collaborations before his untimely departure.
9. Centurion (Feat. Vince Staples)
Some of Earl's tracks are poetic, and some feel like you've just inhaled an entire hot-box, but tracks such as Centurion are seriously spooky. The rapper has always had a knack for combining the tongue-in-cheek with the downright hellish, with album artworks and music videos contributing too.
This track is just downright spooky, yet Earl somehow always manages to keep things feeling comfortable and cool. He has a real talent for combining atmospheres to make something nobody has ever dreamed about.
10. Sunday (Feat. Frank Ocean)
There's no doubt that some of Earl's music is pretty spooky, but he always balances this out with a chilled and wholesome track hiding just around the corner. Sunday is a prime example of this – it's easily one the best Earl Sweatshirt songs in my books because of its soulful sampling, acoustic drums, and take-it-easy flow.
Despite the chilled nature of this track, Earl uses it as an opportunity to explore concepts such as drug use, mental health, and spirituality. Yet another fantastic example of juxtaposition in the world of Earl Sweatshirt.
11. EAST
Earl has always been releasing innovative and experimental music, but this next track EAST is absolutely next level.
The track is under two minutes long, features absolutely no drum beat, and consists purely of rambled flows from Earl and a bizarre instrumental that sounds like a drunk string quartet.
The music video is trippy, the music is wild, and it's clear that Earl Sweatshirt had a hell of a lot of fun making it. One of the top three best Earl Sweatshirt songs, easily.
12. Riot!
Earl's beats released under RandomBlackDude beautifully demonstrate the rapper's love for sampling. We're not just talking any old sampling either – the rapper finds great joy in trawling through vinyl records from the last 70 years spanning funk, soul, jazz, and blues.
His 2018 instrumental track Riot! is a prime example of this – I've always imagined that this love for old-school music must have arisen by listening to a ton of records with Tyler. They have a very similar music taste, and it shows in their beats.
13. Super Rich Kids
Mac Miller isn't the only huge name that Earl Sweatshirt has collaborated with – the rapper has worked with Frank Ocean on many occasions, one of the biggest RnB singers of the last decade.
Frank Ocean's history actually goes way back to the early days of OFWGKTA, with tracks such as Super Rich Kids being released on his debut album way back in 2012 when Tyler's Goblin was thriving.
Ocean is probably the most commercially successful musician to arise from the collective, yet when I listen to this track, it really does feel like Earl is the special guest.
14. Shattered Dreams
You might have noticed that some of the best Earl Sweatshirt songs are pretty short – the musician certainly sees no need in writing songs longer than they should be, with tracks such as Shattered Dreams lasting for a cool two minutes and twenty-two seconds.
I really appreciate this aspect of Earl – tons of musicians stretch their material out to a minimum of three minutes in order to maximize the potential for radio play, but when it comes to Earl Sweatshirt, it's clear that the music takes priority.
A really soulful classic, lasting no longer than it needed to.
15. Pre (Feat. SK La' Flare)
As we've heard, Earl's typical choice of beats consists of old-school vinyl samples, broken beats, and acoustic instrumentation. I love it. However, he's never been a rapper afraid to explore new territory, with tracks such as Pre thriving off of a much more synthetic vibe.
The beat wasn't produced by RandomBlackDude like usual but Michael Uzowuru, featuring 808's, saw waves and trappy hi-hats.
Don't get me started on Earl's verse on this track – it is flippin' insane.
16. Wool (Feat. Vince Staples)
We're down to the last five best Earl Sweatshirt songs, so I simply had to squeeze in Wool somewhere. This track features Vince Staples, a rapper that has already appeared on this list in a couple of places.
Whilst he didn't originate from OFWGKTA but instead the Cutthroat Boyz, Staples has always been closely associated with Earl and Tyler, even appearing with Tyler on The Eric Andre Show one time! His staccato-fuelled, higher-pitched flow combats Earl's lazier, lower tones beautifully on tracks like this.
Yet another killer collaboration from Earl.
17. 20 Wave Caps (Feat. Domo Genesis)
I pretty much love every beat that Earl works with, but the instrumental behind 20 Wave Caps is just next level. It represents the typically spooky style of Earl's music beautifully, reminding me somewhat of the organs you would expect to hear in a Dracula movie.
Interestingly, this track doesn't just feature a vocal feature with Domo Genesis, but the RandomBlackDude beat is actually contributed by the famous Samiyam.
I absolutely love the collaborative nature of Earl's projects, he always shares his talent with others and never keeps it all to himself.
18. Burgundy (Feat. Vince Staples)
I was very tempted to feature Burgundy much earlier in this list, it's easily one of the best Earl Sweatshirt songs and one of my personal favorites. However, something about the epic and almost royal vibe to this tune felt appropriate to be included towards the end.
It almost sounds like it could be played whilst the credits to Earl Sweatshirt's career would roll out – let's just hope that that doesn't happen anytime soon!
19. Molasses (Feat. RZA)
The penultimate track that I chose is Molasses – I chose this track because of its gorgeous, organic aesthetic. It sounds like it has been taken straight from an OG hip hop mixtape from the early '90s, yet it was released on Doris in 2013.
I'm not sure why I sound surprised, Earl has an incredible ability to never limit his track's atmosphere to the year that it was released. Truly an example of how I would describe 'timeless' music.
20. Knight (Feat. Domo Genesis)
I can't believe I'm already writing the last track on this list – it was really difficult to pick the best Earl Sweatshirt songs because there are just so many, I can't believe how many tracks I couldn't squeeze into this list.
Regardless, it only feels natural to finish up with Knight, possibly my favorite song released on Doris. It's a perfect example of Earl's cool, calm and collected flow whilst presenting yet another blend of juxtaposition, old-school vibes, and spooky aesthetics.
Earl, you truly are a special part of the hip-hop landscape. Never change, RandomBlackDude!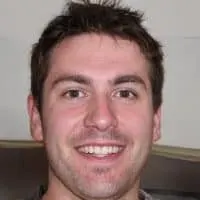 Alex is a man of many talents. He's been playing music since he was young, and has been the main content writer at Tone Start for the past few years. Alex loves to play around with different styles of music and enjoys listening to anything from country to classical.