Share on facebook
Share
Share on twitter
Tweet
Share on pinterest
Pin
Known for his hard-hitting lyrics and raw approach to hip-hop music, DMX amassed a loyal fanbase throughout his career with his unfiltered sound and personality. He offered a persona in the music industry that carried unwavering authenticity and a real look into who the man was as an artist and human being.
Although many people might consider his music to be angry and violent, the artist spoke about the topics that troubled him the most. He didn't have the easiest life, and he had no shame in portraying his true thoughts and feelings through his music
So without further ado, here is my list of the best DMX songs of all time!
1. Ruff Ryders' Anthem
The melody on this record alone would make people go insane at live shows, and DMX's catchy flow quickly gets burned into your head after one listen. Not only does the record bring the best elements of 90s hip-hop, but his lyrics paint a clear picture word for word.
"Ruff Ryders' Anthem" made an impression on a generation of hip-hop fans, and the song was on repeat well into the 2000s. The track structure is relatively simple, and it works perfectly as it gives DMX room to carry the record with his wordplay.
2. Party Up (Up In Here)
DMX was on a roll in the 90s with back-to-back hits, and this record was everywhere you looked when it was released. Driven by brass stabs for the melody, DMX once again delivers lyrics that are instantly engraved in your brain due to their repetitive nature and the song's catchy hook.
The percussion brings a stellar boom-bap sound, and the tempo alone makes the body want to start moving. It was a go-to choice for any house party in the 1990s, and although the song isn't as popular today, it's still considered to be one of the best DMX songs.
3. Damien
With a raw storyline that offers a good look into the artist's mind, "Damien" brings a few different perspectives, and DMX raps as if he's having a conversation with his subconscious. A lot of the reason DMX was so popular was due to his wordplay and ability to tell a story with an immense amount of clarity.
It isn't a secret that the artist struggled with a lot of personal demons, but that could've been the very fuel that helped him create impactful records like this one. The instrumental has a somber sound that's pensive with dynamics that have a sense of anxiety.
4. Intro
The starting track to his project It's Dark, and Hell Is Hot, "Intro" successfully made an impression on listeners with story-driven dialogue and a cinematic build in the production elements. As each layer slowly creeps in, the beat finally drops, and DMX unleashes his lyrical prowess.
It's a great way to start the album, and the song builds plenty of anticipation for the rest of the project. His vocals are layered to deliver more power, and his adlibs pair with the swing in percussion exceptionally well, complimenting each other as the song progresses.
5. Slippin'
One of the more downtempo songs on this list, "Slippin'" is an unfiltered look at some of DMX's personal struggles, and a lot of what's said in the lyrics is relatable to many of his die-hard fans. Although the artist's music can be pretty dark, he also provides a look at what else is possible in the pursuit of peace and happiness.
No matter how famous DMX got, he continued to struggle with mental health. Many fans consider this record of being one of the best DMX songs due to its relatable qualities and the vulnerability in the artist's lyrics.
6. Where the Hood At
"Where the Hood At" is another record from DMX that shows the artist knows how to make music people will endlessly bump in their cars. He also had some of the best hooks in the hip-hop game, and this record comes with many unforgettable qualities.
Boasting a signature brass sound from that era in hip-hop, a boom-bap drum kit drives knocking percussion that perfectly fits DMX's vocal energy. The cadences and dynamics throughout the record have an infectious progression that immediately made this record timeless without question.
7. X Gon' Give It To Ya
DMX's music became so popular that it only takes the first note from his most popular records to catch a hip-hop fan's ear. "X Gon' Give It To Ya" is another trunk buster from his discography that aged extremely well, as it has an energy that's hard to match.
The artist's music truly can't be replicated as he was one of a kind, and this song definitely stands in the top ten for many of his fans. DMX used brass in a lot of his music, and even if some may find it repetitive, it's always a stellar match to DMX's relentless vocals.
8. Get At Me Dog
If you're looking for a record where DMX rips through every bar effortlessly, "Get At Me Dog" is a good choice as it boasts a grooving instrumental with boisterous lyrics from the artist. The instrumental is pretty repetitive, and it works out fine as it gives DMX room to shine and deliver every bar with a center stage presence.
It's evident that DMX wanted to send a message and clear his mind on this song. He can easily make a party record, but his penmanship should never be questioned, and this song is a great example of that artistic quality.
9. We Right Here
It's hard to slim down the rapper's best work to only ten songs, but many fans consider "We Right Here" to be one of the best DMX songs without a doubt. It delivers a catchy hook that listeners can harmonize with, and every verse takes a raw approach with that signature DMX sound.
The percussion is easy to love as it drives a clear boom-bap sound with a clean mix. It has every element that makes you want to blast it in your care with the windows down, and the artist's energy rubs off on you while radiating feelings of confidence.
10. No Sunshine
With a groovy sound that'll immediately make you start nodding your head, the instrumentation on "No Sunshine" has a gritty tone that lurks and creeps across its dynamics. In a similar fashion to much of his music, this record provides an unfiltered take on storytelling and doesn't hold back on the realities of DMX's life.
Looming melodies drive a sense of uneasiness and anxiety, which help add to the dramatic image behind the artist's lyrics. The infectious qualities of the instrumental and hook are enough to keep the song on repeat, as it's a story and sound that never gets old.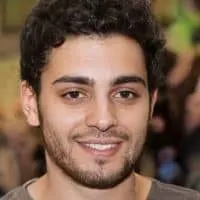 Justin is an audio engineer with years of experience in the field. He has been creating and playing music his entire life, but he really found his passion for engineering when he was introduced to Logic Pro at age 10. Justin has spent countless hours perfecting his craft and now works as a freelance engineer out of Boston, MA.