Share on facebook
Share
Share on twitter
Tweet
Share on pinterest
Pin
The 1990s gave music lovers some of the best love songs of all time, and they're scattered across a wide range of popular genres of that era. From rock, pop, R&B, and more, artists were on a roll when it came to love songs during that time.
Some of the tracks on this list were radio hits, while others were simply standout tracks that made a lasting impact on listeners.
So without further ado, here is my list of the best love songs from the 1990s!
1. Aerosmith – I Don't Want to Miss a Thing (1998)
A record that'll continue to be on replay for many more years, "I Don't Want to Miss a Thing" boasts a signature hook that anyone would recognize. Steven Tyler's vocals hit all the sweet spots, and the record sounds like a sweet serenade.
The production value is quite cinematic from drawn-out, emotional strings, slow guitar strums, and a modest swing in the tempo with big clashes that help drive the overwhelming emotion in the song. Aerosmith is definitely capable of making a hard-hitting record, but this song shows how versatile the group truly is.
2. Savage Garden – Truly Madly Deeply (1997)
With a discography of memorable records, Savage Garden was a staple choice throughout the 90s. This record was inescapable when it was released, and it was constantly on repeat for fans and in popular media, as it was a consistent choice in many movies and TV shows.
The instrumental is lighthearted, and it doesn't provide a lot of low-end, but it fits the vibe of the lead vocals, which give off a smooth and warm tone. A simplistic melody can go a long way, and this song focuses on reverberated guitar plucks and brief acoustic solos, which sound great on a loop.
3. Elton John – Can You Feel the Love Tonight (1994)
The man's name says enough, and his music is undoubtedly timeless, but Elton John's "Can You Feel the Love Tonight" truly encapsulates the slow jam sound of the 1990s. His voice is bold and seems to have no limit to its range, and the record brings many highs and lows that are a journey in itself.
Transitions are placed perfectly throughout the record, offering numerous instrumental solos that enhance the production value as a whole. A lot of Elton John's music is on par with this record, but I'd say it's one of the most highly regarded love songs of the 1990s.
4. K-Ci & JoJo – All My Life (1997)
Some of the best love songs in the 90s came from the R&B genre, and these records still hold up in quality to this day. K-Ci & Jojo gave their all on "All My Life," and it brings crisp rim snares and a slow dance swing in the beat that infectiously moves listeners.
The lyrics alone are full of passion, and it's a song that's been shared between lovers worldwide, leaving many listeners with fond memories attached to this song. Deep kicks emulate a skipping heartbeat, and the vocals and primary melodies support each other in the best ways.
5. Shania Twain – You're Still the One (1997)
It doesn't matter if you're a fan of her music or not; Shania Twain is a legend in her own right. A generational icon, Shania struck gold when she released "You're Still the One," and it's another record that's reached timeless status through consistent use in modern media.
Over twenty years later, you'll often come across this record in a movie or commercial, reminding you of the song's never-ending relevance. The lyrics share sentiments that people always express regardless of the generation, and the instrumentation brings a feeling of relief and optimism.
6. LeAnn Rimes – How Do I Live (1997)
With a talent that gave us an excellent blend of country and pop music, LeAnn Rimes is another staple voice of this era in music. The instrumental on this song is relatively simple, with light backing strings, soft percussion, and emotional melody progressions that go through waves from beginning to end.
Even when the track reaches the hook, it's highly euphoric and calming in every sense of the words. LeAnn's voice is littered with authenticity, and the backing melodies and guitar solos give her vocals even more dynamic strength that overwhelms your senses.
7. All-4-One – I Swear (1994)
As soon as the track starts, "I Swear" will immediately catch the attention of anyone who lived through the 90s. Hailed as one of the most signature love songs of the 1990s, All-4-One will be remembered for their impact on the music industry during this era in music.
Classic layered R&B vocals drive the record while faint backing melodies provide ambiance to their endless dynamic range. It's an excellent slow jam, and you could consider it to be a poster child for what outstanding R&B sounded like decades ago, a sound we simply don't hear anymore in modern music.
8. Bryan Adams – (Everything I Do) I Do It For You (1991)
If you're trying to get in your feelings, Bryan Adams knows how to get you there, and this record has a special place in many people's hearts. The song starts with a soft intro yet leads into one of the most powerful hooks of that decade.
The piano melody alone carries you through the song's dynamics, and Bryan's vocals hit home for the way many people feel about love. Although it has a classic sound that can be recognized as from another era, it'll never fade in style and still offers the same impact as it did in 1991.
9. Boyz II Men – I'll Make Love To You (1994)
Boasting a massive discography in the R&B genre, Boyz II Men are still active today as they have a classic R&B sound that people can't get enough of. Many fans feel this record is one of the best love songs of the 1990s, and the sways in dynamic and vocal cadence are beyond infectious.
The group is known for putting a lot of emotion into their music, and the instrumentation is always on point to match the vocal energy. Slow jams like this deliver a level of authenticity that listeners love as it sends a clear message that reflects their feelings.
10. Extreme – More Than Words (1991)
Released in the early 90s, "More Than Words" delivers an intimate sound that brings a coffee shop vibe. Although the guitar is catchy by itself, the lead vocals do a great job of wrapping you up in the storytelling without any distracting production elements.
It's a peaceful record that sends a heartfelt message that many everyday people can share. That alone is what makes this record a staple for many Extreme fans, and its true nature will give it the fuel it needs to stay relevant for many more decades to come.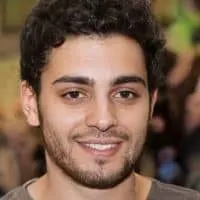 Justin is an audio engineer with years of experience in the field. He has been creating and playing music his entire life, but he really found his passion for engineering when he was introduced to Logic Pro at age 10. Justin has spent countless hours perfecting his craft and now works as a freelance engineer out of Boston, MA.