An artist whose music has rippled through generations, Bob Marley is a name that'll go down in music history. This is due to his timeless artistry and influence on his fans and the many different artists that came after him.
His discography is so vast that it can be hard to skim it down to a handful of favorites, but he has a few hits that stand above the rest.
In this article, I'm going to explore the 10 best Bob Marley love songs of all time!
1. Could You Be Loved
It doesn't take long for the groove of this record to kick in, and it almost immediately puts you in a good mood. The instrumentation features clean electric guitars and a jig to the tempo that's carried by the top chords and light percussion.
Not only is the production memorable, but the lyrics are bound to stick with you long after your first listen. It's an excellent record, and I think it's one of the best Bob Marley love songs you could give yourself the pleasure of listening to.
2. Stir It Up
This record has a very sentimental tone to it and experiments with warbling synth melodies alongside a classic reggae sound. The bass line and top melodies do a good job of keeping you in the groove, regardless of how laid back the record may be.
You can get lost in the aura of the instrumentation while his vocals carry the story forward while keeping you attached every step of the way. Although the production is pretty repetitive, it has an uplifting mood that you never want to pull away from.
3. Sun Is Shining
The rocking motion of this record will have you stuck in a trance from beginning to end, and the sporadic electric guitar melodies add a nice flair to the track. "Sun is Shining" is another timeless record from the artist that's still appreciated by millions of people to this day.
With a relatively slow tempo, the song still carries a nice swing to it that embodies the elements that reggae music is known for. There's a lot of passion in his vocals throughout this song, and the instrumentation takes the spotlight every now and then to let the dynamics do the talking.
4. Mellow Mood
An excellent song to share with a loved one, the record sends a direct message that'll easily captivate you. There's a universal quality that comes with this song that can be appreciated by anyone regardless of their generation or music preferences.
Many would argue that this record is a great example of what good music sounds like, and the clean production quality is easy on the ears. It's a great track to have on loop in the background, and the message is beyond heartwarming, to say the least.
5. Kinky Reggae
Offering more of a sultry vibe, "Kinky Reggae" is a stand-out track on this list, and I feel it's one of the best Bob Marley love songs for a number of reasons. The instrumentation is stellar and comes with a soft yet catchy approach.
Aside from that, his vocals are soothing and make you want to sing along, especially when the chorus comes in. The percussion is crisp but isn't overbearing by any means, as it perfectly complements the vibe of the song's dynamics.
6. Stand Alone
If you're looking for a Bob Marley record that's a little different from the norm, "Stand Alone" varies from the artist's usual direction. Nevertheless, it still has a nice groove to it, but the instrumentation seems to be a tad bit more random.
Everything falls into place perfectly, and there's a melancholic tone to the message in his lyrics, and the dynamics are sweet on the ears. It's definitely a song you should keep in rotation, and the tempo is fast enough to get you moving on your feet.
7. I'm Hurting Inside
The title of this record is pretty self-explanatory, and it encapsulates the message that Bob Marley is trying to send. He does this successfully, even amidst a contrasting tone from the instrumentation, which is pretty upbeat.
When you separate his vocals from the instruments, you can tell that they offer a somber contrast that'll get you lost in your thoughts and feelings. This doesn't mean the instrumentation should be disregarded, as it carries a tone that emulates the notion that everything will be alright.
8. Cry To Me
With a focus on a classic reggae style, it has the chords, clean guitar, and percussion elements people love about the genre. "Cry To Me" is a memorable record from the artist's discography and continues to be a fan favorite for many people.
There's a lot of pain in the vocals, and it speaks on many human emotions and life happenings that are inevitable to some degree. If you're looking to work through your emotions, this is a great backing track to have on loop, and it'll do a good job of uplifting your spirits in the same vein.
9. Night Shift
Featuring a slower groove and a bass line that sticks out to the ear right from the start, "Night Shift" brings something unique to the table. It has that classic Bob Marley sound people love so much, and its slow swing will put you in a relaxed and lighthearted mood.
The lyrics have a lot to say, and there's a significant amount of truth behind them as well. If you're looking to add some of his songs to your playlist, this is one that can't be missed, and many people find it to be quite relatable to their own experiences.
10. Satisfy My Soul Babe
For the last song on the list, I felt "Satisfy My Soul Babe" would be a good choice as there's a lot to be appreciated about the percussion. Although you won't find any lyrics, the instrumentation does a good job of conveying emotions and imagery.
Due to its relentless approach to the production and excellent live performance quality, I feel it's one of the best Bob Marley love songs by far. The song is a little under three minutes, but the tempo of the record makes it feel like a much longer listening journey.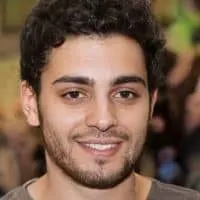 Justin is an audio engineer with years of experience in the field. He has been creating and playing music his entire life, but he really found his passion for engineering when he was introduced to Logic Pro at age 10. Justin has spent countless hours perfecting his craft and now works as a freelance engineer out of Boston, MA.