After more than 100 hours of research and testing we have concluded that the TC Electronic PolyTune 2 is the best guitar tuner pedal available right now. We've gone and tested it against 15 other pedals in the same category, and it still remains as our top-pick. The PolyTune 2 is an ultra-precise strobe tuner that has won numerous awards for its innovative features and design. Its bright LED display and ambilight sensor are just two of the things that separate the PolyTune 2 from the rest of the competition. Yes, it's one of the more expensive tuner pedals, but it is definitely worth every cent.
TC ELECTRONIC POLYTUNE 2
Incredibly bright and easy-to-read display
Ultra-precise strobe tuner
PolyPhonic tuner
Ambilight sensor automatically adjusts display brightness
Multi-award-winning
USB port for firmware updates
True-bypass
Check Price on Amazon
We recently conducted a very in-depth review on the TC Electronic PolyTune 2, and all of our expectations were completely exceeded. The simplistic exterior design of the unit makes it stand out well on any pedalboard. It features two single 1/4″ jacks for the input and output, along with a sturdy footswitch that has been improved on from the original PolyTune.
One of the best features of the PolyTune 2 is the automatic brightness adjustment of the display panel. It's controlled by an in-built ambilight sensor, which means you'll be able to easily see what's being displayed on the screen in any kind of environment. This makes it a perfect candidate for tuning live on-stage.
You can't really go wrong with the PolyTune 2. On top of all these things it also features a USB-port for any firmware updates, true-bypass, and MonoPoly for instant recognition of whether you play one or more strings. From this, the pedal will respond with the appropriate polyphonic or monophonic tuning mode for you to use.
Lastly, the PolyTune 2 can be powered using either a 9V battery or an external power supply. I would highly recommend purchasing an external power supply unless you plan on replacing the battery constantly. This thing chews up batteries like nothing else!
BOSS TU-3 CHROMATIC TUNER
21-segment LED meter /w brightness control
Chromatic & guitar/bass mode
Accurate to ±1 cent
Supports 7-string guitars and 6-string basses
True-bypass
Check Price on Amazon
It was hard for us to decide which guitar tuner pedal was the outright best. The Boss TU-3 Chromatic Tuner is definitely up there as one of the best tuners; coming in at a respectable second place in our list.
Much like the PolyTune 2, the Boss TU-3 is one of the more expensive tuners found out in the market. It features three 1/4″ jacks for input, output, and bypass. The bypass jack ALWAYS outputs the signal of your instrument connected to the input jack. This is useful for when you want to be heard while you're tuning your guitar.
The Boss TU-3 has six different modes to choose from, and they can be toggled using the MODE button:
Mode

Explanation

Indicator Status

Chromatic

Lets you tune all twelve chromatic steps of the octave.

The note name is Chromatic displayed.

Chromatic flat

Lets you tune one semitone lower (b) or two semitones lower (2)

Guitar

Lets you tune by guitar string numbers

The guitar string number is displayed. (7th string is displayed as "7.")

Guitar flat

Lets you tune one semitone lower (b) or anywhere from two to six semitones lower (2-6).

Bass

Lets you tune by bass string numbers.

The bass string number is displayed. (Hi-C string is displayed as "C," Lo-B string is displayed as "b.")

Bass flat

Lets you tune one semitone lower (b) two semitones lower (2), or three semitones lower (3).
Furthermore, the mode you choose is stored while the unit is powered off. This allows you to continue right from where you left off.
The 21-segment LED meter with brightness control ensures that the visibility of the unit remains high in any outdoor setting. Furthermore, the Accu-Pitch Sign function provides a fantastic visual verification for when the tuning has been completed.
Like all Boss products, the TU-3 is incredibly durable and built-to-last. It's definitely one to withstand the tests of time.
---
DONNER DT-1
Chromatic tuner
Easy-to-read LCD display
True-bypass
Inexpensive
Check Price on Amazon
The Donner DT-1 is easily the least expensive tuner pedal on the list. Coming in at around $20 to purchase, it's clearly the best tuner pedal for anyone on a tight budget. It features an input jack for your guitar to plug into, and also an output jack to go to your amp or effects pedals. Quite simple really.
The LED display is very clear and bright. It turns green when the tuning is complete, otherwise it remains blue. Nonetheless, there should be no issues at all using the tuner on-stage or in your own home.
It's built extremely well for a pedal that's only 4.8 x 2.4 x 2.6 inches in size, and feels really sturdy due to its solid-metal construction. Many of these kinds of pedals go for over $50, but it's definitely a steal at only around $20.
People often complain about the Donner DT-1 making a lot of noise when it's engaged. I have not encountered this problem with the pedal, but it's something to take note of if you plan on making the purchase.
You have the option to power the unit on using a 9V battery, or if you're using a pedalboard then you can use a 9V power cable.
---
KLIQ TINYTUNE
Very small 'mini-pedal'
Fast and accurate
Zero noise
Built-to-last
Inexpensive
1-year warranty
Check Price on Amazon
If you thought that the Donner DT-1 was the only cheap tuner pedal to make the list then think again! The KLIQ TinyTune is just as affordable as the DT-1, and offers a similar level of design and functionality too.
It's extremely straight-forward and simplistic. Featuring a single input and output jack, along with a footswitch to toggle the unit on or off.
The TinyTune features an A4 button that changes the pitch of the tuner by 1 Hz steps. This can be set between 430 and 450 Hz. It also features a FLAT button for flat tuning, and has four different settings to choose from.
The mini-pedal comes it at only 3.66 x 1.5 x 1.22 inches and weighs 4.39 ounces. It responds very fast when you're tuning, and can be seen very easily on the high-quality display.
Unlike most other tuner pedals, the TinyTune does not take any batteries. It also does not come with a power supply, so you would have to purchase one separately. This is one of the reasons that the TinyTune falls slightly short of the Donner DT-1.
---
BEHRINGER TU300 CHROMATIC TUNER
7-segment LED and 11-point Stream Meter
Reference tone adjustable from 438 Hz to 447 Hz
Mute/bypass function for silent tuning
7 different tuning modes
Bright status LED
Powered by 9V battery or Behringer PSU-SB DC power supply
Check Price on Amazon
The Behringer TU-300 Chromatic Tuner is the very definition of a standard tuner pedal. The unit stays true to the Behringer name by using the same hard plastic housing found on each of their other pedals.
The TU-300 provides you with three different guitar modes to choose from (regular, flat, double flat), three bass modes (regular, flat, double flat), and a chromatic setting. It also features a 7-segment LED to display the note that's read, and an 11-point stream to ensure your tuning is accurate from 438 Hz to 447 Hz.
You can choose to cut the signal to your amp while you tune your guitar, or allow your signal to be heard using the OUT or BYPASS jacks. There is also an input jack for your guitar to plug into.
The unit can be powered easily using a 9V battery or an AC adaptor.
---
MODTONE MT-PT1 CHROMATIC TUNER
Quick and accurate tuning
Bright LED screen
Pitch/Flat function
Dual outputs
All-metal construction
High-quality switches and jacks
5 year warranty
Check Price on Amazon
Number 5 on the list is really quite an unknown piece of equipment to many guitar enthusiasts. In saying that though, the ModTone MT-PT1 Chromatic Tuner makes a stand as one of the best guitar tuner pedals around right now.
The MT-PT1 features a heavy-duty metal housing and an easy-to-read multicolour LED display. The PITCH button is used to perform any fine-tuning and can be adjusted ±5 cents. Additionally, the tuner also features a FLAT button that allows for detuning in three half-steps.
Two 1/4″ output jacks are located on the side of the unit for stereo output, with another jack found on the other side for the input. The footswitch is located on the front and its purpose is to simply engage the unit when it's needed.
---
DONNER DT DELUXE
New strobe mode with ±1 cent accuracy
Chromatic for wide-range tuning
Clear LCD display
True-bypass
Check Price on Amazon
The last guitar tuner pedal to make our list is the Donner DT Deluxe, and for such a small pedal it really is quite good.
The unit features a huge LCD display so you can easily see what's going on. Furthermore, it's easily visible under any condition. Since the DT deluxe is a chromatic tuner, the pedal will automatically follow you up or down from standard tuning.
What I love is the simplistic approach Donner have taken with the DT Deluxe. It features just two 1/4″ jacks for the input and output, and a footswitch. It really doesn't get any more simpler than that.
The footswitch allows you to turn the tuner on or off, and will automatically mute your signal when the pedal is activated. This is handy for use on stage when you don't want to let everyone hear you tuning your guitar.
For around $20 the Donner DT Deluxe is another great tuner for any musicians on a budget.
---
Table of Contents
How Did We Pick the Best?What Does a Guitar Tuner Pedal Do?What Should You Look for in a Guitar Tuner Pedal?Conclusion
HOW DID WE PICK THE BEST?
We started by making a list of every guitar tuner pedal currently available, and trust me, that was not easy. Afterwards, we sorted through our list to see what the customers online were saying about each of the products. Finally, after even more research into these tuners we were able to compile our final list. That is what lead us to our top 6 best guitar tuner pedals.
WHAT DOES A GUITAR TUNER PEDAL DO?
Digital tuners are an essential piece of equipment for any guitarist or musician. They make sure the pitch of your strings are at the right level – so you can keep your guitar sounding great by remaining completely in-tune.
Let's be honest though, plugging your guitar into a tuner isn't the most exciting thing, but it's definitely one of the most important!
Tuners are used very often by musicians all around the world. Whether you're playing up on-stage, or in the comfort of your home, there will always be a need for a guitar tuner.
WHAT SHOULD YOU LOOK FOR IN A GUITAR TUNER PEDAL?
It can be quite difficult to pick a suitable guitar tuner pedal due to the large variety that are available right now.
They come in a variety of different sizes, shapes, and differ in functionality, durability, and price – and that's not even mentioning the wide range of companies that manufacture these units.
It should be added that there are quite a few no-name pedals developed by Asian manufacturers. These pedals are pretty cheap, but they still perform at a reasonable level. In my opinion though, for a piece of equipment used so frequently (and one as important as a tuner), it is important to invest in something that is highly reliable and accurate.
Here are a few things you should consider when buying a guitar tuner pedal:
– Accuracy (cents)
– Price ($20-$100+)
– Functionality
– Durability
– Quality of components
– Size
– Power source (i.e. battery and/or external power supply)
The price of a guitar tuner pedal ranges from around $20 all the way up to several hundred dollars. Their average price is somewhere around the $100 USD mark, which really isn't too much to pay for a decent tuner.
Functionality is also an important aspect to consider when buying a tuner. Will it be able to recognise the tuning you're after? Is it going to accurately tune your guitar? (i.e. what cents)
Accuracy of tuner pedals is measured in something called cents. Basically, the smaller the number, the greater the accuracy. You should look for a tuner that can provide you with high accuracy, so you can ensure your tuning is perfect.
CONCLUSION
Well that wraps up our article on the best guitar tuner pedals that you can buy right now. We hope you have found this list informative, and have gained some insight into the top tuners that are available for you to get your hands on.
We would like to know your opinion of our list. Do you agree with our top pick? What guitar tuner pedal are you using at the moment? Let us know what you think in the comments below!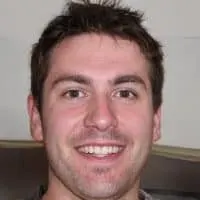 Alex is a man of many talents. He's been playing music since he was young, and has been the main content writer at Tone Start for the past few years. Alex loves to play around with different styles of music and enjoys listening to anything from country to classical.