Welcome to our TC Electronic FlashBack pedal review. The delay and looper pedal that puts a modern twist on their famous 2290 delay, and also provides a nifty seven seconds of delay to muck around with. The pedal comes jam-packed with a variety of delay sounds that were hand-picked by the guys over at TC Electronic.
Features:
True Bypass
Analog dry-through
TonePrint capabilitiy
11 delay types (incl. looper)
7 seconds of delay
4 control knobs: delay, feedback, FX level, and delay type
40 seconds of loop
Stereo In & Out
Check Price on Amazon
SPECIFICATIONS
Here are a list of specifications for the FlashBack Delay:
| | |
| --- | --- |
| Bypass mode | True Bypass (Buffered Bypass optional) |
| Signal circuitry | Analog dry-through |
| Dimensions (width x depth x height) | 72 x 122 x 50 mm – 2.8 x 4.8 x 2.0" |
| Input connector | 2 Standard ¼" jacks – mono/TS with automatic mono/stereo sensing |
| Output connector | 2 Standard ¼" jacks – mono/TS with automatic mono/stereo sensing |
| Power input | Standard 9 V DC, centre negative >100 mA (power supply not included) |
| Battery option | Standard 9 V (battery not included) |
| Input impedance | 1 MΩ |
| Output impedance | 100 Ω |
| USB port | Mini USB connector for uploading and editing custom TonePrints and for software updates |
The User Manual that comes packed with the Flashback Delay can be found online here.
TC ELECTRONIC FLASHBACK DELAY AND LOOPER PEDAL
Like many other guitar effects pedals, the Flashback Delay features true bypass. What this means is when the pedal is turned off it will have no effect on your tone whatsoever. Ultimately, this results in superb clarity and no loss of high-end from your tone.
Not only is true bypass a feature, but they have also gone and added analog dry-through. This means your dry, unprocessed sound will not be converted into a digital signal by the pedal. The importance of analog dry-through is that your original tone will remain intact, and any loss of latency will be prevented
The Flashback Delay comes with two rubber feet (in case you don't plan on using Velcro), a TC Electronic sticker, and also a product leaflet. Standard stuff when it comes to purchasing a new pedal.
CONTROLS
At first glance the Flashback Delay may look pretty daunting, but it's really quite simple to understand. All it takes is a little bit of time to sit down with the pedal to figure out and understand each of the control knobs. Knowing what each knob does is essential for getting the most out of any guitar effects pedal. There are four knobs on the Flashback Delay corresponding to: DELAY, FEEDBACK, FX LEVEL, and DELAY TYPE.
​DELAY: Controls delay time
The DELAY control knob depends on which type of delay is selected. Almost all of the delay types range from 20-7000ms (7 seconds) except the SLAP effect which ranges from 20-300ms.
FEEDBACK: Sets the number of delay repeats
Turning the FEEDBACK control knob clockwise gives you an increase in delay repeats, and a reduction in delay repeats when turned counter-clockwise.
FX LEVEL: Controls the level of the delay repeats
The FX LEVEL control knob only influences the level of the delay repeats and not the direct, unprocessed signal.
​
DELAY TYPE: Selects the type of delay
There are 11 different DELAY TYPES to choose from including: 2290, Analog, Lo-Fi, Dynamic, 2290(w. modulation), Ping-Pong, Slap, Reverse, and Looper. There is also a setting to edit and use TonePrints, which is labelled Toneprint.
Here is a list of the delay types with a description on each of them:
2290 – 2290 delay

The 2290 is a crisp and clean delay that TC Electronic made famous back in 1985. This delay is highly regarded among many musicians.

ANA – Analog delay

Using this setting you'll get that old-school 'fade-to-grey' vibe with each increasing repeat.

TAPE – Tape delay

The Tape delay produces a mellow/warbling sound .

LOFI – Lo-Fi delay

This delay type squashes the sound of the delay repetitions.

DYN – Dynamic delay

The Dynamic delay copies the sound made famous by the TC 2290. Overall, it allows you to play with high amounts of delay without muddying fast riffs.

MOD – 2290 delay w/ modulation

It takes the 2290's famous sound and sends it through three chorus pedals.

P.PONG – Ping-Pong delay

Causes the delay repetitions to jump from left to right – much like the video game hit it's named after.

SLAP – Slap delay

A very country-focused sound, but has use in various other genres.

​

RVS – Reverse delay

A classic effect made popular by guitar legends including Jimi Hendrix. There's nothing like the sound of a reverse delay.

LOOP – Looper setting

The FlashBack Delays built-in audio looper.

TONEPRINT – TonePrint setting

A setting designed for the use with the TonePrints app.
SOUND
With some of the best delay types available you can start to understand why the FlashBack Delay is so popular. As far as sound and versatility goes, this bad boy gets full marks. There's eleven different delay types to choose from that is sure to please everyone. On top of that – the delay, feedback, and fx level knobs make each effect easily customisable.
The looper duration goes up to 40 seconds in mono and 20 seconds in stereo. This is true regardless of however many overdubs you produce. The FlashBack delay can well and truly be used as a distinguished delay or looper pedal.
The only downside to this pedal would be the somewhat steep learning curve compared to other pedals. Although, the FlashBack makes up for this fact with its sheer amount of versatility and customisability. TonePrint gives you unlimited possibilities to create and modify the exact tone you're after.
DURABILITY
There's not too much to say about the durability of the FlashBack Delay. It feels very sturdy, and from what I can tell is made from high-quality components. This thing should definitely last for many years to come.
TONEPRINT
TonePrint essential allows you to load a custom tuned version of a TC effect directly to your pedal. TC Electronic works with top guitarists around the globe to make these custom TonePrints available to you. Surprisingly, it's very easy to upload your TonePrint and customise it using their TonePrint app – and best of all it's totally free. [Learn More]
DOWNLOAD
In order to download the TonePrint app all you need is an iPhone or Android device. Then just search for TonePrint using either the App Store or Google Play (depending on your device), or follow one of the links below. Very simple and easy.
TRANSFERRING TONEPRINTS
By following these simple steps you'll be able to transfer your TonePrints to your pedal:
​Launch the TonePrints app on your device
Locate the TonePrint you wish to use
Plug your guitar or bass into your TonePrint pedal
Power the TonePrint pedal
Raise the volume of your instrument, and set the pickup selector to one pickup
Hold the speaker of your device next to the chosen pickup and touch "beam to pedal" on your device
FINAL VERDICT
Overall I have to say the TC Electronic FlashBack Delay and Looper pedal is a complete success. It sounds great, provides tonnes of functionality, has a small footprint, and has no unwanted noise. What's there not to like?
​I would highly recommend this pedal to beginners and pros alike. There's a reason this pedal has such acclaim online – the FlashBack Delay is sure to be a hit at your next gig.
Agree or disagree with our review? Let us know what you think in the comments below!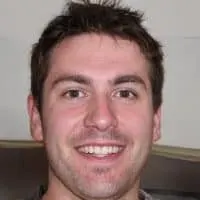 Alex is a man of many talents. He's been playing music since he was young, and has been the main content writer at Tone Start for the past few years. Alex loves to play around with different styles of music and enjoys listening to anything from country to classical.