It's always a pleasure reviewing any product released by Zoom. The G1Xon was released at the end of 2013 and gives you access to a huge array of different effects to choose from. We will be covering everything you need to know about this multi-effects pedal, so you can determine if it's the right for you. So let's get right into it then! Here is our Zoom G1Xon Guitar Multi-Effects Processor pedal review.
FEATURES
80 guitar effects (distortion, compression, modulation, delay, reverb, amp models)
Ability to use up to 5 effects simultaneously
68 built-in rhythm patterns
Headphone compatibility for silent practice
Chromatic tuner
30 seconds of looping
Built-in expression pedal
USB port for firmware updates
Powered by 4x AA batteries or AC adaptor
Check Price on Amazon
The time has finally arrived where you can purchase a multi-effects pedal and not have to sacrifice significant sound quality. This could very well be attributed by the number of years it took to develop this fine unit. Now we have it in its completed form – which is affordable, yet versatile due to the sheer amount of effects available to use.
SPECIFICATIONS
Here is a list of specifications for the Zoom G1Xon:
| | |
| --- | --- |
| Effect types | 80 |
| No. of simultaneous effects | 5 |
| No. of drum/metronome patterns | 68 |
| No. of user banks/patches | 10 patches x 10 banks |
| Display | LED |
| Power | AC adaptor DC9V / 4x AA batteries |
| USB | Firmware update |
| Dimensions | 154.8 (D) x 237 (W) x 50 (H) mm |
| Weight | 640g |
We want to start off by covering the thing that everyone is really here for – the features of the Zoom G1Xon. I can't blame you though! This is easily one of the most exciting parts when writing up a review. It always a great feeling to check out all the cool features of a pedal to present to you guys.
EFFECTS LIST
DYNAMICS / FILTER (11)

Comp

160 Comp

SlowATTCK

ZNR

NoiseGate

GraphicEQ

ParaEQ

AutoWah

Cry

M-Filter

SeqFLTR
OVERDRIVE / DISTORTION (12)

Booster

OverDrive

T Scream

Governor

Dist+

Squeak

FuzzSmile

GreatMuff

Z Clean

Lead

ExtremeDS

Aco.Sim
AMP SIMULATOR (22)

FD COMBO

DELUXE-R

FD FIBRO

US BLUES

VX COMBO

VX JMI

BG CRUNCH

MATCH 30

CAR DRIVE

TW ROCK

TONE CITY

HW STACK

TANGERINE

B-BREAKER

MS CRUNCH

MS 1959

MS DRIVE

BGN DRIVE

BG DRIVE

DZ DRIVE

ALIEN

REVO-1
MODULATION / SFX (16)

Tremolo

Slicer

Phaser

Vibrato

TheVibe

Detune

StereoCho

SuperCho

CoronaTri

Flanger

Octave

PitchSHFT

MonoPitch

HPS

RingMod

Rt Closet
DELAY / REVERB (14)

Delay

CarbonDly

TapeEcho

ReverseDL

FilterDly

StereoDly

HD Hall

Hall

Room

Plate

Spring63

Air

ModReverb

ParticleR
PEDAL (G1XON ONLY) (5)

PedalVx

PedalCry

WAH100

PDL Pitch

PDL MnPit
For further details on each of the effects above go check out the Zoom G1Xon FX List.
LOOPER
One of the only downsides to the Zoom G1Xon is the looper, but what can you really expect from a multi-effects pedal – at least the option to use one is there. You should look into getting yourself a dedicated looper if you're serious about using one. The built-in looper of the Zoom G1Xon is unable to perform a variety of simple functions such as: undo, redo, and deleting specific layers.
What you can do with the looper though is record as many layers as you want. Furthermore, you can have up to 30 seconds of recording time. If you're just a beginner starting out then the looper should be sufficient enough for your needs.
The looper can be accessed through the use of the RHYTHM / LOOPER button.
DRUM / METRONOME
There are a total of 68 drum/metronome patterns to choose from, and all of which can be sorted using the rotary selector knob located underneath the LED display. The G1Xon also gives you the ability to change the BPM and the level of the pattern. A great addition to an already good multi-effects processor.
RESOURCES
FOOTSWITCH
The two footswitches are really quite simple. They allow you to scroll through the memory banks and access the looper and rhythm functions.
AUX INPUT
There's an AUX port located on the side of the unit. This neat little addition lets you plug in your music device so you can play along with all of your favourite songs. This feature is perfect for practicing and improving your guitar playing ability.
TUNER
To access the in-built tuner all you need to hold in both of the pedals at the same time. From here the settings can be accessed using the menu button. The in-built tuner is as accurate as you would expect, and gives you the option for calibration if needed.
POWER
A common trend for guitar effects pedal manufacturers is to not include an AC adaptor with their product, and the Zoom G1Xon is no exception to this. You will need to purchase an AC adaptor separately if you're looking to use one. They're generally not too expensive anyway and can be found easily online.
If you're not planning on going the AC adaptor route then you have the option to power the G1Xon using 4x AA batteries. You can get around 20 hours of continuous use from battery power, but I would recommend using the alternative method for more reliability. There's nothing worse than your batteries going flat while you're using your pedal. Especially if you're recording or playing on-stage.
DURABILITY
A majority of the Zoom G1Xon is made from plastic, which includes its switches, buttons, and pedals. Regardless of this fact though, the unit feels decently solid.
FINAL VERDICT
The Zoom G1Xon is probably one of the best bang-for-your-buck multi-effects processors. The sounds you are able to get from the pedal are really very impressive for its price. This is especially true given the sheer amount of effects to choose from.
All of the programming and features of the G1Xon can be easily accessed and used using the various buttons and knob located on the front panel. It's difficult to try and summarise the Zoom G1Xon because of how much it really has to offer. Overall, you can't go wrong with Zoom. They always seem to deliver high-quality products, and the G1Xon is no exception to this.
Agree or disagree with our review? Let us know what you think in the comments below!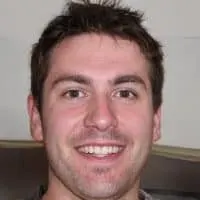 Alex is a man of many talents. He's been playing music since he was young, and has been the main content writer at Tone Start for the past few years. Alex loves to play around with different styles of music and enjoys listening to anything from country to classical.