The DOD Rubberneck is known for being an incredible analog delay that is packed full of features. It's fair to say that the Rubberneck probably has more features than a even majority of digital delays around right now too.
With that being said, let's go ahead and show you why the Rubberneck is such a popular analog delay pedal in the realm of guitar pedals!
Full-Analog Delay
Unique "Rubbernecking" Functionality
True Bypass
Powered by 9V Power Supply
1.5 seconds of delay time
Incredibly Versatile
Footswitch Capability
| SPECIFICATION | DETAILS |
| --- | --- |
| Dimensions (L x W x H) | 5″ (122 mm) x 4.68″ (119 mm) x 2.17″ (55 mm) |
| Weight | 1.12 lbs (0.508 kgs) |
| Input | ¼" Instrument |
| Output | ¼" Instrument |
| Chassis | All-Metal |
| Power Supply | 9V DC Power Supply (Optional) |
If you're a pedal enthusiast, then chances are you have heard of the DOD Rubberneck before. Just take a glance online and you'll see how well received the pedal has been.
What makes the Rubberneck special is that it incorporates a number of features that are not usually found in most other analog delay pedals. One of which is the 'Rubbernecking' feature, which allows the delay repeats to be stretched or compressed in time.
Here's a great demo video from DigiTech that showcases some of the sounds that can be achieved using the Rubberneck:
Controls
The DOD Rubberneck features a variety of different controls for you to shape an awe-inspiring delay. Let's start off with the control knobs that are located on the front of the pedal.
The three main control knobs are labelled: TIME, REPEATS, and LEVEL:
TIME: Controls the delay time (30-1000ms). 1500ms of delay can be achieved using the tempo footswitch.
REPEATS: Controls the number of delay repeats.
LEVEL: Controls the output level of the delay signal.
There are also two concentric control knobs located underneath these control knobs for RATE/DEPTH, and GAIN/TONE:
RATE/DEPTH: Controls the amount of delay time modulation.
GAIN/TONE: The gain knob allows you to shape the delay signal. The tone knob allows you to brighten or darken the delay signal.
In addition to these knobs the pedal also features two switches – a tap ratio switch, and a tails switch:
TAP RATIO: Allows you to toggle between three different tempo ratios (quarter, eighth, and dotted eighth sub-divisions).
TAILS: Allows repeats to be heard or not heard when the delay is bypassed (on, off, and on + no dry).
Now that we have covered the main controls we can now discuss the footswitches. There are two footswitches labelled EFFECT ON, and TEMPO/REGEN:
EFFECT ON: Turns the delay effect on or off.
TEMPO/REGEN: Used to tap in the delay time during performances.
Review
The Rubberneck features bucket brigade chips, which give off a very distinctive 'rich-textured' sound, along with some very long delay times.
With up to 1.5 seconds of delay time, the Rubberneck will blow you away. That's pretty much all the delay you will ever need from one pedal.
The pedal comes with a bunch of really cool features that make the pedal incredibly fun to play around with. Some of these features are very rare to find in any analog delay pedal. One of these is the tap tempo, which works incredibly well with sub-divisions.
The other one is the runaway feedback feature, which can be achieved by holding down the TEMPO/REGEN footswitch. What makes this incredibly useful is that you can adjust how quickly it comes on with the REGEN ADJUST knob, allowing you to achieve effects where the repeats are infinite, but there's no increase in volume. This kind of effect can be done with the addition of a compressor placed after the pedal.
One of the main selling points of the Rubberneck is its patented 'Rubbernecking' feature, which allows you to shift the delay time up or down. This can be activated by holding down the left footswitch, and then using the RUBBERNECK RATE control knob to adjust the speed of the delay time. You can get some really cool and unique sounds from this.
The quietness of the pedal is outstanding. It produces a bit of noise on the longer delay times, but that's kind of a part of the sound with these types of delays.
The last thing I want to mention is the fact that the Rubberneck allows you to plug in an optional footswitch. Third party footswitches work with the pedal, but for full functionality then it is recommended that you use a DigiTech FS3X Footswitch. As you would expect this is not included with the product when you purchase it, but you can go ahead and get it here.
Final Thoughts
What can I say; the DOD Rubberneck is absolutely amazing.
You could spend a countless amount of hours playing around with the Rubberneck and still never get bored of it. It really is jam-packed full of features, with some of them only being exclusive to the Rubberneck.
If you're not interested in the rubberneck or oscillation features that can be found in the Rubberneck then the Deluxe Memory Man from EHX is a great alternative analog delay pedal. With that being said, you're not going to be able to make the Memory Man sound much brighter (unlike the Rubberneck). So the rubberneck definitely wins in that regard.
I would highly recommend this pedal to anyone looking for an analog delay pedal with a huge amount of functionality. It doesn't matter if you're a beginner or expert player, you will not regret picking up a pedal like this one.
That covers pretty much everything you need to know about the DOD Rubberneck! If you have any questions or comments then don't hesitate to let us know in the comments section below!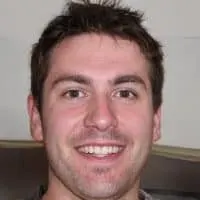 Alex is a man of many talents. He's been playing music since he was young, and has been the main content writer at Tone Start for the past few years. Alex loves to play around with different styles of music and enjoys listening to anything from country to classical.