It's about time Chase Bliss went and released an analog delay pedal for the entire world to experience. The Tonal Recall boasts an enormous amount of features while being packed inside a compact and unique looking case.
The heart and soul of the Tonal Recall comes from the integrated MN3005 BBD chips, which are the same type of chips used by vintage bucket-brigade units in the past.
With all that being said let's go ahead and check out exactly what this pedal is all about!
100% All-Analog Signal
Tap Tempo
True-Bypass Or Buffered-Bypass With "Trails"
Up To 550ms of Delay Time
Full Midi Implementation
Powered by 9V Adapter
Two Xive MN3005 Delay Chips
Three Wave Modulation Options (Sine, Triangle, Square)
Two On-Board Saveable Presets
Six Tap Divisions To Choose From
Small Footprint
Controls
The unique look of the Tonal Recall is sure to be either loved or hated. I personally like the somewhat futuristic appearance of the pedal, which incorporates a variety of different colors that are not normally seen together.
It definitely is an eye catcher that's for sure, so don't be surprised if you receive a few comments about it's appearance when it shows up at jam practice.
At first glance you can tell the Tonal Recall is quite an intricate piece of technology. The six control knobs situated on the front of the pedal really stand out due to their deep blue appearance. As you would expect, these knobs are used in conjunction with each other to shape the delay you're after.
Starting from the top left and moving right we have a variety of different control knobs:
TONE (RAMP): The tone knob functions as a low-pass tone filter for the repeats of the delay
MIX: The mix knob sets the mix between dry, unaffected signal, and the delay's repeats
RATE: The rate knob sets the rate of the LFO (low frequency oscillator) for the pitch modulation on the repeats
TIME: The time knob controls the length of the delay
REGEN: The regen knob controls the amount of repeats on the delay
DEPTH: The depth knob controls the intensity of the pitch modulation on the repeats
Underneath these controls we have several 3-way switches:
Note Division (Toggle): Controls the tap division for tap tempo in regards to delay length
S/L/B (Short/Long/Both) (Toggle): Controls how many Xvive MN3005 delay chips your delayed signal will pass through
Wave Shape (Toggle): Controls the shape of the wave for the pitch modulation on the repeats
There's also another 3-way toggle switch situated between the two footswitches of the pedal:
Lower (Toggle): Recalls different presets that you have saved
Finishing off our list of controls are the two footswitches:
Bypass: Used to either activate or bypass the effect
Tap/Hold: Sets the tap tempo
Further details on each of the controls can be found through the product's manual.
Example Presets
Here are a bunch of different presets that Chase Bliss have listed for anyone to use. Some of which involve adjusting the dip switches.
Review
For a delay pedal that is as pricey as this, one would expect big things from it. The price is relatively expensive, and is comparable to that of the BOSS DD500 (which I must admit is an amazing pedal). With that being said let's see how the Tonal Recall compares.
The Tonal Recall is what I would like to call a 'high-end luxury pedal.' This isn't the kind of pedal that is mass-produced in factories. In fact, each Tonal Recall delay is handmade in Minnesota USA to ensure each pedal meets the quality standards set by Chase Bliss.
The two MN3005 BBD chips that are integrated into the pedal can provide you with up to 550ms of delay time. The longer times can be made available through an internal trimmer adjustment.
'Short mode' emulates the shorter delay times seen by pedals such as the BOSS DS-2. Compare this to the 'long mode,' which gives off a sound that is very reminiscent of the vintage Electro-Harmonix Deluxe Memory Man.
There are six different note sub-divisions to choose from, and when paired with the soft touch tap tempo is able to give you a huge amount of control over your delay time.
One feature that I'm glad to see make an appearance is the patented Chase Bliss duel DIP switch bank, which is located on the rear of the pedal. What this does is it allows you to assign any parameter to the ramp control or expression pedal.
A majority of people online have spoken very highly of the Tonal Recall, which can be seen as it sits pretty with a 4.3 star rating on Amazon.
Conclusion
It's fair to say that the Tonal Recall is a little bit on the pricey side. Is it worth it? Well, in my opinion it is. A decent delay pedal will easily set you back over $200 nowadays.
Spending a bit more money on an amazing delay pedal is a lot better than purchasing a mediocre delay, and then having to spend cash on other pedals to make up for it.
Does it sound good? Yes.
Would it inspire you to create new sounds? 100%
Would it make you want to play more? Definitely.
My only real complaint here is that the Tonal Recall does not provide much headroom, but the pedal makes up for that with its amazing sound, terrific functionality, and incredible ease-of-use.
If you can afford this pedal then I would say go for it. The worst thing that could come from it is that you end up having to re-sell it, and then at most you'd only be down like $30-50 dollars. This is the kind of pedal that won't go down in market value for quite a few years.
At the end of the day if you buy the Tonal Recall then you're also supporting a great company, so that's just another plus to add onto an already great analog delay pedal.
Thanks so much for checking out our review on the Tonal Recall. If you have any feedback then don't hesitate to leave us a comment underneath!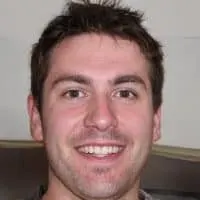 Alex is a man of many talents. He's been playing music since he was young, and has been the main content writer at Tone Start for the past few years. Alex loves to play around with different styles of music and enjoys listening to anything from country to classical.