Share on facebook
Share
Share on twitter
Tweet
Share on pinterest
Pin
Are you bored of the same old Christmas songs playing in the background on Christmas day or at your Christmas party? Why not change it and add some soul to your Christmas songs playlist.
You are missing out if you've never heard Christmas classics like White Christmas or O Little Town of Bethlehem sung by Motown artists.
So without further ado, here is my list of the best motown christmas songs of all time!
1. Rudolph the Red-Nosed Reindeer by The Temptations
"Rudolph the Red-Nosed Reindeer" is a children's classic and tells the tale of Santa's favorite reindeer. But I bet you've never heard the song by Motown legends, The Temptations. Add some soul to your Christmas playlist, and let The Temptations make your Christmas party much more cheerful.
"Rudolph The Red-Nosed Reindeer" was released by The Temptations in 1970 and features on their album The Temptations Christmas Card. Give it a listen and fight the urge to sing along to this Christmas classic.
2. I Saw Mommy Kissing Santa Claus by The Jackson 5
Could the sound of Michael Jackson and his brothers singing this Christmas song sound any sweeter? Aged just 13 when the song was released, Jackson's vocal talents are incredible and has that classic sound we all know and love.
"I Saw Mommy Kissing Santa Claus" was released in 1970. The song featured on an album of Christmas songs sung by The Jackson 5, and this one has to be our favorite. Add it to your best Motown Christmas songs playlist, and I can guarantee it will be one of your favorites soon too.
3. White Christmas by The Supremes
Before Diana Ross embarked on her solo career, she was a part of the girl group The Supremes. With many hits under their belt, they did what many artists of that era were doing and released several Christmas hits to add some spice to the same old songs that many were tired of hearing.
"White Christmas" was released in 1965 and was an instant hit among fans worldwide. Enjoy this beautiful Christman song with a bit of soul as you listen to "White Christmas" surrounded by friends and family this Christmas day.
4. What Christmas Means To Me by Stevie Wonder
Stevie Wonder is synonymous with Motown, having launched his career with the record label in the early 60s. While he enjoyed great fortune from classic songs, in 1967, when he released his first Christmas album, many saw a different side to Wonder and fell in love with his sound all over again.
"What Christmas Means to Me" is undoubtedly one of the most beautiful Christmas songs on this list and was featured on the album Someday At Christmas. If you're a fan of Stevie Wonder, this song is for you.
5. Little Christmas Tree by The Jackson 5
Another great hit for your Motown Christmas song playlist, "Little Christmas Tree," was recorded by The Jackson 5 in 1974 on a special album released by Motown to celebrate Christmas.
Michael and his brothers add a unique element to this Christmas classic, making it a must for your next Christmas party. This song is also a great option for playing on Christmas morning when the family gathers around the Christmas tree to exchange gifts.
6. Baby, It's Cold Outside by Ella Fitzgerald featuring Louis Jordan
https://www.youtube.com/watch?v=n_JsX5bJeZ4
Ella Fitzgerald wows with this amazing cover of a Christmas favorite. Released in 1949, Ella's version of the song is the oldest entry on our list and features a great duet with Louis Jordan.
Though many have tried, no one can match the pitch and harmony of Fitzgerald's voice, making her a truly unique and brilliant artist. Enjoy this cover of "Baby, It's Cold Outside," and add it to your Christmas playlist. Remember to play it loud as you sing along.
7. Christmas in the City by Marvin Gaye
If it's groovy music you want to add spice to your usual, boring Christmas playlist, Marvin Gaye's hit "Christmas in the City" is the song for you. A bit different from the other songs on our best Motown Christmas songs playlist, "Christmas in the City" focuses on the hard life experienced by those in the city around the festive season.
Buying gifts and celebrating is usually the norm, but for city folk living in rough neighborhoods, Christmas looks slightly different. Give this one a listen and imagine how you would spend your Christmas if you were in Gaye's shoes.
8. Merry Mending by Nina Simone
"Merry Mending" by Motown great Nina Simone sounds more like a fun ditty than a Christmas song, but this cheery tune makes it a great addition to any Christmas songs playlist.
Recorded in 1962, "Merry Mending" features on the album Nina Simone Sings Ellington. Add this great song to your best Motown Christmas songs playlist today, and enjoy the delightful sounds of Nina Simone singing her heart out as only she can.
9. This Christmas by Diana Ross
Diva Diana Ross is known for her power ballads, and her rendition of "This Christmas" will absolutely blow you away. Recorded in 1974, the song featured on a Motown Christmas album alongside other big names in the music industry.
Make Diana Ross a part of your Christmas celebrations by adding this great song to your Christmas songs playlist. Let Diana's voice fill your room and our heart with joy this Christmas.
10. Winter Wonderland by Aretha Franklin
Bringing us to the end of our best Motown Christmas songs is none other than the legend herself, Aretha Franklin. I will be honest in saying that I had never heard her cover of the song "Winter Wonderland," and all I can say is WOW!
Aretha Franklin is one of Motown's biggest stars, and it is clear to see why when you listen to her version of "Winter Wonderland." The song was recorded in 1964 and featured on the album Runnin' Out of Feels.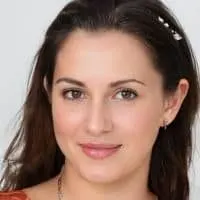 Alexandra loves playing the piano and guitar. She has always been a music lover, but it wasn't until she was in high school that she realized how much she loved to play. It allowed her to express herself without having to be verbally expressive, which is something she found very empowering.