Share on facebook
Share
Share on twitter
Tweet
Share on pinterest
Pin
My music taste has always fallen within an unusual equilibrium of heavy and soft genres. Whilst I love rock and punk music at times, I often find myself retreating to the softer sounds of acoustic singer-songwriters such as Tracy Chapman.
If you haven't heard her name before, I guarantee that you'll know some of her songs. Chapman released hit after hit across her career, and today I wanted to celebrate her success by breaking down the 10 best Tracy Chapman songs.
Whether you're already a fan or you have never heard of her, read on to find out which songs I chose.
Who knows, you might just have a new favorite song by the time you've finished reading about my thoughts on the musician!
1. Fast Car
I really could not think of a better way to begin this list of the best Tracy Chapman songs than with "Fast Car", the 1988 anthem that has found its way into films, TV series, and music compilations around the globe.
It's an absolutely stunning song, what more can I say? From Chapman's uniquely low voice, the unison guitars to the poetic vocals, this track never fails to give me goosebumps. I cannot live without this song, and you shouldn't either!
2. Baby Can I Hold You
That last song is seriously famous – just look at the number of views on the music video and you'll instantly know it's loved worldwide. Whilst some people might consider Chapman to be a 'one-hit wonder', this could not be more false.
One look at the music video for "Baby Can I Hold You" and you will see what I mean – this song has been played by over 30 million people, it's absolutely insane! One might say it's unbelievable until they hear the emotional vocal melodies, Chapman's virtuosic vibrato, and the instrumentation that screams "it's the '80s". Love it.
3. Give Me One Reason
Most people associate Tracy Chapman with soft, sad, and poetic songs like the previously mentioned examples. I love this side of Chapman, but listen to her full discography and you'll find songs in alternative styles such as "Give Me One Reason".
This is easily one of the best Tracy Chapman songs in my books, the funky and jazzy style never fails to make me tap my foot, and her soulful voice works beautifully with it.
Did I mention the guitar solo? What a great musical moment!
4. Talkin' Bout a Revolution
One of my favorite Tracy Chapman moments throughout my life was when I was reluctantly dragged to a karaoke bar by my friend. I'm not much of a singer so I wasn't too happy about this, that is until I realized that one of the singing options was "Talkin' Bout a Revolution".
I had completely forgotten about this song; I only chose it because they didn't have "Fast Car" but I sure am glad they didn't. Singing this song with my friend and watching the whole bar sing-along was sheer euphoria, one of the happiest moments of my life.
5. Stand By Me
This next track is not only one of the best Tracy Chapman songs, but one of the greatest songs written of all time – "Stand By Me". This track was originally written by Ben E. King in the '60s, a stunningly soulful ballad that will get everyone in the family clicking their fingers.
I love the original version of this, but Chapman's 2015 cover of it on the David Letterman show really stands out to me. It's slower, more soulful, and impressively produced by just a single musician, stunning.
6. The Promise
The majority of Tracy Chapman's songs can be defined as simply "singer-songwriter" music. It's just Tracy, her voice and her guitar, and boy is it a powerful combination!
With that being said, the musician sometimes stepped outside of her comfort zone to perform and record with other musicians, and I respect that. A prime example of this is "The Promise" on her 1995 studio album New Beginning.
In this track, Chapman is accompanied by a mesmerizing string quartet. Perhaps it wouldn't work if it was too explicit, but the subtle cellos and violins work wonders for this song, beautiful.
7. Crossroads
Whilst we're on the topic of alternative instrument arrangements, I simply had to mention "Crossroads". Whilst this track does include warm synthesizer pads in the background, this isn't my favorite part of the song, it's the percussion.
I'm not sure whether Tracy recorded the percussion herself or if she had a percussion band when recording, but the subtle rhythmic patterns truly bring this song to life. It gives the feeling of adventure and freedom, something I am always seeking in music.
8. Across The Lines
I've tried to list songs from a variety of different Tracy Chapman, but I always find myself coming back to her stunning self-titled album from 1988.
Many of the best Tracy Chapman songs were released on Tracy Chapman, including one of my top picks "Across The Lines". Every song on this album fits together as a uniform collective due to the instrumentation and production style used, but this track ties things together better than any other.
Something about the guitars and vocals on this track will always remind me of Morrissey, it's an unusual yet obvious comparison in my opinion!
9. For My Lover
The beautiful guitar compositions and soulful singing style are obvious strengths in Tracy Chapman's musicianship, but I have always felt like the lyrics are underrated.
"For My Lover" is one of the best Tracy Chapman songs when it comes to lyrics, and that's not my opinion – it's fact! It tells the story of the sacrifices that Chapman would make for her lover, from climbing a mountain to spending time in jail.
It's clearly not just music that she is dedicated to, but friendship and love. Admirable.
10. Mountains O' Things
We've already reached the end of this list, and I'm gutted – there were so many more songs that I wanted to mention, but I simply have to finish up with "Mountain O' Things".
You see, Tracy Chapman may be most famous for her musical skills, but the singer-songwriter is also incredibly passionate about African history, studying as a young student from University with a degree in Anthropology and African Studies.
Despite growing up in Cleveland, Chapman has always expressed her passion for her heritage in songs such as this, with African percussion and rhythm-circle styles complimenting the music. It's a stunning and symbiotic musical texture, I just wish she wrote more songs like this!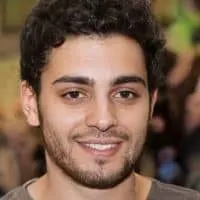 Justin is an audio engineer with years of experience in the field. He has been creating and playing music his entire life, but he really found his passion for engineering when he was introduced to Logic Pro at age 10. Justin has spent countless hours perfecting his craft and now works as a freelance engineer out of Boston, MA.