Share on facebook
Share
Share on twitter
Tweet
Share on pinterest
Pin
Nothing will tell you you're in love quicker than turning on one of these songs and finding yourself smiling thinking about that certain someone.
Coldplay is a British rock band, formed back in 1996 and this time they have created an abundance of dreamy, singalong love songs.
Here are my top 10 picks for the best Coldplay love songs ever written.
1. Yellow
Perhaps one of Coldplay's best-known love songs, I'm sure the moment you press play on this one, you'll recognize the strum of the guitar.
Fans have been pressing play on this song since 2011, with their accompanying music video having amassed over 678 million views!
This song oozes passion, basically saying they'd die for the one they love "For you, I'd bleed myself dry"
But why yellow? When interviewed, Chris Martin replied by saying "It was simply because that word sounded nice, it just seemed to fit"
2. Green Eyes
"Green Eyes" is one of Coldplay's earlier released tracks. From their album A Rush of Blood to the Head, released in 2002, this song is just as beautiful today as it was 20 years ago.
Let me ask you a question, have you ever been so in love with someone that their eyes are the most beautiful color of eyes you've ever seen? This song is all about just that.
No eyes will ever compare to those of your love. So press play, and dream about the next time you get to look into those dreamy eyes.
3. Strawberry Swing
This song features a high-pitched guitar along with a high soprano voice that drifts perfectly into your ears. This song is simply joyous, a homage to how perfect every day is when it's spent with the love of your life.
With some fans adoring this song so much they made it the theme to their wedding, and honestly, I don't blame them, it's the perfect fit.
4. Us Against The World
You can tell from the title that this is a love song. It's slow, it's beautiful and it's perfect to sing your heart out to.
First of all, I'd like to talk about the vocal range of Coldplay's singer Chris Martin. While the last song on our list was sung at a high soprano note, this one is sung much deeper, sounding like an entirely different person.
But back to the love, this song is about slowing life down and enjoying every moment with your love. Think sleepy Sunday mornings, hot coffees in bed, and sharing thoughts and laughter.
5. Swallowed in the Sea
As a child, you may have been taught to write a song or a poem with every sentence rhyming, and this song has done exactly that in the most gorgeous way possible.
If you were to google the lyrics, you might think it was a love poem and not a song, but add in some instruments and you've got a masterpiece.
6. A Message
From the same 2005 album titled X&Y as number 5 on our list, this is a slow ballad song about, you guessed it, love.
With the lyrics "My song is love unknown, and I'm on fire for you clearly" This song is all about confessing your love and letting them know they're safe with you.
As the song progresses, the music builds along with it, giving the feeling that the love is getting more intense with every spoken word.
7. A Sky Full Of Stars
Is there anything more romantic than laying in the grass together, looking up at the stars?
Released in 2014, this song has a more pop edge to it than the other songs on our list, and boy oh boy did Coldplay do it right. Hitting the chorus with that dance feel before bringing you right back to the love when the verse comes back in.
Go outside tonight and look at the stars, they're beautiful, aren't they? So, what a confession of love it is to tell someone that in a sky full of stars, you see them.
8. Warning Sign
Love can be scary and overwhelming at times, which is what this song is all about. Sometimes when things are going well, it's easier to find a warning sign and leave than it is to accept happiness.
This song is all about overcoming that. Realizing that it's okay to be scared of love and once you admit that to yourself, you can crawl back into your lover's open arms.
9. True Love
Taken from their 2014 album Ghost Stories, this song will make you want to put your headphones in, lay on your bed, close your eyes and take it all in. While more of a heartbreak song than a love song, this one will make you feel some type of way, even if you've never experienced heartbreak yourself.
"Tell me you love me, if you don't then lie," tells of the pain of having that person you love fall out of love with you.
10. The Scientist
Opening with slow and beautiful piano, you know this is going to be a good one. While this song is a love song, it's more reminiscent of simpler times, and how sometimes love can be hard.
As Chris Martin sings the words "nobody said it was easy, no one ever said it would be this hard". If you've ever been hurt in love, this one might hit a little too close to home.
But at the end of the day, love is worth fighting for.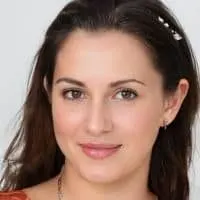 Alexandra loves playing the piano and guitar. She has always been a music lover, but it wasn't until she was in high school that she realized how much she loved to play. It allowed her to express herself without having to be verbally expressive, which is something she found very empowering.