You can't talk about the rap and hip-hop music scene without recognizing Kanye and his influence on the music industry, along with his ability to work with a long list of other genres. He's created a vast number of iconic hits that have inspired fans and artists all over the world for nearly twenty years, and he continues to impress us with every release.
His production style has always impressed and provided listeners with a unique experience that always comes with that Kanye flair that's been imprinted in today's modern music.
So without further ado, here is my list of the 10 saddest Kanye West songs from his entire discography.
1. Street Lights
A well-loved record from 808s & Heartbreak, it comes with many distorted sonic elements that still sound very melodic. "Street Lights" offers light percussion and primarily focuses on calming vocals all throughout.
The song feels very reflective, and the artist has never shied away from expressing his internal thoughts. It definitely has an emotional touch to it and is relaxing to listen to from start to finish.
"Street Lights" is easily the saddest Kanye West song in my opinion.
2. Only One (Feat. Paul McCartney)
One of my favorite collaborations from Kanye, it's a thoughtful piece that brings supporting musical talent from Paul McCartney. The instrumental is pretty simple and doesn't distract from the message one bit.
Kanye's harmonies on "Only One" works perfectly with the relaxed melodies, and the artist's lyrical content is very personal. I'd say this is one of the saddest Kanye West songs, as his message is as raw as they come, and many fans will have this on repeat for years to come.
3. Ghost Town
Full of organic production qualities, you can hear the sample work across the record, and the loops never get old. Kanye offers a raw approach to his vocals, and the chorus is extremely catchy and easily sticks.
"Ghost Town" is another record from the artist that doesn't rely heavily on the instrumental as it's heavily sample-driven and comes with many unique sonics that have that signature touch from the artist.
4. Never See Me Again
https://www.youtube.com/watch?v=Sk1UdaGyoz4
With an abnormally long run time, "Never See Me Again" sounds like the artist is spilling a lot of pent-up thoughts over a looped instrumental. It's clearly focused on the message, and it's within a recent era in Kanye's life that's brought on its fair share of challenges.
The track brings plenty of melodic moments; the dynamics don't change much, so the message feels relatively direct, which allows you to absorb every second of the track. I wouldn't say this is one of the saddest Kanye West songs on this list, but it's encapsulating all throughout.
5. Lost In The World (Feat. Bon Iver)
Offering some of the most unique production from Kanye's career, "Lost In The World" is full of cultural influence, and each layer is a perfect blend for each other. There are many different vocal sonics to enjoy, from the chorus to Kanye's rhyme scheme, which shows the endless versatility the recording artist is capable of.
It also holds a danceable tempo within many melodies that'll get you stuck in your thoughts. With each of the artist's albums, it seems he develops brand new sounds that continue to amaze.
6. Pinocchio Story
With a natural production value that comes from one of the artist's live performances, "Pinocchio Story" is a lyrical piece more than anything. Kanye is known for putting all his heart into each song, and this live performance provides a raw sound that listeners love.
If you prefer the organic production qualities Kanye is capable of; this record should easily be in your top ten as his level of passion is immense. Aside from the organic sonics, the message is touching and gives a good insight into the artist's thoughts.
7. Coldest Winter
One of the artist's more cinematic records, it offers intense dynamics that keep you reeled in. With heavily distorted vocals and vast sonic frequencies, "Coldest Winter" is a great story.
This list contains many outstanding records from the artist, but it makes sense it's in the top ten saddest Kanye West songs. If there's something you can expect from Kanye, it's the unique production arrangements and sonics he always provides.
8. Runaway (Feat. Pusha T)
Leaving a generational impact with some of the most memorable melodies from the decade, "Runaway" is a beautiful song off Kanye's album My Beautiful Dark Twisted Fantasy. It offers plenty of replay value and is worth every second of your time.
Pusha T provides supporting vocals and pairs perfectly with Kanye's dynamics which push the value of this song even further. Aside from the other great songs on the album, "Runaway" will be remembered as a staple hit from Kanye's career.
9. Blame Game
With many different organic and distorted samples throughout the production, "Blame Game" brings a great message from the artist. It comes with many light melodies that feel like the backdrop to a lucid dream, and it seems like the direction of the audio wraps around your brain.
Even though the track comes with many different samples, they're mixed perfectly, and the percussion never gets tiring. Moreover, the vocals are layered in a way that makes the song sound like a conversion between conflicting thoughts.
10. Blood On The Leaves
One of the heavier tracks in this article, the product value is immense and surprises with heavy brass instruments and a lot of energy in Kanye's voice. The instrumental comes with contrasting sonics between the heavy brass and calming piano in the background.
Every change in the arrangement keeps you tuned in with unexpecting dynamics that oddly work well together and add to the varying sonics of Kanye's discography. Although it takes a different direction than many of his other songs, it's apparent the artist had a lot of feelings to get off his chest.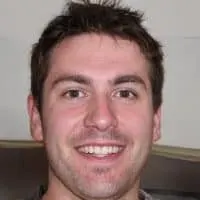 Alex is a man of many talents. He's been playing music since he was young, and has been the main content writer at Tone Start for the past few years. Alex loves to play around with different styles of music and enjoys listening to anything from country to classical.