Country music has a special place in my heart. It becomes even more special when it's paired with travelling the countryside and exploring the backroads. For good reason, as it makes for the perfect travel music.
The music genre developed in the American north-west and has origins in Western folk music. It often speaks to the emotions of leaving home and setting off on an adventure, often on the backroads.
Whether you are travelling the countryside or just sitting and wishing that you could, a good country song playlist is a must-have.
For this reason, I have put together this list of the 10 best country songs about backroads!
1. Take Me Home, Country Roads – John Denver
Album: Poems, Prayers & Promises
Released: 1971
There are many options for the number one spot, but in my opinion, there is always only going to be one. "Take Me Home, Country Roads" is by far my top pick for the best country song about backroads. I would say it is probably my favourite country song of all time.
Nothing sets the mood for travelling backroads quite like this track. John Denver does an extraordinary job at painting the picture and filling it with those emotions we all feel. It makes us long for a time and a place where we felt at home.
"Take Me Home, Country Roads" went platinum in the US with over 1.5 million certified sales. A true American classic.
2. On The Road Again – Willie Nelson
Album: Honeysuckle Rose Soundtrack
Released: 1980
Willie Nelson is a true legend in the world of gypsy travel and country music. He is a travelling veteran having spent most of his life travelling the country roads in his tour bus.
"On The Road Again" is a song of celebration for the life of a traveller. Getting on the open road and seeing the world is all there is to it.
The track was the biggest hit of its time and it won Willie Nelson a Grammy Award for Best Country Song.
3. I've Been Everywhere – Johnny Cash
Album: Unchained
Released: 1996
Johnny Cash is a legendary singer and songwriter. He is one of the best-selling music artists of all time with over 90 million records sold. He combined country music with rock and roll, jazz, blues, folk and quite a few things in between.
"I've Been Everywhere" was originally written in 1959 by the Australian country singer Geoff Mack. The opening lyrics go "He asked me if I've seen a road with so much dust and sand, and I say I've travelled every road in this here land". Then the song goes on into its extremely catchy tune with Johnny Cash singing the chorus "I've Been Everywhere".
4. Sweet Home Alabama – Lynyrd Skynyrd
Album: Second Helping
Released: 1974
"Sweet Home Alabama" is another country song that has achieved legendary status. The song is all about being away from home and making your way back to the beautiful landscapes of Alabama. Most often this journey will be made on old dirt roads and backroads from the 70s.
The track is a true classic and arguably the best song by the band Lynyrd Skynyrd. It also made it to the top of the charts in 1974 when it was released.
5. Old Town Road – Lil Nas X feat. Billy Ray Cyrus
Album: 7
Released: 2018
This modern hit combines the best of old-school country with a modern-day feeling. The rapper Lil Nas X collaborated with country singer Billy Ray Cyrus to bring us this unique track that finds a sweet spot between country and rap.
"Old Town Road" spent 19 weeks on the top of the Billboard Hot 100 chart, making it the song that spent the most amount of time on the number one spot.
The song speaks about travelling the old town roads.
6. Take a Back Road – Rodney Atkins
Album: Take a Back Road
Released: 2011
In "Take a Back Road" Rodney Atkins sings directly at the feeling of wanting to travel the backroads. He paints the picture of sitting in a traffic jam on a big road while the music on the radio is making him miss the openness of country backroads.
The song was released as a single for his album by the same name, Take a Back Road.
7. Dirt Road Anthem – Jason Aldean
Album: My Kinda Party
Released: 2011
Nothing says the best song about backroads like the title of my number 7 pick, "Dirt Road Anthem". This track is about exactly that, enjoying the less travelled dirt roads through the countryside.
Jason Aldean combines country with rap to give us this great anthem.
8. King of the Road – Roger Miller
Album: The Return of Roger Miller
Released: 1965
Roger Miller is an old-school country singer from the 60s. "King of the Road" is one of his biggest hits along with "Dang Me" and "England Swings".
The track that speaks about travelling the old roads made it to the number 1 spot on the US Country Chart.
9. Johnny Cash – Jason Aldean
Album: Relentless
Released: 2007
Jason Aldean gives massive tribute to the legendary Johnny Cash in his song "Johnny Cash". Jason sings about leaving his dead-end job and hitting the wide-open road with nothing but a stack of Johnny Cash albums.
Here we can see what an effect good country music like that of Johnny Cash has on other people. It speaks to that yearning we all feel inside of wanting to be free.
10. Dixieland Delight – Alabama
Album: The Closer You Get…
Released: 1983
"Dixieland Delight" is a real feel-good country song by the artist Alabama. It won the American Music Award for Favorite Country Video and was nominated for the American Music Award for Favorite Country Single and the American Music Award for Favorite Country Video.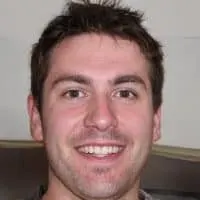 Alex is a man of many talents. He's been playing music since he was young, and has been the main content writer at Tone Start for the past few years. Alex loves to play around with different styles of music and enjoys listening to anything from country to classical.