In recent years, there has been a dramatic rise in the grind and hustle culture. It is a culture that promotes working relentlessly to reach your goals, sacrificing everything that stands in your way, and never stopping to rest.
A lot can be said about this way of being, often it leads to burnout and nervous breakdowns, but it can also lead you to higher levels of yourself. It depends on how you use this way of seeing the world.
One thing that the grind culture teaches us, is that we should have grit in order to complete difficult tasks and break our own limits. Nothing helps us do this like the right selection of music.
So without further ado, here is my list of the best songs for grinding!
1. Lose Yourself – Eminem
Album: 8 Mile: Music from and Inspired by the Motion Picture
Released: 2002
The funny thing is that the hustle-and-grind culture is a relatively new thing, but the best song for grinding is without a doubt this 2002 classic by the legendary rap artist Eminem. Nothing else can set a fire in your heart like "Lose Yourself".
The track was released as a single and as the soundtrack for Eminem's debut film, 8 Mile. "Lose Yourself" sums up the life of Eminem's character which is loosely based on the rapper's own life. It's all about how he has had to overcome struggles with pure determination. If there is a song to get you into the grind, this is it.
2. Power – Kanye West
Album: My Beautiful Dark Twisted Fantasy
Released: 2010
Kanye West is another artist who knows the grind all too well. He grew up as the son of a Black Panther in a middle-class household. From there we went on to make himself into one of the richest and most successful music artists of all time. All of that achievement is due to his relentless drive to grind.
His track "Power" combines lyrics that inspire with a beat that motivates. One of the iconic lyrics is "The clock is ticking, I just count the hours." A perfect song for grinding hard.
The song itself is an absolute masterpiece and a good example of poetic rap.
3. Pressure – Martin Garrix feat. Tove Lo
Album: Pressure
Released: 2021
"Pressure" is a track where you can hit repeat and just keep it playing. The beat and bassline are extremely infectious as it puts you in that focused grinding mood. The lyrics keep referring to the word "pressure" which is one of the greatest motivators. The combination makes for the perfect grind song.
4. Level Up – Ciara
Album: Beauty Marks
Released: 2019
The biggest motivation behind the grind culture is to better yourself by breaking your own limits and exploring your highest potential. "Level Up" by Ciara is about that exact motivation. It's about levelling yourself up to reach new versions of yourself.
What makes "Level Up" one of the best songs for grinding is that it keeps pushing you while you listen to it. It is pure audio motivation. The lyric "Thank God I never settled. This view is so much better." says it all.
5. Midnight City – M83
Album: Hurry Up, We're Dreaming
Released: 2011
"Midnight City" is a much more relaxed alternative indie track. Even though it's a bit more chilled compared to the other tracks on this list, it still has a strong motivational aspect to it. Every time the drop comes, you feel the passion building in your heart and you want to jump into action.
"Midnight City" was also nominated for a Grammy Award for Best Remixed Recording, Non-Classical.
6. Me, Myself & I – G-Eazy feat. Bebe Rexha
Album: When It's Dark Out
Released: 2015
There are quite a few G-Eazy songs that could have made it onto this list. The American rapper has a talent for stirring up those emotions that drive us to the grind. His self-confidence also translates through his music which gives a listener the power they can accomplish anything.
Some other G-Eazy tracks that would also do the job are "I Mean It" and "Him and I".
7. Savage Remix – Megan Thee Stallion feat. Beyoncé
Album: Suga
Released: 2020
"Savage" is a product of the collaboration between Megan Thee Stallion and Beyonce. The song is full of grind energy as it talks about being a savage and not holding anything back. Often when we have to enter the grind mindset, we need to become a bit of an animal by letting go of our decency.
8. Dang! – Mac Miller – feat. Anderson .Paak
Album: The Divine Feminine
Released: 2016
Mac Miller started in the hip hop scene back in 2007 when he was only 15 years old. Since then he has gone on the become one of the biggest names in the industry. His songs have power and his raps are top quality.
"Dang!" features Anderson .Paak and it has a great theme that makes it good for getting into focus.
9. How You Like That – Blackpink
Album: The Album
Released: 2020
Korean pop (K-pop) music has slowly grown in popularity as it spread from Korea to all over the world. Blackpink is probably the biggest K-pop group at the moment and their hit "How You Like That" is a perfect soundtrack to get some extra motivation.
The group is also known for their excellent choreography and their dancing in "How You Like That" became famous as one of the best dance performances by a musical group.
10. Pure Grinding – Avicii
Album: Stories
Released: 2015
Avicii is a legendary EDM DJ and music producer. The artist passed away in 2018, but he left behind some of the very best music that the EDM genre has ever seen. That includes his track "Pure Grinding" which is the perfect soundtrack for when you need to do some pure grinding.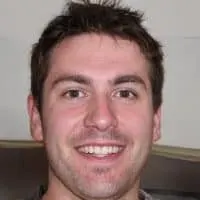 Alex is a man of many talents. He's been playing music since he was young, and has been the main content writer at Tone Start for the past few years. Alex loves to play around with different styles of music and enjoys listening to anything from country to classical.