With every genre of music comes innovation. A genre is simply a foundation upon which artists can build and experiment, creating unique combinations that surprise us every day. Metal has its melodic and symphonic variants in the likes of Epica, punk has been infused with ska, and rap, among other combinations, has been blended with saxophone movements to create a truly unique sound.
Surprisingly, not many artists have utilized the saxophone in rap. But when it is done well, it becomes the centerpiece of the track and elevates the music to an entirely different level.
In this article, I'll go over the 10 best rap songs that include a saxophone, from classics to more obscure offerings!
1. Don't Sweat The Technique – Erik. B & Rakim
Album: Don't Sweat The Technique
Released: 1992
Kicking off our list of the 10 best rap songs featuring saxophones is the infectious stomp of Erik B. and Rakim's "Don't Sweat The Technique". This fun bop hits hard without the saxophone, but the simple progression that it provides only adds to the power of this track.
This unexpectedly inspiring track is about worrying less about the outcome of creative pursuits, and instead learning to appreciate the process without 'sweating' the technique.
2. Let Nas Down – J. Cole
Album: Born Sinner
Released: 2013
Jermaine Lamarr Cole is an American rapper, songwriter, and producer who always puts his heart first in his music. While there is speculation that he may be done with writing music for the time being, fans consistently flock to his music for his creative, varied soundscapes.
The saxophone that follows J. Cole's catchy rapping in "Let Nas Know" transforms this track into a fairly simplistic beat to a truly immersive experience.
3. Rump Shaker – Wreckx N Effect
Album: Hard Or Smooth
Released: 1992
Not all rap songs are introspective, deep, or particularly inspiring. While this song does feature a tantalizing saxophone passage, it certainly doesn't possess the aforementioned qualities.
"Rump Shaker" is simple in its message: Wreckx N Effect creates a song in praise of women, and does so in a stomp that's full of innuendo.
4. Stay – Nas
Album: Life Is Good
Released: 2012
This track with serene instrumentals, including a soulful piano section, is not what it appears at first glance. The glorious echoing chorus and sexy saxophone passage that permeates through the entire track cover up the rather curious lyrical content, which is split into two parts.
In "Stay", Nas explores themes of extreme hatred between people in the second half, but the most curious is the first. In the first half, he gives a shout-out to all manner of people from different walks of life, urging them to stay.
5. Back To The Hotel – N2Deep
Album: Back To The Hotel
Released: 1992
Saxophones in rap can either add an emotional edge to the song's overall experience or simply make it hit that little bit harder. In N2Deep's "Back To The Hotel", it offers the latter. The heavy bassline compliments the sultry saxophone sway and minimalistic guitar that is on offer in between N2Deep's slick bars.
The saxophone in this track might only be present at a couple of points, but when it presents itself it improves this track tenfold.
6. Flamboyant – Freddie Gibbs
Album: The Miseducation Of Freddie Gibbs
Released: 2009
Next on our list of the 10 best rap songs to feature saxophones is Freddie Gibbs' laid-back homage to Big L, "Flamboyant". In this track, Freddie Gibbs dominates with his slick, smooth verses with a mixture of instruments backing him up.
The saxophone in this track is fairly minimal, but paired with the alluring basslines and other instrumental offerings, it creates a whole that still stands to this day.
7. Keep It G – A$AP ROCKY
Album: Live. Love. ASAP
Released: 2011
Some of the best rap songs in history have been built upon the foundations of incredible samples from years past. This applies to A$AP ROCKY's hypnotic offering "Keep It G", which features a prominent sample of Motherlode's smooth hit "Soft Shell" throughout.
The Motherlode sample helps create a rich and immersive atmosphere that simply would not have been possible without it. This might not be one of the greatest rap songs to exist, but its inclusion of the saxophone made it that much better.
8. Martha Moxley (R.I.P) – Apathy
Album: Connecticut Casual
Released: 2014
On the subject of iconic songs being used as samples in rap songs, here we have another one that also contains an important message. In Apathy's "Martha Moxley", the American rapper featuring artists pays tribute to Martha Moxley, who was murdered in 1975.
Apathy makes use of George Michael's "Careless Whisper" as a saxophone sample in this track.
9. There He Go – ScHoolboy Q
Album: Habitats & Contradictions
Released: 2012
One of the lesser-known rap artists that deserve more attention is the creative talent that is ScHoolboy Q. His bars and rapping style are truly unique and should be bigger than he currently is.
"There He Go" is a powerful stomp filled to the brim with ego and confidence, and the subtle saxophone addition from Ronnie Dyson's "One Man Band (Plays All Alone)" gives it a little extra punch.
10. Slow Beach – Ratking
Album: So It Goes
Released: 2014
Finally on this list of rap songs that feature saxophones is the enigmatic and unpredictable rapping talent that is Ratking. In a bizarre rap-meets-Gorillaz effort, Ratking explores the negative aspects of living in modern-day New York with a focus on gentrification and drug dealing.
Ratking is truly one of the greatest rappers to enter the scene in modern times, with his unique take on the genre offering new perspectives on songwriting.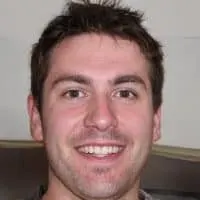 Alex is a man of many talents. He's been playing music since he was young, and has been the main content writer at Tone Start for the past few years. Alex loves to play around with different styles of music and enjoys listening to anything from country to classical.