MF DOOM was an immovable tour de force of rap. His name became a bastion of independent, true-to-life lyricisms that spoke to millions of people worldwide throughout his career. He released many records through MF DOOM and his other aliases before his untimely demise in 2020 when he died of an allergic reaction to prescribed medication.
Despite his death, his music keeps his spirit on and his fans continue to commemorate him to this day through his tracks. He rapped about many topics, but one that he only delved into a handful of times was love.
So without further ado, here is my list of the best MF Doom love songs!
1. Operation Lifesaver AKA Mint Test
Album: Madvillainy
Released: 2004
Kicking this list of MF DOOM love songs is one which might come as a surprise to some. "Operation Lifesaver AKA Mint Test" is about MF DOOM interacting with a woman who has bad breath while he's trying to woo her.
The wonderful use of samples in this track makes it a trippy collection of sounds that revolves around the desire for love.
2. Let Me Watch
Album: Vaudeville Villain
Released: 2003
Not many of MF DOOM's love songs are of the traditional kind. For the most part, they have a slightly pessimistic edge to them or follow a route that none would expect.
"Let Me Watch" is exactly that. It follows the story of a man and a woman meeting up for sex, but after being with each other for a while it still hasn't happened. The man makes a sexual joke and offends her, resulting in the relationship abruptly ending.
3. Fancy Clown
Album: Madvillainy
Released: 2004
One thing which made MF DOOM stand out was his ability to create different characters throughout his career that interacted with each other in his songs. It was one of the many immense qualities this impressive musician possessed.
"Fancy Clown" tells the story of Viktor Vaughn (one of MF DOOM's aliases) talking to his ex on the phone after finding out that she cheated on him. It's not a nice love song, but it certainly fits the theme of love-related pain.
4. Winter Blues
Album: Key To The Kuffs
Released: 2012
"Winter Blues" was not released under the name MF DOOM. Daniel Dumile had several side projects that gave us even deeper insights into this complex and varied man's psyche. JJ DOOM presents "Winter Blues": a romantic love song about missing his partner.
In an interview, Dumile explained that he likes to have the second half of each of his records feature a track that is either thematically feminine or contains female contributions.
5. Meat Grinder
Album: Madvillainy
Released: 2004
Another of Dumile's aliases, Madvillain, makes its way into this list with "Meat Grinder". This is also our first non-romantic love song on the list, as it explores the troubles we all face in life, from financial hardship to drug addiction and everything in between.
What I take from this song, however, is that there is an underlying need in all of us to love ourselves and one another to make this world a little easier for everyone.
6. Cookie Chips
Album: Baw Baw Black Sheep
Released: 2021
"Cookie Chips" isn't strictly an MF DOOM song, but it does feature the late great artist. This track belongs to Rejjie Snow and is a nostalgic trip to the artist's childhood and a portrait of how he became the man he is today.
The track also features many themes of empowerment and the importance of finding peace and clarity in our lives. I think this ties into a theme of self-love and is just as important as romantic love.
7. My Favourite Ladies
Album: The Prof Meets The SUPER VILLAIN
Released: 2002
Here, we have a confusing offering from MF DOOM with multiple meanings. The song is about the late rapper's favorite 'ladies', whose names are Mary, Ally, and Evie. This could be a play on polyamory or an ode to the trouble of choosing who to be with.
However, some fans speculate that Mary is Mary Jane (marijuana), Ally is alcohol, and Evie is ecstasy. Therefore, MF DOOM could be rapping about his favorite drugs, which causes this song to take a darker turn.
8. Guinnesses
Album: Mm..Food
Released: 2004
Returning to 'true' romantic songs we have "Guinnesses", which I am sorry to say is not a happy love song. The slightly psychedelic sample which plays through the track might suggest a dreamy soundscape, but the track explores a relationship breaking down.
In response to the relationship failing, this track directs the protagonist to the bottle instead of dealing with the matter at hand. The simple words "love is war" help to add to the pain the protagonist is feeling.
9. Red And Gold
Album: Operation: Doomsday
Released: 1999
Not all songs about love are obvious, which leads me to "Red And Gold". This tough track explores the troubles of the past and the times of violence we have experienced in our lifetimes.
The track urges people to change their ways, look inside of themselves, and use their heads to stand tall above the pain and chaos that spins around us every day in the world.
10. Tonight May Have To Last Me All My Life
Album: Since I Left You Deluxe Edition
Released: 2020
Finishing off this list of the 10 best MF DOOM love songs is the unique and catchy remix of The Avalanche's "Tonight May Have To Last Me All My Life". The electronic music group held off on releasing this remix for some time, but now it's out for all the world to appreciate.
The track features a solemn verse from MF DOOM that elevates the track tenfold and begs the question: why can't we have more music like this?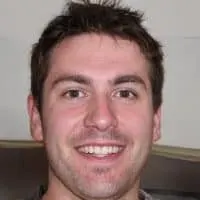 Alex is a man of many talents. He's been playing music since he was young, and has been the main content writer at Tone Start for the past few years. Alex loves to play around with different styles of music and enjoys listening to anything from country to classical.