Contemporary dance is a complex and graceful art. It requires an immense amount of skill and dedication to interpret music and translate it into a fluid dance movement that helps paint a larger picture, or emphasize feelings that are buried deep within a track. Orchestral music and symphonic movements are typically associated with contemporary dance, but I would strongly argue that there are some darker choices to organize a movement.
The delicate sway of trip-hop, the primal buzz of slow electronic dance music, and more can allow contemporary dance to project an entirely different perspective on a track.
Here is my list of the best dark contemporary dance songs!
1. And My Heart Goes On – Melanie De Biasio
Album: Lilies
Released: 2017
Beginning this list is one of my favorite songs of all time by the incredibly talented Melanie De Biasio. This throbbing, slow, and intense track has haunting wind instruments which add an element of tension to this peculiar track.
If dance were to be choreographed to this song, I believe it would create an extremely powerful experience. The gradual build-up that leads to the track's crescendo would be an intriguing watch when interpreted into a dance movement.
2. Almost Lover – A Fine Frenzy
Album: One Cell In The Sea
Released: 2007
The next offering on this list is an incredibly sad offering that is bound to relate to many people. A Fine Frenzy is capable of pulling at the heartstrings in many of their songs, but this one hits differently.
In this song, a woman is being led on by a man that she loves, who comes and goes as he pleases before a relationship can even form. A dance planned around this loss of flourished love would be a bittersweet experience.
3. Angel – Massive Attack
Album: Mezzanine
Released: 1998
The trip-hop titans Massive Attack are a well of untapped potential for contemporary dance movements. It wasn't until I began thinking about this article that I realized how perfect "Angel" would be for such a dance.
The song's concept – that of detrimental relationships that we remain in out of love – would be a powerful theme to explore in a choreographed dance routine.
4. Acid Rain – Lorn
Album: The Maze To Nowhere
Released: 2014
Similarly to Massive Attack, Lorn is making waves in the contemporary electronic music scene. Marcos Ortega (Lorn) is capable of creating rich, immersive soundscapes with fairly minimal instrumentals with incredible ease, with "Acid Rain" being one of his most popular offerings thus far.
"Acid Rain" would be a dynamic choice to dance alongside, with thematic approaches varying dependent on how you interpret the song.
5. Lovely Head – Goldfrapp
Album: Felt Mountain
Released: 2000
Goldfrapp is an electronic music duo from London that formed in 1999 and did not immediately experience much success. It was only later in their career that they began to experience fame and the joys that come with it, with offerings like "Lovely Head" receiving praise long after its release.
This peculiar electronic offering from the duo sounds like it could be influenced by space and the stars; as such, an interpretive dance to this would be rather interesting.
6. Anvil – Lorn
Album: Vessel
Released: 2015
While I've already included Lorn in this list, it would be a sin to ignore his other incredibly popular offering, "Anvil". Whereas "Acid Rain" maintains a rather dark and pulsing air, "Anvil" is a more accessible and upbeat release.
I could imagine an interesting contemporary dance constructed out of this track using two dancers communicating with each other through their choreography.
7. Carrion Flowers – Chelsea Wolfe
Album: Abyss
Released: 2015
Chelsea Wolfe may be a household name in underground metal, but her sound is hardly limited to crushing riffs and pulsating electronica. This American singer-songwriter blends influences of gothic rock, doom metal, and folk to create an intoxicating blend of sound and style that is hard not to love.
"Carrion Flowers" might be a little intense for some choreographed dances, but those who are up for the challenge would have a dynamic track to work with and create a physical translation of this powerful song.
8. Heart Heart Head – Meg Myers
Album: Make A Shadow
Released: 2014
Janice Sue Meghan Myers is best known by her stage name, Meg Myers. She is an American singer-songwriter who creates alluring soundscapes that ebb and flow in intensity, with "Heart Heart Head" being a prime example of this.
I believe this song's ultimate crescendo would be quite difficult to translate into a choreographed dance, but it would be an incredible sight to see and hear.
9. The Sparrow – Mastodon
Album: The Hunter
Released: 2011
The Hunter is one of Mastodon's most popular records to date, mainly thanks to its varying musical approaches and influences making it an eclectic record overall.
The record's closer, the gentle and soothing "The Sparrow", is an unexpectedly catchy offering that is drenched in atmosphere. I believe this would be a beautiful track to translate into a matching dance.
10. 16 Psyche – Chelsea Wolfe
Album: Hiss Spun
Released: 2017
Finishing this list of the 10 best dark contemporary dance songs is the dark and alluring drone of Chelsea Wolfe's "16 Psyche". 2017's Hiss Spun saw Wolfe explore an even more dynamic style of songwriting, with "16 Psyche" being one of her best offerings to date.
The seductive guitar passages in this track would influence a rather intriguing dance, while each burst of fuzzy guitar in the chorus could create some powerful dance movements.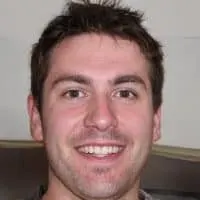 Alex is a man of many talents. He's been playing music since he was young, and has been the main content writer at Tone Start for the past few years. Alex loves to play around with different styles of music and enjoys listening to anything from country to classical.