Share on facebook
Share
Share on twitter
Tweet
Share on pinterest
Pin
With their inevitable rise to fame over recent years, BTS has flooded the world like a storm with their influence. Some may not know that BTS has been around for quite some time yet became popular in other countries incrementally, as their infectious pop and R&B styles garnered more and more fans.
From their impressive stage presence to the range in their individual vocals, BTS proves their talents time and time again.
Nevertheless, this article will dive into the ten saddest BTS songs and how they amassed the acclaim they have today.
1. Young Forever
Although we're in 2022, boy bands are still going strong, and BTS continues to show their versatility in their music. With cinematic production and reverberated percussion, "Young Forever" is considered one of their saddest songs released in 2016.
With plenty of replay value, the band does an excellent job of writing singable hooks in contrast to their downtempo verses. Their vocals are mixed perfectly here and couldn't sound any softer with how they're layered together while transitioning between the various instrumental dynamics.
2. Spring Day
With a heartfelt message, it's understood by many fans that "Spring Day" was recorded and produced in memory of the people who passed away on the Sewol ferry back in 2014. A tragedy for South Koreans, BTS created this record to immortalize their remembrance.
Aside from the lyrical content, BTS took a more uplifting route regarding the instrumental as it's relatively upbeat compared to the lyrics. With a big pop drum kit, the band brings an impactful and emotional tonality to the record and gives a feeling of a final farewell.
3. Love is Not Over
https://www.youtube.com/watch?v=ArP0AQ4lB4Q
The boy band is definitely capable of producing pop hits with ease, but their R&B and ballads should get just as much attention. The lyrics of "Love is Not Over" speak on having feelings for someone, even if the love is lost or they don't reciprocate those same feelings.
The band alternates their vocals from soft harmonies to catchy rhyme schemes with a more R&B focus. The instrumental has many organic elements blended with sweeping synth pads and an overall romantic tone, giving the song excellent replay value and shareable qualities.
4. Run
This record may not be considered one of the band's saddest songs on this list, but the lyrical content still touches on love and struggling with managing certain emotions and decisions. Aside from this, the song has many heart-pumping elements perfect for a radio pop banger.
In between these climactic moments, BTS offers many breakdowns into an R&B ballad style for a change of pace. The song slowly builds in between dynamics, making each listener eager for the next drop in the song.
5. First Love
With plenty of touching sentiment, "First Love" is left wide open for lyrical prowess yet is complemented by rippling piano melodies and beautiful orchestral supporting melodies. The record speaks on their passion for music and their journey to becoming the artists they are today.
Plenty of emotion is displayed, as it hasn't always been easy for the band. The production quality shows that even with multiple hardships, music has always been and will always be their "First Love."
6. Butterfly (Prologue Mix)
BTS brings angelic harmonics across "Butterfly (Prologue Mix)" along with an encapsulating R&B instrumental. The band sings about various aspects of loss, more specifically in regard to losing someone special.
Their vocals never miss and are always peaceful to the ear no matter what energy the song brings. Each note in the instrumental hits just right and does a good job at pulling on heartstrings, seemingly giving the record one of the most solemn auras out of their discography.
7. Move
https://www.youtube.com/watch?v=baAwQUnk_Gk
A record that does an excellent job of capturing a nostalgic era of R&B and hip-hop, BTS offers varying rhyme schemes along with their soaring melodies. Their record "Move" isn't considered the saddest song on this list, but the track still carries an emotional tone from beginning to end.
I interpret that the lyrics speak about moving on from a past life or circumstance and embracing the unexpected changes to come down the road. Moreover, the band speaks on leaving the good and bad memories behind, no matter how difficult it might be.
8. Always
Full of dynamics that show feelings of depression, regret, and sadness, many argue that "Always" could be one of their best records of all time. With an emotionally waning instrumental that dances around many dynamics, the lyrical content takes a darker route compared to most of their other music.
It's an excellent song to get some pent-up feelings off your chest while simultaneously finding closure within your own thoughts. Although the song's structure doesn't change too often, its airy melodies and vocals will keep you tuned in until the last echo dissipates.
9. Sea
From the boy band's third album, Love Yourself, their track "Sea" brings a simple yet melancholy electric guitar, which trades off with an equally soft grand piano. The song ended up being a hit regardless of its slower ballad-like qualities and is still heavily on repeat among fans, even years after its initial release.
The lyrics really hit home with many listeners, and their vocals do an excellent job of portraying their individual pains. Due to the production value of this record alone, I feel that this would be one of BTS's best songs as all of the dynamics hit the right emotions.
10. So Far Away
https://www.youtube.com/watch?v=B96TQalQsEA
BTS does an excellent job of writing smooth and warm piano melodies that resonate with you and your feelings. Their song "So Far Away" showcases many aspects of their lyrical abilities, but the instrumental alone is able to carry their message just as well.
Many listeners, including myself, can hear the levels of pain in their voice and their storytelling. Furthermore, Suga's vocals really bring raw energy to the record as a whole, and the song seems to come from the heart of each artist involved.
Thanks for taking a look at my list of the saddest BTS songs.
If you enjoyed my list then let me know in the comments section below!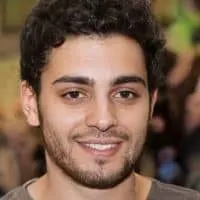 Justin is an audio engineer with years of experience in the field. He has been creating and playing music his entire life, but he really found his passion for engineering when he was introduced to Logic Pro at age 10. Justin has spent countless hours perfecting his craft and now works as a freelance engineer out of Boston, MA.