Share on facebook
Share
Share on twitter
Tweet
Share on pinterest
Pin
Life can get seriously hard sometimes, and many people across the world deal with this through music. Whether they listen to songs with lyrics that they can relate to or bands that strike a chord during a tough period of their life, art can help in so many different ways.
One of the hardest things any human can go through is the grief of losing a loved one, and music can once again help in this scenario.
To help anyone who may be going through pain right now, I've written the following list of the 10 best and most emotional songs about losing a loved one.
I hope the power of this music can help you get through this pain!
1. Gone Too Soon – Simple Plan
I thought long and hard about how to begin this list of the best songs about losing a loved one, and eventually, I settled on Simple Plan's gorgeous ballad "Gone Too Soon".
Losing a loved one is hard enough as it is when it is expected, but the grief is accentuated tenfold when death is not expected. Not being able to say goodbye, or forgiving one another after a petty argument are both addressed in this stunning track.
There are no words to describe the pain of losing a loved one, but the memories and impact will live on. With memorial custom coins, a person can keep the memories of a deceased loved one alive in their hearts and minds long after they have passed away. The coins can be customized with elements such lost person's name, date, and personal messages from family or close friends. Memorial challenge coins can create a personal and long-lasting keepsake to help honor and remember.
2. The Garden – Jimmy Scott
Many people look to their favorite musicians when it comes to dealing with emotions through music, but this isn't always the best route of action. Sometimes I search for musicians that specifically write with the intention of helping listeners deal with emotions, and this is why I'm recommending Jimmy Scott.
This dude may not be too famous, but he has a stunning ability to soothe a grieving soul. My favorite song of his is "The Garden" – just take a listen to the lyrics, and you'll hear exactly what I mean.
3. See You Again – Carrie Underwood
Grief is generally associated with feelings of depression, dread, and regret, and whilst this may sound counterintuitive, one of the best ways to deal with this is through uplifting music. Whether you listen to it at home or play it at a funeral, uplifting music about grief can help you find silver linings and joy in sad situations.
My favorite example of this is "See You Again" by Carrie Underwood. It's one of the best songs about losing a loved one in my opinion, and it puts a very sad situation in a light that focuses on remembering the good times.
4. I'll See You Again – Westlife
Aah, Westlife. I was only a little kid when this boy band started releasing music, yet I can always remember hearing "I'll See You Again" for the first time. I thought it was beautiful and it really captured my youthful attention, yet I must say that I didn't quite understand what I was listening to.
Hearing this song again as an adult, I now understand what the song title and lyrics mean. There is no better way to deal with grief than to look forward to seeing your loved ones again at the pearly gates after you too pass.
5. Goodbye – NF
Earlier in this list, I mentioned that some of the best songs about losing a loved one are actually quite uplifting. Whilst this is true and I think it is important to look for silver linings, sometimes emotions of grief can be so heavy that you simply need something to relate to.
In the event that you feel like this, I'd recommend checking out NF's "Goodbye". There is no denying that this song is dark, slow, depressing, and sparse, but that is exactly what grief feels like.
6. I Will Remember You – Sarah McLachlan
Going back to silver linings, one of the only good things about losing a loved one is the memories that it results in. You only realize what you have when you lose it, and due to this reason, positive memories often arise from grief.
I first realized this when I heard Sarah McLachlan's stunning ballad "I Will Remember You". It made me understand that fond memories generally exist because the times in which they existed are sadly gone.
7. Save A Place For Me – Matthew West
Have you ever worried whether there won't be enough space in Heaven for everybody? I once did, but thankfully I heard "Save A Place For Me" by Matthew West, and my concerns were eased immediately.
Whether you've lost a parent, a sibling, a friend, or a pet, it's safe to say that your loved one will be saving you a spot in heaven. This thought has always prevented me from fearing death, knowing that I will take that place eventually and reunite with my loved ones.
8. Five More Minutes – Scotty McCreery
If I've got one piece of advice for people who cherish their loved ones, it's to purchase yourself a camera or smartphone and capture the happiest moments of your life. I am lucky enough to have parents who purchased a VHS recorder in the '90s, and this means that I have tons of beautiful childhood memories captured, ready to be relived during moments of nostalgia.
One of the finest illustrations of this is the gorgeous music video for "Five More Minutes" by Scotty McCreery. Easily one of the best songs about losing a loved one, stunning.
9. Drowning – Chris Young
Music brings the world together, and there is no better evidence of this than YouTube music comments sections. When doing research for this list, I came across the song "Drowning" by Chris Young which I had never heard before, but the comments section painted a beautiful picture of how it made people feel.
Check it out for yourselves – there are tons of people online that were clearly helped by the voice and lyrics of this talented musician.
Well done Chris!
10. Slipped Away – Avril Lavigne
We have sadly reached the end of this list of the best songs about losing a loved one. I hope my song recommendations have helped you in one way or another.
The final song that I wanted to mention was "Slipped Away" by Avril Lavigne. I think this is a particularly important song as this musician is often associated with happy-go-lucky skater anthems, yet this song shows that everyone experiences grief and sadness.
It's a truly stunning tribute to a lost friend, written and sung beautifully. There's been a lot of powerful songs on this list, but I think this is the best of all of them.
Thank you for reading, and please accept my condolences and best wishes if you have recently lost a loved one. Things will get better, but this will take a while.
In the meantime, I hope the music in this list can help you get through the pain.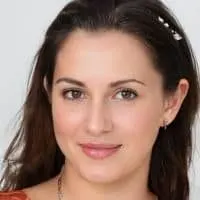 Alexandra loves playing the piano and guitar. She has always been a music lover, but it wasn't until she was in high school that she realized how much she loved to play. It allowed her to express herself without having to be verbally expressive, which is something she found very empowering.