Doja Cat reached worldwide recognition after she went viral in 2018, becoming a popular internet meme at the time. Following this success, her albums Hot Pink and Planet Her became hugely successful.
Throughout her career, she has won a Grammy award, three MTV video music awards, five American Music Awards, and five billboard music awards. Her newest album, Hellmouth, is set to be released in 2023.
This talented rapper and singer have created songs about many subjects, including love. Love songs are classic and not just unique to a specific artist. Doja Cat brings her own unique take on love songs, proving they will never go out of style.
So without further ado, here is my list of the 10 best Doja Cat love songs.
1. Woman
Album: Planet Her
Released: 2021
The top song on the list belongs to "Woman" off her Planet Her album. It's both a love song but also what can be considered a song to uplift women. She laments she can be this man's woman while at the same time, she could achieve more than that.
This song topped the charts all over the world, even making it to number 7 on the Billboard Hot 100.
2. Wine Pon You
Album: Amala
Released: 2018
"Wine Pon You" is a fresh and fun song. In the first verse, Doja denies having any interest in the guy in question. Yet, the further the song goes on the clear it becomes that Doja has a huge interest in him, which he is aware of.
This song is the fourth track from Doja Cat's first album, Amala, which is her birth name.
3. I Don't Do Drugs
Album: Planet Her
Released: 2021
"I Don't Do Drugs" proves that addiction comes in many forms and that becoming addicted to another person is a definite possibility. "Needed a fix of you, not just one kiss from you. I needed more" from the pre-chorus captures the theme of this song beautifully in just that line.
Ariana Grande joined Doja Cat for this track off Doja Cat's Planet Her album.
4. Like That
Album: Hot Pink
Released: 2019
When you are in a relationship, there is a certain way you may prefer your partner to act and treat you overall. Doja Cat, with help of Gucci Mane singing alongside her, expresses what she wants from her partner. "And he takes me out dinin' on nothin' but the best. He got off-white on right, damn, he can dress" shows exactly what she wants.
"Like That" reached platinum status in the United States and Brazil. In the UK, Australia, and Poland it reached gold.
5. Streets
Album: Hot Pink
Released: 2019
Love isn't easy and can be traumatic. It can also involve break-ups and jealousy. In "Streets" we hear about a break-up from Doja Cat's POV. Later on in the song, it's discovered that the relationship is being given a second chance.
"And it's hard to keep my cool when other bitches tryna get with my dude and when other chickens tryna get in my coop. "Cause you're one in a million. There ain't no man like you" are lyrics that prove jealousy can be a powerful motivator.
This track from her Hot Pink album topped many charts, even going as far as to reach the top 3 on the US Rolling Stones Top 100.
6. Morning Light
Album: Amala
Released: 2018
The concept of loving someone but feeling like you are holding them back is a concept as old as time. In the chorus, Doja Cat sings "Don't wanna waste your time. Go 'head and live your life. I could be yours tonight", which is a clear indication of how much she cares for her lover, but wants him to have a good life.
"Morning Light" comes in at track 7 on Doja Cat's debut album Amala, which is her birth name.
7. Doctor
Album: Soundcloud Single
Released: 2018
"Doctor" by Doja Cat is a tongue-in-cheek song playing on the doctor profession. Throughout the song, Doja asks her lover AKA her doctor to take her temperature before lamenting how she's so sick and in love. It's a fun track that never takes itself too seriously.
The track was never released as an official single but was released to Doja Cat's Soundcloud in 2018.
8. You Right
Album: Planet Her
Released: 2021
Sometimes, with love, you don't end up with the right person, which makes it quite a complicated situation. Straight from the pre-chorus, Doja Cat explains just how complicated her situation is. She might have someone, but there is another person seemingly always on her mind.
"You Right" was an instant success for critics and music listeners alike. In the US it went platinum two times over.
9. Crush
Album: Soundcloud Single
Released: 2018
The aptly named Crush focuses on the more physical side of love rather than the romantic side. "Boy, I got a crush on you-ooh. It ain't much, I just wanna touch. I don't want no love from you-ooh" are the lyrics that certainly get her point across.
Doja Cat's "Crush" was never released on an album and has just been released as a single on Soundcloud at this point.
10. Uwu
Album: Soundcloud Single
Released: 2019
The term Uwu is an internet term that describes feeling affectionate towards someone. Doja Cat capitalizes on Internet culture with a song that Gen-Z is especially able to relate to. It expresses love that is more based on physical attraction, which is a completely valid way to express affection and Doja Cat isn't afraid to show this.
This song never was used as an official single but is available on Doja Cat's Soundcloud.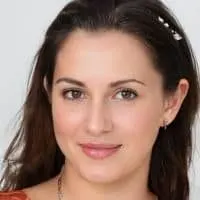 Alexandra loves playing the piano and guitar. She has always been a music lover, but it wasn't until she was in high school that she realized how much she loved to play. It allowed her to express herself without having to be verbally expressive, which is something she found very empowering.