The rap or hip-hop genre is a genre of music that originated in NYC in the 1970s. Today it is considered to be one of the most popular genres of music and also has many subgenres. One subgenre is gangsta rap or hood rap.
This subgenre of hip-hop can be on the heavy side and cover difficult topics, but it can also cover most classic topics such as love. No subject is off-limits when it comes to creativity.
In this article, we tracked down the 10 best hood love songs in this subgenre of hip-hop.
1. Do For Love by 2Pac
Album: R U Still Down? (Remember Me)
Released: 1994
The number one spot on this list greatly showcases how complicated love can be. In this 2Pac hit, he raps about the beginning stages of a relationship and it evolves. Even though they almost get back together, they ultimately stay apart.
This song went on to be certified gold by the RIAA in the United States and silver in the United Kingdom.
2. Special by Nate Dogg Feat. The Game
Album: The Documentary
Released: 2004
The focus of this song has it bad for the girl he is feeling for. In the chorus, he raps "Girl I'll do anything to make you feel special. Man, it's easy to see you're special to me. Whether we lovers or friends, we'll always be". This proves he has fallen hard.
"Special" was originally from Nate Dogg, who has since passed away. It's a rare song about love.
3. Sunshine by Lil Flip Feat. Lea Quezada
Album: U Gotta Feel Me
Released: 2004
Here we have a song that features dual point-of-views. They lament about their complicated feelings for each other, drifting between wanting to be together and not wanting to be around each other at all.
The ending outro says it best: "We don't have to be in love". It's a song that proves love takes many forms more than the traditional way we think about it.
"Sunshine" topped many charts, making it to 20 on the US Billboard Hot 100 in the year 2004.
4. Passin' Me By by The Pharcyde
Album: Bizarre Ride II the Pharcyde
Released: 1993
"Pass' Me By" tackles the subject of unrequited love and how sometimes no matter how hard you want it to happen, it just won't. Lyrics like "When I dream of fairy tales, I think of me and Shelly" and "Brothers tell me that I should quit chasin' and look for something better" show this message clearly.
It reached the number one spot on the US Hot Rap Songs as well as number 28 on the US Hot R&B/Hip-Hop Songs.
5. Studio by Schoolboy Q feat. BJ the Chicago Kid
Album: Oxymoron
Released: 2014
In this hit by Schoolboy Q, a guy is just trying to get back to his girl but work keeps getting in the way. He can't tear himself away from the studio because it's going so well… no matter how much he wants to. It's a straightforward song about longing.
"Studio" was nominated for a BET award in 2014 and a Grammy award in 2015.
6. Teenage Love by Slick Rick
Album: The Great Adventures of Slick Rick
Released: 1988
One of the most memorable loves in a person's life is their first love. Slick Rick goes on and on about how he doesn't want to be hurt again by this teenage love. Despite this, it doesn't change his feelings about the girl because love is a fickle thing.
In the year it was released, "Teenage Love" made it to 16 on the US Billboard Hot Black Singles and number 8 on the US Billboard Hot Rap Singles.
7. Lovin' by PnB Rock feat. A Boogie Wit da Hoodie
Album: Catch These Vibes
Released: 2017
"Lovin'" by PnB Rock is about the artist's intense feelings for his current relationship. Lyrics such as "Shawty, you have been on my mind for so long" and "That I ain't gone waste my time now that we're alone" showcase the intense passion he has towards this girl.
This track is off PnB Rock's debut album Catch These Vibes, which reached number 7 on the US Billboard Top R&B/Hip-Hop Albums. It's a great song that covers all the aspects of love, the physical and the emotional side.
8. Unjudge Me by Calboy Feat. Moneybagg Yo
Album: Wildboy
Released: 2019
Calboy wants to be with this girl but he doesn't think he's at a point in his life where he can be. Then he tells her "Don't say you love me" and "This shit gets so ugly, so I grip this nine, don't lose your mind." Sometimes, love can be toxic.
"Unjudge Me" is off Calboy's debut album, WildBoy which was certified gold.
9. Post To Be by Lil Tjay ft. Rileyy Lanez
Album: True 2 Myself
Released: 2019
"Post to Be" tells a tale as old as time: the one you love cheating with someone close to you. "How you get with someone so close to me. Messed me up emotionally, this ain't hot its 'sposed to be" are lyrics that express Lil Tjay's suffering throughout the song.
It came at track number five on Lil Tjay's debut album, which was certified platinum 2 times over in the United States.
10. Someone Else by Private Zero
Album: Someone Else
Released: 2021
Last but not least on the list is another song about a love that is lost. Private Zero is in love with this girl who has moved on with someone else. He regrets it and expresses it from the very first verse.
"Someone Else" is considered to be a viral hit and is the single that pushed Private Zero to mainstream success.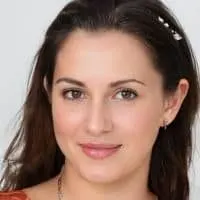 Alexandra loves playing the piano and guitar. She has always been a music lover, but it wasn't until she was in high school that she realized how much she loved to play. It allowed her to express herself without having to be verbally expressive, which is something she found very empowering.