Country music is a genre that is not for everyone, people either love it or hate it. Most of it has a similar sound to it and a lot of it has a bit of a sad tone to it. There are often references to leaving your home and loved ones or longing back to the country.
In this case, we are looking at the 10 most badass country songs. These songs kick things up a notch and showcase the more rebellious side of country music. This is also sometimes referred to as outlaw country music.
So without further ado, here is my list of the most badass country songs of all time!
1. Cocaine Blues – Johnny Cash
Album: At Folsom Prison
Released: 1968
When it comes to badass country songs, Johnny Cash is the name that immediately comes to mind. Most of the music that this legendary musician has done can be classified as some of the most badass country music that we have.
The recording from the above-linked YouTube video was actually performed live at Folsom State Prison. That in itself is already pretty badass.
"Cocaine Blues" was originally written by Troy Junius Arnall as a Western swing song and was first recorded in 1947. Since then it has been recorded by many other artists, but the Johnny Cash version is as good as it gets.
2. God's Country – Blake Shelton
Album: Fully Loaded: God's Country
Released: 2019
Blake Shelton is another country musician who has delivered some of the most badass country songs to date. He started his musical career with his 2001 debut single. From there he has released some of the best music that the modern country genre has ever seen.
"God's Country" is the perfect example of what Blake Shelton has to offer. The song is pure power, pure passion, pure badass.
With over 200 million YouTube views, it is also one of the most popular songs on this list.
3. The Eagle – Waylon Jennings
Album: The Eagle
Released: 1991
"The Eagle" is rated by many people to be one of the most badass country songs in history. I undoubtedly agree with this. Along with the badass lyrics, the song combines powerful guitar riffs with a strong rhythm.
In the lyrics, it speaks about the majestic eagle and how it can soar above all the little things. In the same way, Waylon Jennings, urges us to pursue a life of freedom that does not conform to society's expectations. This is a true rebellion against the system that just wants people to fit in.
4. Long Haired Country Boy – Charlie Daniels
Album: Fire on the Mountain
Released: 1974
"Long Haired Country Boy" is a beautiful example of how country music can help people to be themselves without having the judgement of others get in their way.
The song is sung in a gentle manner, which doesn't make it jump out as being badass. But if you look at the lyrics, you will find quite the rebel and a badass. It talks about not needing anything from anyone and if people cannot be happy with you, they can leave you alone.
5. Red Headed Stranger – Willie Nelson
Album: Red Headed Stranger
Released: 1975
Willie Nelson is another name that cannot be left out of badass country. The legendary artist started in 1956 and he is still active to this day.
"Red Headed Stranger" is not a Willie Nelson original, it was written by Edith Lindeman and Carl Stutz in the early 1950s, but it gave inspiration to Nelson's album by the same name, Red Headed Stranger.
Not only is Willie Nelson a country music legend, he is one of the pioneers of the outlaw country music sub-genre that gained popularity during the 1960s. This was the same time that the hippie counterculture was at its peak. Not only did rock music kick against the status quo, but country music also saw its own rebellious movement.
6. Take This Job and Shove It – Johnny Paycheck
Album: Take This Job And Shove It
Released: 1977
The title of this Johnny Paycheck song says it all. I don't know what is more badass than standing up for yourself and in the song's context, it is all about walking away from a job that only takes and gives nothing in return. This is even more appropriate today as we see corporate jobs around the world sucking their employees dry to the point where they have no will left in life.
7. Ol' Red – Blake Shelton
Album: Blake Shelton
Released: 2002
Originally written by James "Bo" Bohon, Don Goodman, and Mark Sherrill, this track is a pretty badass composition. Blake Shelton also brings it to life in a powerful way.
8. Outlaw Women – Hank Williams Jr
Album: Whiskey Bent and Hell Bound
Released: 1979
As I mentioned above, badass country and outlaw country are synonymous categories. In "Outlaw Women", the singer praises the women who live life by their own rules and don't care to break a law or two.
9. Can I Get an Outlaw – Luke Combs
Album: Can I Get an Outlaw
Released: 2016
This track rips to the very heart of outlaw country music. It calls out all the "pretty boys" who are making country music that all sounds the same. In the track, Luke Combs is asking for another outlaw country musician to hold up the essence of what country music is – being badass.
10. Old Town Road – Lil Nas X ft. Billy Ray Cyrus
Album: 7
Released: 2018
"Old Town Road" is something completely different from most of the other songs on this list, but I felt it appropriate for it to be included here. The track is considered to be country rap, as it is a collaboration between rapper Lil Nas X and country singer Billy Ray Cyrus.
I love this song because it combines the old ways of country music and the Wild West, with the modern-day ways of rap and the culture that comes with those things. The music video also portrays this well as the horse-riding country boy rides into an African-American neighbourhood.
Overall, the song just has a really badass vibe to it.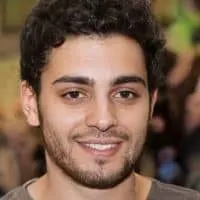 Justin is an audio engineer with years of experience in the field. He has been creating and playing music his entire life, but he really found his passion for engineering when he was introduced to Logic Pro at age 10. Justin has spent countless hours perfecting his craft and now works as a freelance engineer out of Boston, MA.