There are songs about every subject imaginable. They can be about love, friendship, family, and even mental health. One mental health concept people might write about is something known as dissociation. When a person experiences dissociation, they are feeling disconnected from not only the world but also themselves. It feels like a detachment from reality.
In this article, we've narrowed down the top ten songs that best show the phenomenon of dissociation.
1. Dissociation by Pleasure Symbols
Album: Closer and Closer Apart
Released: 2019
Our number one spot belongs to "Dissociation" by Pleasure Symbols expresses the concept of dissociation with just a few lyrics, but sometimes that is all you need. "A feeling of madness, a fading out. And it clings to me like the sweat of a fever, like the desire of dreams" are lines that greatly capture this feeling.
Pleasure Symbols are a three-member punk band that is based in Melbourne, Australia. They might not be the most well-known band on this list, but their song hits home for many experiencing dissociation.
2. Alice by Lady Gaga
Album: Chromatica
Released: 2020
Lady Gaga is no stranger to covering tough subjects. This track from her Chromatica album has some ties to the classic Alice in Wonderland story. One big theme of this book by Lewis Carrol is dissociation and the aptly named song "Alice" makes it clear this is where Gaga got her inspiration from.
"Alice" made it to number 7 on Billboard's Dance/electronic songs chart and 29 on the UK Singles Chart. Overall, it impressed critics and was well-received.
3. Myth by Beach House
Album: Bloom
Released: 2012
The meaning of a myth is to explain something usually with supernatural elements. It's partially based on a mixture of reality and fiction. This can tie into dissociation because you are disconnected from yourself and reality, feeling as if the world isn't real.
Beach House does a great job of showing dissociation in their song "Myth". "If you build yourself a myth, you'd just know what to give. What comes after this momentary bliss?" is a great example of how you don't know where reality starts or ends.
This song comes off the Baltimore Duo's 2012 album titled Bloom. It was ultimately certified gold in the United States after selling more than 500,000 copies.
4. Street Spirit by Radiohead
Album: The Bends
Released: 1995
"Street Spirit" by Radiohead is a heavy song meant to express that sometimes life and existence in general, can be utterly pointless. All the lyrics are heavy but verse two hits the hardest.
Lyrics like "This machine will not communicate. These thoughts and the strain I am under" and "Be a world child, form a circle. Before we all go under" captures this beautifully.
It was certified Silver in the United Kingdom, selling over 200,000 copies.
5. Dreaming by Black Dresses
Album: Wasteisolation
Released: 2018
Black Dresses doesn't hold back with this gut-wrenching track about a physiological condition not everyone can understand. "Sometimes I think I'm dreaming. Sometimes I think that I'm dead. Sometimes I think that I'm dreaming in your head. In your head" is the repeated chorus best showing this sentiment.
"Dreaming" came off the Wasteisolation album, which was number 16 on Noisey's list of The 100 Best Albums of 2018 and number 25 on Steregum's list of The Best Albums of 2018 So Far.
6. Comfortably Numb by Pink Floyd
Album: The Wall
Released: 1979
One of the oldest but still amazing songs on this list belongs to "Comfortably Numb" by Pink Floyd. In pre-chorus 2, the lyrics dive straight into a common feeling of those with dissociation. "There is no pain, you are receding" along with "Your lips move, but I can't hear what you're saying" painfully showcasing being out of touch with reality.
The song went on to become certified platinum in Italy and the United Kingdom. In Denmark, it reached gold status.
7. Several Girls Galore by My Bloody Valentine
Album: Isn't Anything
Released: 1988
The song is said to be about a woman who suffers from mental illness. From the first verse, you get the person's struggle as she laments that "I'm never quite there at all".
"Several Girls Galore" is from the Isn't Anything album, which went on to reach number one on the UK Independent Charts.
8. How to Disappear Completely by Radiohead
Album: Kid A
Released: 2000
This song has a straightforward name and message from the very first verse to the final chorus. According to one of the members, this song represents the feeling of floating through the city while feeling like a ghost. If there was ever an allegory for dissociation, this is it.
"How to Disappear Completely" was voted as one of the top ten best Radiohead songs by actual Rolling Stone readers.
9. Walking Blind by Aidan Hawken Ft. Carina Round
Album: Walking Blind
Released: 2013
Reality can be difficult to face, especially when you feel like you aren't connected at all. In "Walking Blind" by Aidan Hawken, he sings "We can just keep walking blind" several times over. Sometimes, ignorance is bliss.
This track was even featured in a season 2 episode of Major Crimes which airs on TNT.
10. Space Song by Beach House
Album: Depression Cherry
Released: 2015
Beach House once again makes it onto the list with "Space Song" from their fifth studio album, Depression Cherry. This pop song has a dreamy tone, showing that dissociation can take on many forms. It's full of impactful lyrics, but it's repeated chorus of "fall back into place" over thirteen times truly hits home.
This song was certified silver in the UK and platinum twice over in the United States. It is considered to be a 'sleeper hit'.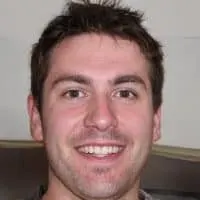 Alex is a man of many talents. He's been playing music since he was young, and has been the main content writer at Tone Start for the past few years. Alex loves to play around with different styles of music and enjoys listening to anything from country to classical.