We all know the pain of lost love or losing a dear connection. One of the best ways to translate that feeling into recovery and acceptance is through music, and many artists and genres tackle it deftly. Through these songs, we can move on from hard times in our lives and become stronger people.
While the loss of love is a common topic across many musical styles, one of the less discussed themes is that of missed connections. These can be based on relationships, but also friendship and even lost opportunities.
So without further ado, here is my list of the best songs about missed connections.
1. Missed The Boat – Modest Mouse
Album: We Were Dead Before The Ship Even Sank
Released: 2007
To start this list of the 10 best songs about missed connections, it would be a sin to leave Modest Mouse out of the question. This American rock band is known for its introspective and reflective lyrics about life and love, and "Missed The Boat" is no exception.
This instrumentally cheery acoustic track discusses how we can miss out on opportunities in life by focusing too much on the past or looking too much into the future. It's a nice, upbeat reminder to ground ourselves and live for today.
2. A Day Late – Anberlin
Album: Never Take Friendship Personal
Released: 2005
One of the most commonly reflected missed opportunities in life is that of a love that could have been special but didn't quite make it. Anberlin discusses this problem beautifully in their powerful song "A Day Late" from their iconic record Never Take Friendship Personal.
"A Day Late" reflects on two lovers who have since left each other and formed new relationships, but still love each other. Instead of focusing on their love and working it out, the relationship crumbled, leaving them to reflect on what could have been.
3. You Are Invited – Dismemberment Plan
Album: Emergency & I
Released: 1999
This simplistic electronic beat from Dismemberment Plan seems to be a cry of support to all the introverts out there. The equally simplistic guitar chimes that carry through the track make this an interesting track overall despite its minimalism.
"You Are Invited" reflects on social situations that the protagonist typically rejects, but when he receives a random invitation one day, he decides to go.
4. Where Would We Be Now – Good Charlotte
Album: Good Morning Revival
Released: 2007
Good Charlotte experienced extreme popularity throughout the early days of their career. Since 1996, their greatest hits "The Anthem" and "Lifestyle Of The Rich & Famous" have become punk rock classics, but there are other golden offerings hidden in their discography.
"Where Would We Be Now" is a heartfelt exploration of two people who are in love with each other, but one of them is already in a relationship. As a result, they do not act on their love and are left to always wonder what could have been.
5. We Used To Be Friends – The Dandy Warhols
Album: Welcome To The Monkey House
Released: 2003
Coming up next on our list is a band who are immensely popular, yet at the same still remains somewhat in the musical underground. The Dandy Warhols are a peculiar alternative rock band from Portland, Oregon, and have been consistently released since 1994.
The fun rock stomp of "We Used To Be Friends" explores a broken-down relationship between two people (lovers or not, it is not entirely clear). It seems the relationship ended for stupid reasons, but neither party acted to repair it.
6. Martha – Tom Waits
Album: Closing Time
Released: 1973
In the world of music, there are few minds which are as varied, peculiar, and brilliant as Tom Waits. This iconic American artist has released a plethora of records and tracks over his extensive career, from soulful lounge offerings to the peculiarly jazzy "Step Right Up".
In "Martha", however, Tom Waits opens up significantly with an incredibly touching song of an elderly man, Tom Frost, reconnecting with an old flame, Martha. It's simple, beautiful, and enough to bring a tear to your eye.
7. When The Party's Over – Billie Eilish
Album: When We All Fall Asleep, Where Do We Go?
Released: 2019
Billie Eilish has made shockwaves all across the music industry since her 2017 debut Don't Smile At Me. Since then, she has evolved significantly as an artist with her 2019 record When We All Fall Asleep, Where Do We Go? becoming an overnight worldwide hit.
"When The Party's Over" explores a toxic relationship that Eilish is leaving, which begs the question: how would things have turned out if the other person wasn't toxic, or if she left sooner?
8. Nothing Compares 2U – Sinead O'Connor
Album: I Do Not Want What I Haven't Got
Released: 1990
The late, great Sinead O'Connor was an incredible and sadly misunderstood artist. Her iconic music was often overshadowed by the media labelling her in a negative light, yet still she carried on being herself and performing her music to the masses until her unfortunate passing in 2023.
"Nothing Compares 2 U" is O'Connor's magnum opus that became a staple song choice for the romantics of the world.
9. Outbound Train – Ryan Adams
Album: Prisoner
Released: 2017
Sometimes, in order to get over hardship in our lives, a relatable and simple song is enough to lift our spirits. Thankfully, Ryan Adams is the master of this style of music, with memorable riffs and singalong choruses throughout his discography.
Ryan Adams exposes his soul in "Outbound Train" as he reflects on a relationship that could have been the best of his life, had it not ended.
10. Tears Dry On Their Own – Amy Winehouse
Album: Back To Black
Released: 2006
To finish this list on songs about missed connections is one of the queens of soulful music, the late Amy Winehouse. Her unique voice and authentic musical expression will be remembered for all time, and many people continue to mourn her to this day.
"Tears Dry On Their Own" is a powerful and painful reflection on a relationship turned sour, and an exploration of what could have been.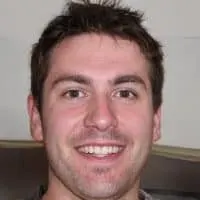 Alex is a man of many talents. He's been playing music since he was young, and has been the main content writer at Tone Start for the past few years. Alex loves to play around with different styles of music and enjoys listening to anything from country to classical.