If you're the type who will only sing karaoke after a few drinks, then this list is perfect for you. From funny topics to songs that elicit laughs as you try to sing them, each song has been carefully selected to ensure everyone has a good time.
Give these songs a try next time you visit a karaoke bar, and have the crowd singing, dancing, or even laughing along.
So without further ado, here is my list of the 10 funniest karaoke songs of all time!
1. Living Next Door to Alice by Smokie
"Living Next Door to Alice" by old-timer Smokie had me in stitches as a child, mostly for the song's famous line that I dare not repeat here. In what starts as a song describing the girl next door, it quickly turns into a barrel of laughs as the song changes tone.
Smokie's hit "Living Next Door to Alice" was released in 1976 on the album Midnight Cafe and takes up the first spot on our funniest karaoke song list. Give it a listen and try to hold in your laugh when it gets to "that" part of the song.
2. Baby Got Back by Sir Mix-A-Lot
Do you like big butts? Do you think you can rap or fancy yourself a bit of a rapper? Many have tried (and failed) to cover this iconic song at karaoke bars worldwide. Released by rapper Sir Mix-A-Lot in 1992, "Baby Got Back" is undoubtedly one of the funniest songs you can possibly perform at karaoke.
Try to stifle your laugh as you make your way through these hilarious lyrics, and get the crowd jumping up onto their feet and singing along when you choose "Baby Got Back" for your next karaoke performance.
3. Bohemian Rhapsody by Queen
"Bohemian Rhapsody" is quite possibly one of the most well-known songs in the world, but have you ever heard it sung by a slightly intoxicated person at a karaoke bar? Sit back and relax as you watch someone try to hit the high notes and cover all the falsettos in this 1975 song by Queen.
While the song's lyrics are not funny, hearing someone (or yourself) try to sing it correctly can result in some hilarity. "Bohemian Rhapsody" takes up the number three spot on our list of the funny karaoke songs.
4. My Ding-A-Ling by Chuck Berry
Chuck Berry certainly knew how to entertain the audience with his song "My Ding-A-Ling," and now you can too when you choose this song at the karaoke bar. Released in 1972, "My Ding-A-Ling" is a hilarious song that leaves little doubt about what he is singing about.
Have your fellow karaoke lovers in stitches when you choose to perform this song. With a great tune and super catchy lyrics, you will have everyone singing along in no time. You can sing it in the shower if you're too shy to sing it in public.
5. I'm Too Sexy by Right Said Fred
"I'm too Sexy" must be one of the corniest songs ever! Released in 1992 by American singer Right Said Fred, the song features rather questionable lyrics that everyone seems to know.
If you aim to make people laugh, choose "I'm Too Sexy" for your karaoke song and have the audience singing along or begging you to stop. You can add this to your funniest karaoke song playlist and enjoy it in the car or in the shower on your morning commute.
6. Ice Ice Baby by Vanilla Ice
If you've ever tried to sing every single word of "Ice Ice Baby" correctly, you will know that it is no easy feat. Try as you may, you will never quite perform it quite as well as Vanilla Ice does.
Recorded in 1990 for the album To The Extreme, "Ice Ice Baby" is a great karaoke song that will have even the most conservative people in the audience trying to sing along. This cheesy song comes in at number six on our list and is the best song for your karaoke performance, especially after a few drinks.
7. Y.M.C.A. by The Village People
One way to get everyone on the dance floor at any party is to play "Y.M.C.A." by The Village People. Recorded in 1978, the song is still popular today and is great for just about any event, including a karaoke party.
I am quite sure you know the words, so why not try this song on for size and get the audience singing along when you perform it at any karaoke party? Dress as one of the band members for extra points, and most importantly, have fun!
8. Barbie Girl by Aqua
I am not sure why this song is so popular, but 90s kids will agree that it was one of the best songs of that time. Great for duets, "Barbie Girl" was recorded by Aqua in 1997 and remains one of those iconic songs to which everyone knows the words.
Tackle this as a duet with a friend, and give it your all when you choose "Barbie Girl" for your funniest karaoke songs list.
9. Girls Just Wanna Have Fun by Cyndi Lauper
Cyndi Lauper is the epitome of the 80s and became a poster girl for rebellious teens worldwide with her incredible vocal talents and funky outfits. Recorded in 1983 for the album She's So Unusual, "Girls Just Wanna Have Fun" is one of the best songs this singer has ever released.
Be like Cyndi Lauper and have some fun when you sing "Girls Just Wanna Have Fun" at a karaoke bar, in the privacy of your shower, or at any party. This song will surely have the audience singing and dancing along as you belt out the lyrics to "Girls Just Wanna Have Fun."
10. Tubthumping by Chumbawamba
"Tubthumping" is a karaoke favorite often featured on most annoying song lists. Originally sung by Chumbawamba, the song is synonymous with drinking and having a good time, and that is exactly what you will have if you choose to sing this song at karaoke.
Released in 1997 on the album Tubthumber, the song has some questionable lyrics but is nonetheless a great addition to any party. Leave your inhibitions and reservations about singing at the door as you sing "Tubthumping" on stage in front of a very grateful audience.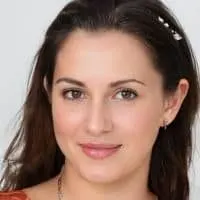 Alexandra loves playing the piano and guitar. She has always been a music lover, but it wasn't until she was in high school that she realized how much she loved to play. It allowed her to express herself without having to be verbally expressive, which is something she found very empowering.