Share on facebook
Share
Share on twitter
Tweet
Share on pinterest
Pin
Meme songs are those that have sparked a viral reaction to them in the form of a meme or gif. Often funny, the songs generally have a good beat to them and become popular fast.
While some of these may not be as funny as others, they have all been used to make memes and in other forms of viral reactions on social media platforms like Facebook, TikTok, and more.
So without further ado, here is my list of the funniest meme songs of all time!
1. September – Earth, Wind & Fire
Released in 1978 on the album September, this is undoubtedly one of the more popular songs by Earth, Wind & Fire. With a super catchy tune and a bit of a romantic element, the song is about finding love and the emotions that go with it.
"September" is the perfect song for any event and will have you and your guests singing along in no time. But beware, it is catchy and could be stuck in your head for days!
2. Take On Me – A-ha
The best party song of the late 80s, "Take on Me," is one of those songs that makes you want to jump up and dance. It has a great beat and even better lyrics. With its old-timey way of asking someone to give them a chance, the band released "Take On Me" in 1985.
While a few bands have covered the song since its release, no one can compare to A-Ha and the unique sound that makes the song a success. "Take On Me" was featured on the band's album Hunting High and Low.
3. Bring Me to Life – Evanescence
Not really funny or considered to be a meme, "Bring Me to Life" makes it onto our list of the funniest meme songs purely for its popularity. It was released in 2003 and featured on Evanescence's album Fallen.
The song has a deeper meaning than any other on our list and is about how love healed singer Amy Lee after a particularly bad and abusive relationship. Fans around the world rushed out to buy the album, and the band had many years of success with the album.
One fan describes the band and the song perfectly: "Many songs come and go, but this one is a timeless relic." What do you think?
4. All-Star – Smash Mouth
Ask anyone where they first heard the song "All-Star" by Smash Mouth, and they will most likely answer that they heard it on the soundtrack for the movie Shrek. But, true fans will know that it was released years before, in 1999, in fact, and has since been featured in many movies and T.V. shows.
Featured on the album Astro Lounge, the song peaked at number four on the Billboard Hot 100 list shortly after its release and is still a classic enjoyed by many today.
Many have compared "All-Star" to a bottle of wine, saying that the older it gets, the better it sounds. Do you agree? Give it a listen and decide for yourself if this song truly belongs on the list of the funniest meme songs.
5. The Fox (What Does the Fox Say?) – Ylvis
I don't even know how to begin describing this nonsensical song that has become extremely popular in recent years. Released in 2013 by Ylvis, the song became a favorite for kids and adults alike with its catchy lyrics and funny dance moves.
When questioned about the meaning behind the song, the band simply replied that they had a genuine wonder of what a fox says and what it would say if it could talk.
Good answer! Play this one at your next house party or family barbecue, and you are guaranteed to get bums off of seats and dancing in no time.
6. Gangnam Style – PSY
Love it or hate it, you cannot deny the popularity of "Gangnam Style." Released in 2012, it became the first video to reach 1 billion views on Youtube.
Singer Psy became an instant hit not only in his home country but in every single country around the world, dancing along to the popular track. The song is in Korean and refers to the lifestyle of those living in the Gangnam district in Seoul, where the singer is from.
Still a classic played at many events, and this is one song that is sure to get everyone in a happy mood as they try to mimic the dance moves from the video. Can you do the Gangnam style?
7. Turn Down for What – D.J. Snake and Lil Jon
New music brings with it new slang and terms that we "millenials" need to learn. One popular term used by the young'uns of today is "turnt," which describes feeling great at a party, something with the help of alcohol or other drugs like weed.
"Turn Down For What," released in 2013 by Dj Snake and Lil Jon, is a reply to being "turnt" and having to tone down their behavior. In basic English, why stop when they are having fun?
With a rather provocative video to accompany the song, it has inspired a host of memes and viral videos. Add this to your summer playlist and let your inhibitions go.
8. Africa – Toto
Have you had the extreme good fortune of the opportunity visiting Africa and experiencing all that the continent has to offer? If you have answered yes, you will know exactly why Toto released their hit song "Africa" in 1982. Taken off their album Toto IV, the song is still a favorite today and features in commercials around the world.
The inspiration for the song came from a documentary that lead singer Bobby Kimball watched late one night about Africa and spurred him to write the track to highlight his love and awe for the continent.
9. Photograph – Nickelback
A great song about forgotten memories, "Photograph" is one of the most popular songs released by Canadian band Nickelback. Love them or hate them, you cannot deny that their music tells a tale and that "Photograph" has you thinking back to your childhood.
Released in 2005 and taken from the band's album All the Right Reasons, "Photograph" deserves a spot on our list of the funniest meme songs.
10. Never Gonna Give You Up – Rick Astley
Finally, the creator of the "Rick Roll" and the legend behind many memes, Rick Astley has released a number of hits that continue to be popular today thanks to the popular app TikTok.
"Never Gonna Give You Up" is just one of the hit maker's songs that are used in viral videos today and was initially released in 1987.
Listing the things he would never do in a relationship, Astley found fame and fortune with this song with its extremely catchy lyrics and even better dance moves straight from the 80s. Add this to your playlist, and as they used to say, "Pump up the jam."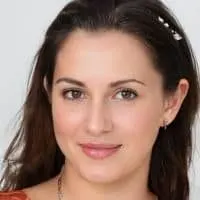 Alexandra loves playing the piano and guitar. She has always been a music lover, but it wasn't until she was in high school that she realized how much she loved to play. It allowed her to express herself without having to be verbally expressive, which is something she found very empowering.