Share on facebook
Share
Share on twitter
Tweet
Share on pinterest
Pin
You can't call yourself a true musician until you check these out…
Keep scrolling to see our list of the funniest music memes that I am sure any musician will be able to relate to. Let me know what you think about these hilarious music memes in the comments section below.
Enjoy!
You're Under A Rest!
When You're Riding In Your Friends Car
When You Get a Songs Stuck in Your Head but It's Actually a Good Songs and You Like It
When the Examiner Is Out to Get You
When Teenagers Say 90's Music is for Old People
When Somebody Messes With Your Amp Settings
We Will Rock You!
We All Know That One Person
Waiting for the Part You Know to Start
Spotify Is Confused
That's a Win
The Music Just Sounds Good
The Only Reason to Play Bass
They Don't Write Songs Like They Used To
This Hits Close to Home
This Will Not End Well
Trying To Explain The Origin Of A Song
Video Game Music Is Underrated
Sorry I Don't Listen To Mainstream Music
Some People Just Don't Get It
Scary
Sacrifices of a Musician
Right in the Feels
Rest In Peace
Rediscovering Songs You Used To Love
Poor Mozart
Life of a Pianist
Metal Song Lyrics Can Be Deep
Metallica Fans
Music Helps Me Concentrate
Nothing Beats Minecraft Music
Nothing but Treble
Old-school Music for Life
People Who Play Music Out Loud
Please No Paganini
Let's Not
Joey Knows
Instruments of a Band
If You Know You Know
He Gets It
Harry Potter Choir
Great Musician… Bad Grades
Good Music Is Good Music
Flat Earthers
Advantages of Being a Guitarist
Don't Be This Person
Every Minecrafter
Every Music Teacher
Finally Some Good Music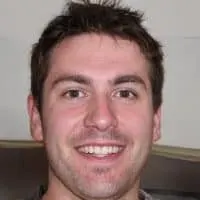 Alex is a man of many talents. He's been playing music since he was young, and has been the main content writer at Tone Start for the past few years. Alex loves to play around with different styles of music and enjoys listening to anything from country to classical.