Share on facebook
Share
Share on twitter
Tweet
Share on pinterest
Pin
The Grateful Dead is an American rock band that formed in 1995. They're not the most popular band out there, especially amongst younger generations, but they've produced some smash hits that have gone almost entirely unnoticed.
While they're a rock band, Grateful Dead has some beautiful love songs in their discography, and in this article, I want to take a look at some of my favorite Grateful Dead love songs.
Let's get to it!
1. They Love Each Other
Released in 1973, "They Love Each Other" is the epitome of a love song. It's got an upbeat tempo, joyous chord progression, powerful vocals, and a simple message – being in love is fun! It features the signature Grateful Dead sound – slightly detuned vocals, a simple chord progression, and prominent guitar licks.
The bassline is as groovy as they come and really makes you want to get up and dance. The vocals are raw and powerful and express the talent that the Grateful Dead possessed in the prime of their career.
2. Looks Like Rain
"Looks Like Rain" was released in 1981 and is an excellent demonstration of how the Grateful Dead's sound began to mature. With resonant vocals, simple verses, and light instrumentation, this track is a passionate ballad of love dedicated to nobody in particular.
For fans of rock that borders on the psychedelic, "Look Like Rain" is a delightful sonic experience. The chorus is wonderfully catchy, and you'll find yourself humming it for days to come after you've listened to this number.
3. Two Souls in Communion
Can you name a more poetic song title? "Two Souls In Communion" is one of my favorite Grateful Dead love songs because it merges classic 70s rock and roll with country and blues elements to create a powerful, melancholic ballad that tugs at the heartstrings.
If you've ever been in love, you'll relate strongly to this song. Its slow tempo makes it the perfect song to waltz to with your significant other while you soak in the simple, powerful lyrics sung in a soulful, bluesy register.
4. Jack-a-Roe
"Jack-a-Roe" is another of my favorite Grateful Dead love songs and makes for a pleasurable listening experience. It's got a groovy feel to it that invites you to get up and dance like nobody's watching, with haunting, psychedelic vocals that pair perfectly with the funky, simple chord progression.
The syncopation in the guitar makes this a real toe-tapper, and the melody is easy to sing – and trust me, you're going to want to sing along to this number. It's a shame that this wasn't one of Grateful Dead's more popular tracks.
5. Standing On The Moon
Slowing back down a bit, "Standing On The Moon" is a power-rock ballad that features haunting vocals, a simple chord progression, and instrumentation that is undeniably 70s. It features a gospel-like keyboard that sits perfectly underneath the rest of the music.
In "Standing On The Moon," the band sings about what it feels like to be left out of love and how taking a moment to step back can give you some more perspective on life. It's definitely one of my favorite Grateful Dead love songs, primarily because of how out-there it is!
6. It Must Have Been the Roses
"It Must Have Been the Roses" is another slow rock ballad that tugs at the heartstrings. It pairs psychedelic vocals with a gentle, lilting backing track that makes for a fantastic song to waltz to while the harmonies transport you to another world.
In fact, this track incorporates some country elements, with its prominent acoustic guitar and walking bass line very reminiscent of the country music of the 70s and 80s. Grateful Dead shows off their genre-defying prowess with this number.
7. If I Had the World to Give
There's a reason why "If I Had the World to Give" is one of the Grateful Dead's most famous love songs. It pairs a clever chord progression with simple lyrics and a remarkably satisfying melody that gets you swaying back and forth in your chair.
The slow tempo invites you to dance along while the electric guitar doubles the vocals at times to emphasize what's being sung. "If I Had the World to Give" is a simple number about wanting to give someone every part of yourself.
8. To Lay Me Down
"To Lay Me Down" is a less well-known Grateful Dead love song and is featured on the Live Albums Collection album – which, by the way, is an excellent buy for any Grateful Dead fan. The slow tempo gives a distinct melancholy feel to the song, while the wispy, featherweight vocals dance high above the rest of the music.
The piano and bass guitar take the forefront in this track, providing a nice cushion for the vocals while also allowing you to pay attention to the clever lyricism that Grateful Dead shows off in this track.
9. Help on the Way / Slipknot!
Here we have another popular Grateful Dead love song, which is unlike any of the other tracks on this list. "Help on the Way" features a funky, jazzy chord progression with a lively electric guitar featuring clean, beautiful vocals.
The tempo isn't super fast, but that's what I like about this song. It's perfect to put on during those long night drives where you're the only car on the road. Just try not to get lost in the music!
10. Don't Ease Me In
Last – but certainly not least – we have "Don't Ease Me In." This track shows off the clever harmonies that the Grateful Dead was known for.
And once again incorporates country elements with its acoustic guitar, simple chord progression, and even the slight Southern twang to the vocals.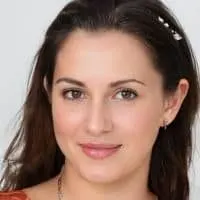 Alexandra loves playing the piano and guitar. She has always been a music lover, but it wasn't until she was in high school that she realized how much she loved to play. It allowed her to express herself without having to be verbally expressive, which is something she found very empowering.