Jay-Z made a massive name for himself in the early 2000s rap game. From his early days in the mid-90s to his superstar, super investor status today, his rap prowess has made him millions. His music sways from discussing the streets and their hardships to the intricacies of love. In this article, I'll be sharing Jay-Z's 10 best love songs.
I'm bending the rules a little in this list, as it just so happens that some of Jay-Z's best love songs are with his wife, the superstar musician Beyonce. It would be a sin to dismiss some of the songs they've created together, so some Beyonce songs (which feature Jay-Z) will be on this list.
Without further ado, here are the 10 best Jay-Z Love Songs!
1. I Just Wanna Love You
Album: The Dynasty: Roc La Familia
Released: 2000
Kicking off our list we have a plain and simple R&B hit that blew the airwaves at the turn of the millennium. "I Just Wanna Love You" is a no-nonsense track highlighting someone's desire to be with another, and having the money and status to do so.
In the track, Jay-Z raps about the lifestyle that he can give to his love, and Pharell Williams' feature only adds to the sexiness this track exudes.
2. Crazy In Love
Album: Dangerously In Love
Released: 2003
Here's the first entry on this list of Jay-Z love songs that includes Beyonce in the mix. This was released through the R&B queen herself, but features Jay-Z and acts as a beautiful milestone in their romantic journey.
This track is part of the reason both artists shot to stardom in the early 2000s. It's still a huge club hit to this day, and it's no wonder why. It has a carefree joy to it that's only matched by a raunchy beat and pumped atmosphere.
3. Song Cry
Album: The Blueprint
Released: 2001
Not all things are colored gold, and in "Song Cry", Jay-Z highlights that beautifully. In this heavily sampled number, Jay-Z turns it down a couple of notches and brings us a heartfelt ballad that's slow and quiet, opting to get straight to the point.
This track is about lamenting over a breakup that happened due to neglecting the relationship and not realizing what was there until it was too late. It acts as a reminder to appreciate what you have and show love whenever possible.
4. Bonnie And Clyde
Album: The Blueprint 2: The Blessing & The Curse
Released: 2002
Jay-Z and Beyonce's "Bonnie And Clyde" is based on the late Tupac's 1996 track of the same time. Where Tupac was referring to his gun in the track, Jay-Z and Beyonce refer to each other.
In "Bonnie And Clyde", Jay-Z and Beyonce proclaim that they are the modern equivalent of the iconic criminal duo. Norn to live and die together, it's a touching – albeit somewhat strange – demonstration of true and deep love.
5. Smile
Album: 4:44
Released: 2017
Featuring Gloria Carter, this track is bound to pull on the heartstrings. It also features a sample of Stevie Wonder's "Love's In Need Of Love Today".
This is an incredibly touching track that focuses on familial love. Gloria Carter – Jay-Z's mother – came out as a lesbian in recent years, and this song is dedicated to her acceptance from Jay-Z. Love comes in all forms, and all forms should be celebrated.
6. Drunk In Love
Album: Beyonce
Released: 2013
Here we have a much raunchier offering from Jay-Z and Beyonce that also happens to be one of the best songs they have created together. Its heavy string atmosphere and trap beat are an intoxicating mix alongside Beyonce's alluring vocals and only add to the feeling of desire this track exudes.
This would be a great song to play to that special someone.
7. I Know
Album: American Gangster
Released: 2007
If there's ever a song to demonstrate the complexities of rap lyrics, it's "I Know". This track is a confusing and curious concoction of double entendres that discuss both drugs and love in the same breath while being incredibly catchy all the same.
Pharell Williams features in this track, adding some signature beats and vocals to elevate this track to another level.
8. Everything Is Love
Album: Everything Is Love
Released: 2018
"Everything Is Love" is a beautiful piece of musicianship between Jay-Z and Beyonce as they join together to create a two-piece musical act, The Carters.
In the track itself and the music video, the couple seems to have bonded together exceptionally. Love is hard work, but love is also all around us and it just takes a shift in perspective to see the world in an entirely different, loving, light.
9. Glory
Album: Single
Released: 2012
Here we have a different type of love song from Jay-Z. "Glory" is Jay-Z's discussion of the unfortunate miscarriage Beyonce experienced before the birth of their firstborn, Blue Ivy. The rapper then goes on to display his elation and overwhelming pride when Blue Ivy came into the world after the couple suffered such hardship.
This track features Jay-Z and Beyonce's daughter, Blue Ivy, providing some vocals which add a significant parental feeling of love to the track.
10. Deja Vu
Album: B'Day
Released: 2006
Finishing off our list is another Beyonce classic that burst onto the charts in the mid-2000s. "Deja Vu" is a track about the nostalgia of a previous love and experiencing that joy again in someone or something else. The person is different, but that indescribable feeling of joy and thrill has returned.
I think this is one of the catchiest songs that Jay-Z has helped create, and it still stands strong today.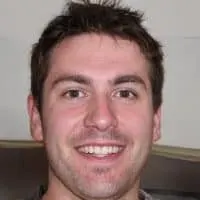 Alex is a man of many talents. He's been playing music since he was young, and has been the main content writer at Tone Start for the past few years. Alex loves to play around with different styles of music and enjoys listening to anything from country to classical.