A multi-faceted artist that has touched on a wide range of genres, Machine Gun Kelly has been making music for years and continues to improve on his craft. His music touches on a wide range of genres, ranging from rap, rock, pop, and more.
He also boasts an extremely loyal fan base that has stood by him through his development as a recording artist.
For this article, I'm going to focus on the 10 best Machine Gun Kelly love songs of all time that his fans can't get enough of!
1. Her Song
Album: EST 4 Life
Released: 2012
This song came out in an era in the artist's career when he was still working on proving himself in the industry. This isn't to say that he didn't have loyal fans at this time, but he was on a constant grind to show his skill set and adaptability.
"Her Song" is a nostalgic record at this point, and many of his fans would still know it word for word. The chorus is perfect for singing along to, and overall, the record is heavily melodic and comes with a sentimental and emotional tone.
2. Rehab
Album: Bloom
Released: 2017
Starting off with a blend of acoustic and electric guitar melodies, "Rehab" has touched the hearts of many listeners over the years. Due to the quality of the production, I feel this is one of the best Machine Gun Kelly love songs on this list.
The song comes with a long introduction and mainly focuses on calming melodies with very minimal percussion. It may not follow the direction of his heavier records, but it's evident that the main point of this track lies in the message.
3. Waste Love
Album: Hotel Diablo
Released: 2019
This song features a slow rocking instrumental that carries a melancholic tone and comes with supporting vocals from Madison Love. It shows many elements of a cinematic record that'll pull on your heartstrings alongside many catchy melodies that stay stuck in your head.
The instrumentation comes with a blend of rap and rock styles, which makes it an enticing record for a broad demographic of listeners. Overall, it shows the diversity that MGK is capable of, and he definitely knows how to pick solid featured artists.
4. Hangover Cure
Album: Tickets to My Downfall
Released: 2020
Taking influence from many rock and punk styles, past and present, "Hangover Cure" is a fun record that sheds light on many ups and downs of MGK's lifestyle. It starts with a pretty serene introduction but quickly picks up the pace and delivers a hard-hitting chorus.
The record was well received by his fan base, as many people appreciate the change of pace in the direction of his music. It's a multi-layered record as it shows signs of many different genres and is highly dynamic and relatively nostalgic from music styles many people love.
5. Bloody Valentine
Album: Tickets to My Downfall
Released: 2020
If you like clean guitar melodies over rolling percussion, "Bloody Valentine" has everything you're looking for. There's a lot of energy in the vocals, and it comes with a mix of frustration, love, and a sense of feeling lost.
There's a lot you can take from this record, as a lot of the message is relatable to everyday people. Delivering a pop-punk style, the record stands out to many listeners and is one of the best Machine Gun Kelly love songs from his album Tickets to My Downfall.
6. Bad Things
Album: Bloom
Released: 2017
"Bad Things" has many loving qualities to the production, alongside a memorable chorus with supporting vocals from Camila Cabello. Many people resonate with this record as they can attach their personal experiences to the song's story.
Aside from the somber lyrics, the instrumental is pretty upbeat, which provides the notion that everything will be okay in the end. The record speaks of the many highs and lows that are bound to come with loving somebody.
7. play this when i'm gone
Album: Tickets to My Downfall
Released: 2020
If you're searching for a song from MGK you can get lost in, this record should definitely hit the spot. The entire focus of the record is geared toward the lyrics, which come with a heartwarming message.
There's no question it's pretty heartbreaking, but it also has given many listeners some solace when dealing with their own struggles. This track is a good example of the peace of mind MGK's music brings to his fans, alongside the diversity that can be found in his catalog.
8. Let You Go
Album: Bloom
Released: 2017
Offering a long and drawn-out introduction, the song builds tension until every layer finally comes together for a full-fledged production. Highlighting the pop-punk style MGK has taken on in recent years, "Let You Go" quickly became a fan favorite for many listeners.
The production quality really stands out here, as it offers a mix of new and old pop-punk styles, making the song a huge hit among many different age groups. You'll also find a substantial variety in the dynamics from this record, with energetic moments and others that are much more melancholic.
9. In These Walls
Album: Tickets to My Downfall
Released: 2020
From a production standpoint, "In These Walls" hits the mark in more ways than one, as it comes with cinematic breaks and a heavy influence from rap and hip-hop. The artist switches his flow, showcasing many of the talents that make up his unique style.
The song also features angelic vocals from PVRIS and makes for an excellent collaboration that works extremely well together. In my opinion, this record is one of the best Machine Gun Kelly love songs, as the production is on point from every angle.
10. Merry Go Round
Album: Bloom
Released: 2017
Many listeners would argue this is a timeless record from the artist, and I'd have to agree, considering the message is relatable regardless of how much time passes. "Merry Go Round" is an excellent record that holds many truths littered throughout the lyrics.
The production takes a pretty general route with influences from pop and punk music, and plenty of passion comes from the artist's vocals. You'll also be moved by the large percussion and ethereal melodies that encapsulate the dynamics in the record.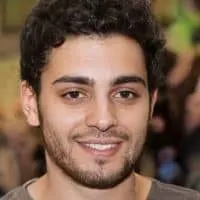 Justin is an audio engineer with years of experience in the field. He has been creating and playing music his entire life, but he really found his passion for engineering when he was introduced to Logic Pro at age 10. Justin has spent countless hours perfecting his craft and now works as a freelance engineer out of Boston, MA.