Share on facebook
Share
Share on twitter
Tweet
Share on pinterest
Pin
Ah, the 70s – the age of disco and wide-cut pants. What a time to be alive, especially for music fans. The beginning of the decade saw the break-up of arguably the world's most popular band, The Beatles.
And while this event left many fans brokenhearted, it also gave way to the rise of many up-and-coming artists looking to take their place. As such, the 70s saw numerous creative leaps in music, not least of which was the popularity of disco.
Of course, one staple of the songwriter's arsenal endured and continues to endure to this very day: the love song.
So without further ado, here is my list of the 10 best love songs of the 1970s!
1. Captain & Tennille – Love Will Keep Us Together (1975)
Who could ever forget Captain & Tennille? Although the duo has since disbanded following their divorce (and numerous personal issues, according to Tennille herself), they were once a staple of American pop music.
They will forever be remembered fondly for their musical creativity. And that is no surprise, considering that both halves of the iconic duo were once associated with The Beach Boys.
Still, they managed to carve out their own image thanks to songs like "Love Will Keep Us Together," a cover of the 1973 song by Neil Sedaka. Their version became a worldwide hit and cemented their reputation.
2. The Bee Gees – How Deep Is Your Love (1977)
Speaking of iconic, you cannot get more recognizable than the Bee Gees. Their distinct vocals and catchy numbers made them a near-instant success, and many of their greatest hits are still frequently played today.
They were – after all – the Disco Kings.
The Bee Gees lent their creative talents to the hit film Saturday Night Fever with this iconic number. "How Deep Is Your Love" represents the group at their very best, alongside such tracks as "Stayin' Alive" and "Night Fever."
3. Dionne Warwick – I'll Never Love This Way Again (1979)
Although younger generations may have never heard of her, it was pretty tough growing up between 1955 and 1999 without hearing a Dionne Warwick song at least once per day, thanks to her record of number one hits.
Forty-or-so years is enough time for an artist to bust out a hit or two, but Ms. Warwick could not stop there – she is still going to this day!
"I'll Never Love This Way Again" came at the tail-end of the 70s and was her last great hit before the era was over. It is a lovely song about that special someone in all of our lives who could never – and should never – be replaced.
4. Olivia Newton-John – I Honestly Love You (1974)
It may surprise you to find out that Olivia Newton-John had already established a pretty successful career before the release of Grease in 1978. In fact, the British-born starlet was a singer long before she was an actress and had already released nine albums before that role.
"I Honestly Love You" was – honestly – Newton-John's first real hit (though she was never a slouch when it came to songcraft). The song even earned her two Grammys and was her signature track until the release of "Physical" in 1981.
5. The Emotions – Best of My Love (1977)
https://www.youtube.com/watch?v=WPefERS7EZs
Groups like the Emotions tend to go underappreciated by the general public. No one could fault you for never having heard of them before. However, while many people today may not appreciate their music, their influence cannot be understated.
Their songs have been sampled by rappers like 50 Cent, Tupac, Ice Cube, the Wu-Tang Clan, and artists such as Mariah Carey, Toni Braxton, and Janet Jackson.
"Best Of My Love" shows off the girl group's immense vocal talent and features some stellar compositional work.
6. Hamilton, Joe Frank & Reynolds – Fallin' In Love (1975)
https://www.youtube.com/watch?v=K0sTpZja6JQ
Speaking of underappreciated artists, the trio of Hamilton, Joe Frank & Reynolds were at the cutting edge of the Los Angeles soft rock scene.
Unfortunately, the group never really got their time in the spotlight and broke up before creating a chart hit. Despite this, their music remains incredibly endearing and is well worth listening to.
Although they never had a true hit, "Fallin' in Love" was arguably the closest thing to it, reaching the number one position before being summarily pushed down.
7. Exile – Kiss You All Over (1978)
Exile have had an incredibly strange, wildly erratic track record thanks to numerous members coming and going, as well as a weird shift from rock to country music.
As such, the group mostly defies definition and may not be to everyone's tastes, though they still enjoyed mild success in the 70s.
This success can largely be attributed to "Kiss You All Over," the band's first number-one single, catapulting them to near stardom. And, to be fair to them, it is a pretty great song.
8. Billy Joel – Just The Way You Are (1977)
No, not the Bruno Mars one. Billy Joel's talents far exceed Mr. Mars' by quite a bit (no offense, Bruno).
The man is quite literally unstoppable – it seems that he cannot help but write one hit after another. He is also one of the best-selling music artists in the world.
"Just The Way You Are" was released in 1978 and featured some light Stevie Wonder influences. It is a song about loving someone unconditionally, flaws and all.
9. 10cc – I'm Not in Love (1975)
10cc are one of the few bands to have emerged in the 70s who are still going (despite a few brief intermissions). Although they may not get the love they deserve here in the US, they are always at the very edge of the British psyche.
Although its title may lead you to think otherwise, rest assured that "I'm Not In Love" is actually a rather sweet tune, albeit a sardonic one as well.
10. Earth, Wind & Fire – After The Love Has Gone (1979)
They definitely knew how to bring the heat for a band named after three of the elements. Their success endures to this very day, when they are now hailed as the kings of black pop – and rightly so.
This list of the best love songs of the 70s that we love couldn't be concluded without this one. "After The Love Has Gone" is just one of many great songs from the band.
This one has some slightly sad connotations, but it never becomes difficult to listen to again and again.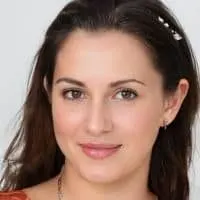 Alexandra loves playing the piano and guitar. She has always been a music lover, but it wasn't until she was in high school that she realized how much she loved to play. It allowed her to express herself without having to be verbally expressive, which is something she found very empowering.