A national and worldwide musical icon, Celine Dion is loved for many reasons, most of which stem from her influence on music. With a music career that spans many years and multiple generations of music lovers, her discography as a whole is considered timeless by many people.
Although she has released many songs over the years, there is still a handful that remain fan favorites for people all over the world.
In this article, I'll be covering the 10 best Celine Dion love songs of all time!
1. The Power of Love
A song that's the epitome of a slow jam, "The Power of Love" is heavily driven by Celine's vocals, and the instrumentation supports her in all the best ways. The melody layers are quite impactful, but it's the singer's vocals that steal the show.
Showcasing many elements of love from both sides of the coin, this record has many timeless qualities that won't ever go out of style. It's a true classic from her career, and every dynamic the song provides is essentially perfect.
Related: 10 Best Celine Dion Christmas Songs
2. Have You Ever Been in Love
Boasting iconic melodies that can be immediately recognized by many, this record features a stellar piano melody and Celine's velvety lyrics that are sweet to the ear. It's a record with many sensual qualities, and you can tell she puts her all into every word as if the message comes from personal experience.
There's a production quality in this record that carries her signature sound and also comes with nostalgia that'll put you in a warm mood. "Have You Ever Been in Love" is very cinematic and takes listeners on a journey from beginning to end and has many diverse dynamics that paints a vivid picture.
3. The First Time Ever I Saw Your Face
Extremely serene and personable, this record will quickly grab your interest through peaceful melodies and reverberated vocals that'll melt your heart. Celine's voice is unmatched, and she effortlessly floats across this record without missing a step.
The record has many dream-like qualities, and the dynamics are beyond relaxing, thanks to the use of reverb and an overall warm tone. To me, "The First Time Ever I Saw Your Face" is one of the best Celine Dion love songs by far, as it's bound to leave a mark on anyone who hears it.
4. Falling Into You
Carrying a danceable tempo that's equally relaxing, "Falling Into You" will put you in a good mood with its lighthearted dynamics and sensual vocals. Regardless of the song's topic, it has many addictive qualities that give it plenty of replayability.
Full of passion and unwavering production value, the record sounds pristine and couldn't be any more organic regarding the mix. It's also fairly catchy, and the power of Celine's voice will send chills down your spine as its cadence and tonality are impeccable.
5. The Color of My Love
Calming melodies are a driving force in this record, and Celine delivers an excellent range with her vocals, offering many highs and lows. "The Color of My Love" provides a sonic journey for listeners to get lost in.
It's one of those songs you never want to end, and every change in the production envelops you further into the story. When the song reaches its height dynamically, the emotion can be somewhat overwhelming as every layer fits perfectly together.
6. My Heart Will Go On
Likely to be one of the most popular songs from her career, "My Heart Will Go On" carries many emotional melodies. It's a fairly slow record, but the quality in the production will catch your attention whether you like it or not.
Many fans hold this song close to their hearts, and as the dynamics begin to swell, you feel the full force of what the song has to offer. It also has a great slow swing to it that makes it perfect for a slow dance.
7. Stand By Your Side
I feel this is one of the best Celine Dion love songs due to its organic qualities, as it doesn't sound overproduced. It also has a more modern take on it that sounds like a blend of her usual style and R&B music.
The production sounds clean, and the layering is perfect, as every sound gets the space it needs to shine. There's a lot about this track that can be appreciated as it delivers a diverse listening experience with every dynamic change.
8. I Love You
This record has an excellent swing to it, and its message is fairly direct. Many people have latched onto this song because its message is highly relatable as it shares a very human experience.
It's a song that shows the many positives and negatives that come with loving somebody. As common as the topic may be, it's one that'll stay relevant no matter how the song ages with each passing generation.
9. Because You Loved Me
Focusing on the many hardships of love, "Because You Loved Me" can be a hard pill to swallow for those who have gone through similar experiences. Nevertheless, it's a song that has helped many people get through some hard times.
It's stacked with passionate dynamics while carrying a relatively calm direction with the percussion. A well thought out production, each layer complements the next without muddying up the frequency spectrum.
10. Tell Him
A collaborative effort between Celine Dion and Barbara Streisand, you get the best of both worlds from their talents. "Tell Him" carries strong dynamics and perfect transitions that carry listeners from one emotion to the next.
I think many fans, including myself, would agree that this is one of the best Celine Dion love songs due to its production value. It may be a relatively slow song, but once you get lost in the ethereal melodies, you'll be locked in until the end.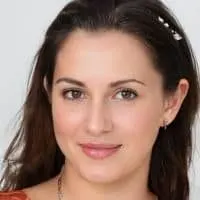 Alexandra loves playing the piano and guitar. She has always been a music lover, but it wasn't until she was in high school that she realized how much she loved to play. It allowed her to express herself without having to be verbally expressive, which is something she found very empowering.