Loved by many and highly regarded in the music industry as a whole, Tim McGraw has made numerous hits in the country genre for years. He's a household name, and he's been around long enough to be quite nostalgic for many fans.
This hasn't stopped him from coming out with fresh material, and he continues to do what he loves to this day.
In this article, I'm going to dive into the 10 best Tim McGraw love songs that have touched the hearts of many!
1. My Best Friend
With long, strung-out guitar melodies that bolster a sentimental dynamic, this is a record where Tim doesn't hold back on sending a clear message. It's easy to follow, and when every layer comes together, it floods your feelings with emotions, the good and the bad.
"My Best Friend" speaks about that person you feel inseparable from, but it also shows the struggles that come with forming that bond. The production switches between a booming hook and a more melancholic approach to each verse which comes with a lot of strength in its delivery.
2. She's My Kind of Rain
Offering a great range in dynamics and tonality, every note in this record is displayed with purpose. Tim's vocals feel honest, and the story is loved by many of his fans, and it's hard to ignore every word he utters as it envelopes you.
During the song's breaks, an electric guitar comes in with a heavy heart as it delivers bellowing single notes that ripple across the track. For underlying layers, the track is quite cinematic, featuring powerful strings that sound like a symphony.
3. I Need You (Feat. Faith Hill)
A relatively simple record, "I Need You" focuses entirely on the story as the light melody is there to help carry the emotion but doesn't distract from the vocals at all. The story is something that many people go through, and the quality of the record is timeless as anyone can appreciate it.
It may not have a danceable or catchy production value, but it's one of those records you can sink into to help you get past the hard times. Aside from that, Faith Hill's stellar vocals offer a supporting talent that adds to the song's impact.
4. Just to See You Smile
This is one of his more danceable records driving an upbeat tempo, even if the tone is somewhat somber. It's hard not to get in the groove of this track, yet at the same time, Tim's lyrics hit home for many people.
The melodies and percussion are rather consistent, but you'll also find many intermittent melodies that stand out from the rest. "Just to See You Smile" has a great contrast in its dynamics, and Tim pulls it all together with his storytelling.
5. It's Your Love
Boasting many heart-wrenching melodies, listeners can find some peace in the singer's vocals, as the melody weighs heavy with its downtempo and solemn dynamics. "It's Your Love" is one of the best Time McGraw love songs, in my opinion, as it takes an all-encompassing approach to the production.
Many listeners have kept this record in their back pocket since they first heard it, and it offers layers of emotions that most people can relate to from personal experience. Its organic qualities give it plenty of replayability, and the hook ties all of the best parts of the record together.
6. Shotgun Rider
Although the record is upbeat and relatively lighthearted, the lyrics offer the heaviest emotion, as that's where Tim's talent really shines through. Many aspects of the song make you feel good, but when it comes to the lyrics, it's understandable if they make you a little emotional.
Overall, it's a great story, and the production quality never gets tiring to the ear. "Shotgun Rider" is a fan favorite for many people, and it has many elements that make it a great choice for live performances.
7. Watch the Wind Blow By
Some may feel this is one of the best Tim McGraw love songs, and I'd have to say I agree, as "Watch the Wind Blow By" couldn't get any more authentic. With swaying melodies that ring from ear to ear, every hit from the percussion sinks you deeper into the emotion of the record.
Although the song is fairly slow, it still remains pretty catchy as the swings between the melodies and percussion flow perfectly together. In between the vocals, listeners are blessed with excellent layering of organic melodies that'll tug at your thoughts and feelings.
8. Forever Seventeen
Showing many contrasting feelings that come with love and relationships, "Forever Seventeen" is a passionate record that sounds like a love letter. The instrumentation finds its place in every layer, and the dynamics take heavy swings that make it hard not to get emotional.
It's a record that carries plenty of souls and has many timeless aspects that'll make it relevant for many more years to come. It doesn't matter how much time you've spent with the record; every note brings an impact that makes you want to keep it on replay.
9. The Rest of Our Life
Showing something a little different, "The Rest of Our Life" is mainly driven by a strong piano melody. It also comes with layered vocals that offer a flawless dynamic that can't be ignored, and Faith Hill does an excellent job of emphasizing Tim's message.
A stellar song from beginning to end, the lyrics are simple enough to attach to your own experiences. It's also crafted to provide a sense of comfort, even in your darkest times.
10. Let's Make Love
A record full of passion and authentic emotions, "Let's Make Love" is a song of honest storytelling that many listeners can relate to in a number of ways. I feel this is one of the best Tim McGraw love songs on this list, and I'm sure many other fans would feel the same.
The production value is excellent, and each melody matches the tonality of the lyrics in perfect detail. In between the lyrics, rippling melodies help transition to the next part of the story, and it's a record that deserves a full listen.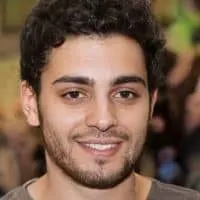 Justin is an audio engineer with years of experience in the field. He has been creating and playing music his entire life, but he really found his passion for engineering when he was introduced to Logic Pro at age 10. Justin has spent countless hours perfecting his craft and now works as a freelance engineer out of Boston, MA.