Are you a get-up-and-go person, or are you the type with five alarms set to get you out of bed in the morning? If you are the latter, you need a playlist to get you out of bed and ready for the day.
My playlist below only includes songs about, yup, you guessed it, waking up, and have been recorded by top musicians over the years.
Without further ado, here is my list of the best songs about waking up!
1. Wake Me Up by Avicii
Kicking off my list is Avicii's 2013 release, "Wake Me Up." Taken off the album True, the song deals with the DJ's instant fame and how he feels it is all just a dream he will wake up from. Asking someone to wake him up before it is all over, the DJ does not want his new reality to end.
"Wake Me Up" is one of Avicii's hottest dance songs and still plays in clubs worldwide today. Avicii sadly passed away in 2018, leaving fans, friends, and family of the DJ devastated.
2. Waking Up in Vegas by Katy Perry
Ever had a night so raucous that you woke up in another city? Katy Perry sings about this kind of wild night in her hit single "Waking Up in Vegas." The song details the crazy events of the night before and was released in 2008.
"Waking Up in Vegas" featured on Perry's album One of The Boys and is a catchy song with a tune that is sure to get you up and dancing. Add "Waking Up in Vegas" to your playlist today and sing along to one of Katy Perry's best hits.
3. Wake Me Up When September Ends by Green Day
Green Day's 2004 album American Idiot signaled a comeback for the rockers, and as a result, a whole new generation of fans was born. Perhaps one of the biggest singles on the album, "Wake Me Up When September Ends," took up the number eleven spot on the album.
Dealing with the loss of his father to cancer when he was just a young boy, lead singer Billie Joe Armstrong shared the emotions he has to deal with every September as it signals the anniversary of losing his father. Grab the tissues before you listen to "Wake Me Up When September Ends".
4. Wake Up Alone by The Chainsmokers featuring Jhene Aiko
Rockers The Chainsmokers feature at number four on my playlist with their song "Wake Up Alone." The song sees the singers wondering if the person they are with actually loves them for who they are or if they are just in it for fame and fortune.
"Wake Up Alone" featured on the album Memories… Do Not Open and was released in 2017. Do you ever wonder if the person you are with will end up leaving you when they realize things are not always sunshine and roses? If you do, this song is for you. So, add it to your playlist today and listen closely to the lyrics.
5. Wake Up Little Susie by The Everly Brothers
Number five on my playlist is an oldie but a goodie. "Wake Up Little Susie" was recorded by The Everly Brothers in 1957 and tells the tale of a young couple who have to make up an excuse for Susie missing curfew.
The song has an incredibly catchy tune and is a fun ditty about young love and the creative stories the couple has to come up with to escape punishment. Give it a listen today – you'll definitely be tapping your foot along to the beat of "Wake Up Little Susie."
6. Wake Me Up Before You Go-Go by Wham!
Before George Michael was a solo artist, he was the lead singer of a famous pop band called Wham! Of course, I am pretty sure you have heard of them and most likely know the song "Wake Me Up Before You Go-Go," but do you know the meaning of this catchy pop song?
"Wake Me Up Before You Go-Go" was released in 1984 on the album Make it Big. The song is about the singer's dream girl.
With lyrics that tell of him begging her not to leave without waking him up, he doesn't want to miss out on a single minute without. Enjoy George Michael in all his glory when you add "Wake Me Up Before You Go-Go" to your playlist.
7. Waking Up Slow by Gabrielle Alpin
The piano or acoustic version of "Waking Up Slow" by Gabrielle Alpin evokes a range of different emotions as the singer sings about what it feels like when you finally realize that you are in love with that special something.
Released in 2017, "Waking Up Slow" features on the album Avalon and is a must-listen for those who are still not sure if the one they are with is the one for them. Let Gabrielle Alpin soothe your soul when you listen to "Waking Up Slow," as it features on my list of waking up songs.
8. Wake Up by Travis Scott featuring The Weeknd
"Wake Up" by rapper Travis Scott was released in 2018 on the album Astroworld. The song features fellow singer The Weeknd and is a love song with a difference that has very sexual undertones.
Without giving too much of the song content away, I will say that the song is more about staying in the throes of passion rather than facing everyday life. Give it a listen and see what you think about "Wake Up" when you add it to your playlist.
9. Wake Up Alone by Amy Winehouse
Amy Winehouse was known for her wild drinking and drug use but more so for her incredible music. Songs like "Wake Up Alone" remind me why she was so popular.
Released in 2006 on the singer's album Back to Black, "Wake Up Alone" is a song about addiction and blacking out and her desire for a man.
We all feel pretty low sometimes, and "Wake Up Alone" is the perfect song to accompany your melancholy on days when you need to sit and think about your life's direction. Add it to your playlist today and re-discover the talents of Amy Winehouse.
10. Wake Up Call by Maroon 5
Maroon 5's song "Wake Up Call" has a dark theme but is made a bit more light-hearted with a funky beat as it tells the story of a man who catches his girl in bed with another man and kills him.
Calling the police to tell them what he did, "Wake Up Call" is a bit ambiguous as it could refer to the realization of what he has done or that the relationship is over. Adam Levine and his band wow in this funky song that features at number ten on my list of the best songs about waking up.
Add it to your playlist today as you think of where your current relationship is headed and if you should continue seeing the person.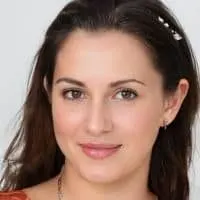 Alexandra loves playing the piano and guitar. She has always been a music lover, but it wasn't until she was in high school that she realized how much she loved to play. It allowed her to express herself without having to be verbally expressive, which is something she found very empowering.