When talking about legendary rock bands, Red Hot Chili Peppers (RHCP) immediately comes to mind. The music icons have been inducted into the Rock and Roll Hall of Fame and have a star on the Hollywood Walk of Fame.
The rock group has had a remarkable career spanning over four decades. During this time, they have recorded 13 studio albums, sold over 120 million records, won six Grammy Awards, and set multiple records.
In this article, I will walk you through the 10 best Red Hot Chili Peppers love songs!
1. Hard To Concentrate
Album: Stadium Arcadium
Released: 2006
"Hard To Concentrate" is one of the lesser-known Red Hot Chili Peppers songs, but that does not detract from the song's brilliance. Most RHCP fans agree that "Hard To Concentrate" is their best love song.
The song has a much more gentle sound compared to some of the band's rock and roll songs. In truth, it is a perfect love song, which makes it ideal for the number one spot on this top 10 love songs list.
"Hard To Concentrate" was written by the entire band – Anthony Kiedis, John Anthony Frusciante, Chad Gaylord Smith, and Michael Peter Balzary, who is known as Flea.
2. I Could Die For You
Album: By the Way
Released: 2002
From the title, we can already see that this song refers to the type of love so selfless that one could give their own life to their lover.
"I Could Die For You" comes in a very close second place on this top 10 list. The song is an absolute masterpiece with that unique RHCP sound that we are all familiar with.
The entire band is also credited for the writing of the lyrics.
3. Dosed
Album: By the Way
Released: 2003
The same album that gave us "I Could Die For You" gives us "dosed." Yet another beautiful love song in that iconic RHCP fashion. The track features four different guitars that are played by the band's two guitarists – Flea and John Frusciante.
"Dosed" was released in 2003 as a promotional single for the album By the Way, and it peaked at number 13 on the U.S. Modern Rock Tracks.
The first time that the band performed this song live was in 2017.
4. Funny Face
Album: Stadium Arcadium
Released: 2006
Don't let the name fool you, "Funny Face" is a beautiful love song. The song's title is probably the least romantic lyric of the entire piece, but even though it is less romantic, it still has a beautiful playfulness to it.
"Funny Face" was released as the b-side of the band's hit single, "Snow (Hey Oh)." There is believed that the song was written about the model Heather Christie who was dating the band's lead singer at the time.
5. If
Album: Stadium Arcadium
Released: 2006
Another beautiful love song from the Stadium Arcadium album. It might seem like this album has many songs, but that is because it was a double album. The same album also produced some massive hits like "Dani California" and "Tell Me Baby."
"If" is a gentle ballad with beautiful vocals and well-written lyrics. It is one of the band's more underrated songs. Having said that, it still has over 800,000 plays on YouTube.
6. This Velvet Glove
Album: Californication
Released: 1999
"This Velvet Glove" comes from the band's seventh studio album, Californication. This album was the band's most successful album, and it is partly what made them as successful as they are. Californication sold over 15 million copies worldwide, and it contained some of the band's biggest hits, including "Otherside" and "Scar Tissue."
"This Velvet Glove" is a beautiful combination of love-inspired lyrics and perfect musical performances. The love song was written for the wife of the band's lead singer, Anthony Kiedis.
7. Bicycle Song
Album: By the Way
Released: 2002
"Bicycle Song" is more difficult to interpret than the other songs on this list. The lyrics can leave us in the dark about precisely what the song is about. Some people even argue that it is not a love song, but I believe it is.
If we look at the lyrics carefully, we will see that it reflects the struggles of a boy trying to talk to a girl. He wants to ask her out on a date, but as we know, this is a challenging task. Overall, the lyrics have definitely left some room for interpretation.
8. Sir Psycho Sexy
Album: Blood Sugar Sex Magik
Released: 1991
"Sir Psycho Sexy" takes us all the way back to 1991. It comes on the Blood Sugar Sex Magik album, which was the band's fifth studio-recorded album. This was one of their most successful albums and is given much credit as one of the most influential alternative rock pieces of the 1990s.
9. Someone
Album: By the Way
Released: 2002
"Someone" is another gentle ballad that was written about a lover who is only referred to as "someone." As with most of RHCP's songs, the entire band is given writing credit for "Someone."
10. Make You Feel Better
Album: Stadium Arcadium
Released: 2006
If there is one thing that the Red Hot Chili Peppers have succeeded at in their career, it would be to make their listeners feel better. Their music has the remarkable ability to uplift a listener and to make you forget about everything that has troubled you.
In the song "Make You Feel Better," the band explains the many ways in which they do this for their listeners. They also relate this to women in multiple ways, which is what ends up making this a love song.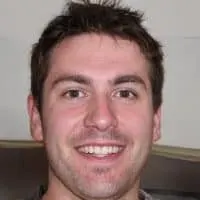 Alex is a man of many talents. He's been playing music since he was young, and has been the main content writer at Tone Start for the past few years. Alex loves to play around with different styles of music and enjoys listening to anything from country to classical.