Phil Collins is a music legend in his own right. Originally a member of the band Genesis, Collins has enjoyed a solo career for many decades and is still considered a powerhouse and one of the best musicians of our time.
Collins is especially known for his love songs, and coming up with just ten to add to our list was no easy feat.
So without further ado, here is my list of the best Phil Collins love songs of all time!
1. Against All Odds (Take a Look at Me Now)
Written after a split from his wife, "Against All Odds" is a love song with a difference. Released in 1981 on the album Face Value, the song is one that anyone who has experienced loss can relate to.
"Against All Odds" takes up the first spot on this list, so add it to yours today and give it a listen. Who knows, you might just become a fan of this iconic singer when you do.
2. My Girl
The early 2000s saw Collins covering the old classic "My Girl." Originally recorded by The Temptations, Collins released his cover in 2004 on the album Love Songs: A Compilation…Old and New.
Discover Collins at his best as he covers this sweet classic in his unique way when you add it to your playlist of the best love songs by legendary singer Phil Collins.
3. This Must Be Love
"This Must Be Love" is one of those love songs that you need to play to create a romantic atmosphere. Great for dinner dates or even a romantic night in front of the fire, Collins wows with this song taken from his 1981 album Face Value.
Written during a time of heartbreak, Collins found a way to express love despite his own heart being utterly broken. You will enjoy "This Must Be Love" thanks to Phil's incredible vocals and the somber melody of the tune.
4. The Way You Look Tonight
Another cover in our Phil Collins list, "The Way You Look Tonight" was recorded for the 2004 album Love Songs: A Compilation…Old and New.
Give this song a listen and see just how Collins adds his talents to an old classic, giving it a new spin and possibly a new lease on life. Move over, Fred Astaire, because Phil Collins is in the house!
5. Don't Let Him Steal Your Heart Away
Watching the one you love move on in the arms of another can be utterly heartbreaking. Phil Collins seems to know just how this feels, as he sings in his 1982 hit song "Don't Let Him Steal Your Heart Away."
Recorded for the album Hello, I Must Be Going, the song has somewhat of a somber tune as Collins sings the heartbreaking lyrics with only a piano to accompany him. Sit back, close your eyes, and try not to cry as you remember your lost love when you listen to "Don't Let Him Steal Your Heart Away."
6. A Groovy Kind of Love
Phil Collins starred in and recorded a song for the soundtrack to the movie Buster. Released in 1988, the song describes the love that Collins' character had for his wife and family in the movie and became one of the theme songs.
"A Groovy Kind of Love" is a must-listen and will add that familiar, powerful sound to any playlist. Give it a listen today, and feel the words of the song as you sing along to this Collins classic.
7. You'll be in My Heart
1999 saw the release of "You'll Be in My Heart," a song Phil Collins recorded for the animated movie Tarzan. Movie lovers will remember how Tarzan and Jane fell in love, making this one of the most iconic love songs of the 90s.
Recreate the magic of Tarzan by listening to "You'll Be in My Heart", but remember that you don't need to hit your fists on your chest like Tarzan did to get the girl – the music will do all of that for you.
8. One More Night
Have you ever had a first date that went so badly that you wished you could have one more chance to make a good impression on your date? Phil Collins' 1985 song "One More Night" puts this feeling into words and is, in a way, utterly heartbreaking when you know you all but blew your chance the first time around.
Released on the album No Jacket Required, it is a personal favorite of mine and might just become yours, too, when you listen to this classic Collins song. Give it a listen today, and let Phil Collins soothe your soul with his soft yet powerful voice.
9. Two Hearts
Long-distance relationships test not only your patience but your heart too. "Two Hearts" is a song about a love that is so strong that not even distance can break it down. Released in 1988, the song featured on the soundtrack for the movie Buster and is a love song with a difference.
"Two Hearts" will remind you that true love really can withstand anything, as long as both parties are willing to make it work. Send this to your lover today, and remind them just how much you love them and want to make your relationship work.
10. Testify
Have you ever found it rather difficult to put into words just how you feel about your significant other? Well, now you don't need to because you can simply play "Testify" by Phil Collins to them.
Released in 2002 on the album Testify, the song is the perfect dedication for that someone special and describes how much you love them without you having to think of the words yourself. "Testify" brings us to the end of our best Phil Collins love songs playlist, and is a must-add to your own love songs playlist.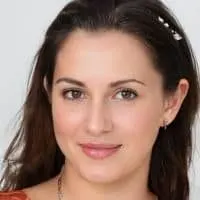 Alexandra loves playing the piano and guitar. She has always been a music lover, but it wasn't until she was in high school that she realized how much she loved to play. It allowed her to express herself without having to be verbally expressive, which is something she found very empowering.