When many people think about metal, they seem to think that it's a genre full of aggression and violence, with little in between. While some genres (I'm looking at you, death metal) do focus on such things, that's simply one tip of a very large and complex iceberg. Metal branches from the industrial and electronic to the expansive and symphonic, with plenty of room in the middle for ska, EDM, jazz, and all other manners of influences.
One misconception about metal is that it doesn't explore mental health very much, which couldn't be further from the truth.
Metal is complex, with some bands and genres practically dedicating themselves to discussing these topics. I've noted my best 10 metal songs about depression below!
1. Sweet Illness Of Mine – Lifelover
Album: Erotik
Released: 2007
When it comes to metal and depression, Lifelover is practically legendary within this bleak subgenre. Blending Depressive Suicidal Black Metal (DSBM) with upbeat, danceable rock, they made waves in the metal underworld before their untimely breakup in 2011 following the death of one of their founders, B.
The heavy, distorted guitar tones and Kim Carlsson's wailing vocals make this a piercing track about mental illness and haunting memories.
2. Tragic Idol – Paradise Lost
Album: Tragic Idol
Released: 2012
Paradise Lost is the British outfit that introduced me to gothic metal, and even doom to a degree. Their loud, punchy riffs and bellowing vocals send chills throughout their impressive 16-record discography, but "Tragic Idol" stands out amongst many of them.
The song is about the 'ground below' consuming the protagonist, with something – a 'darkened soul' – rescuing him in the end. While it's open to interpretation, I believe the consumption the protagonist feels to be depression.
3. Hurt – Nine Inch Nails
Album: The Downward Spiral
Released: 1994
Many would have heard this timeless classic through the voice of the late great Johnny Cash, but it's Nine Inch Nails who we have to thank for the song. Originally written by Nine Inch Nails' frontman Trent Reznor, the song was picked up by Cash shortly before he died, catapulting it to worldwide fame.
The opening line "I hurt myself today, to see if I still feel" remains one of the most striking lines I've heard in music.
4. Death Is Not An Exit – Woods Of Ypres
Album: 5: Grey Skies & Electric Light
Released: 2012
Woods Of Ypres was a band cut short by the unfortunate death of their frontman and main songwriter, David Gold. Their lyrics were thought-provoking and often inspiring, with depression and negative life experiences being some of their core themes, alongside a dedication to nature.
"Death Is Not An Exit" is an outcry that suicide is not the answer. Beauty can be found all around us, especially in nature, and as much as life may be bleak at times, it beats the nothingness that will follow.
4. I Don't Wanna Be Me – Type O Negative
Album: Life Is Killing Me
Released: 2003
Type O Negative have become a household name within the goth community, and for good reason. The band's dedication to hard-hitting riffs, sexual romanticisms, and morbid lyrics connected perfectly with many people and sparked a movement that persists years after the band's ending.
"I Don't Wanna Be Me" is a fast-paced, rebellious outcry full of self-deprecation and submissive acceptance of a life that isn't working out. While there's little positive about the track's content, it does offer something in the form of cathartic release.
6. Hollow – Pantera
Album: Vulgar Display Of Power
Released: 1992
Pantera, one of America's greatest groove metal bands, is timeless in the hearts of many metalheads. Their impressive discography became influential pillars for many throughout the length of their career.
For me, the introductory guitar wail of "Hollow" sets the tone perfectly for this track. Its return when the track reaches its heavy climax makes it all the more powerful. I feel the outburst toward the end is a cathartic scream that only adds to the emotional pull of one of Pantera's greatest offerings.
7. Alone I Break – Korn
Album: Untouchables
Released: 2002
Where some bands dip into mental health from time to time, Korn has made it a primary focus of their musical themes since the very beginning of their career. "Alone I Break" is no exception to that, with a heartfelt, emotional outcry about feeling alone and depressed.
While this song is indeed very sad between its catchy hooks, I feel it can be a helpful track by emphasizing that many people go through similar experiences. Pain shared through music can be a healing process for many, myself included.
8. Down In A Hole – Alice In Chains
Album: Dirt
Released: 1992
While "Down In A Hole" might not directly discuss depression, I feel it does relate to it to a degree. The song is about having your heart so closed off from pain that you're afraid to give it away again, and the self-doubt that comes with it. That, in itself, is a rather bleak outlook in life but it can be remedied.
Layne Staley's iconic vocals in this track send shivers every time I hear it, with Jerry Cantrell's powerful riffs adding to their weight.
9. Spiken I Kistan – Lifelover
Album: Konkurs
Released: 2008
As a long-time fan of Lifelover, I'd be remiss if I didn't include another of their tracks in this list. Spiken I Kistan leans further onto black metal than "Sweet Illness Of Mine", with melodic riffing, blast beats, and high-pitched DSBM wails painting a bleak picture.
While this is one of my favorite songs from Lifelover, the vast majority of their catalog deals with mental illness and depression in some way.
10. Shattered – Currents
Album: The Place I Feel Safest
Released: 2017
Our first metalcore offering on this list, Currents are no strangers to discussing mental health. Their debut record, The Place I Feel Safest, encapsulates many feelings some of us experience throughout our lives, but I feel "Shattered" is their strongest offering from the album.
In this extremely melodic offering, Currents explore grief and wallowing in troubled pasts. It's easy material, but the hefty breakdowns and impressive djent-style instrumentals also make it an incredibly exciting track.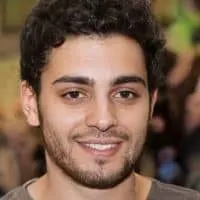 Justin is an audio engineer with years of experience in the field. He has been creating and playing music his entire life, but he really found his passion for engineering when he was introduced to Logic Pro at age 10. Justin has spent countless hours perfecting his craft and now works as a freelance engineer out of Boston, MA.