Share on facebook
Share
Share on twitter
Tweet
Share on pinterest
Pin
Coldplay is one of the most popular bands globally and has entertained people across the globe with shows and concerts that sold out in mere seconds after tickets went on sale. With award-winning hits like Fix You and The Scientist, many of Coldplay's songs have a sad side.
But this is not always a bad thing, and a sad song can often inspire you to do and be better.
Here is my list of the saddest Coldplay songs that will have you "in your feels" and needing a hug.
1. Amsterdam
"Amsterdam", from the 2002 album A Rush of Blood to the Head, has absolutely nothing to do with the city and is named this as the song was written while lead singer Chris Martin was in Amsterdam. The song tells the story of the singer being at his wit's end, wanting to end it all.
He goes on to explain how close he was to doing just that until the person the song is about saved him from his despair. "Amsterdam" is a powerful song, made only more beautiful by Martin's strong vocal performance.
2. O
I had never heard the song "O" before I started researching songs for this list, and I was blown away when I heard it. It tells the heartbreaking story of a breakup from a man's point of view, and how he copes with the situation.
Listening to the lyrics you can't help but think of the end of Chris Martin's relationship with his wife, and the timing of the release of 2014's album Ghost Stories coincides perfectly with this. While we will never know the true inspiration for the song, it is heart-wrenching and will leave you feeling utter despair for the singer.
3. Gravity
"Gravity" taken from the 2005 album X&Y is a love song that talks about the feeling of falling in and out of love and compares it to the effects of gravity. Love draws you in and pushes you out and Martin captures this perfectly with the imagery he alludes to in the lyrics of "Gravity".
Take some time out, clear your mind, and listen to "Gravity" if you need clarity on your relationship. I can guarantee you will gain some excellent perspective and gravity (yes, pun intended) in your life.
4. The Scientist
"The Scientist" is another of Coldplay's more popular songs released in 2002. The song centers around a scientist so wrapped up in his work that he neglects the love of his life. While expressing his regret, he wishes that he could go back in time and start again.
We have all had a relationship where we feel like we could have done more and would do anything to make up for what has gone wrong.
5. Harmless
"Harmless" is one of the unreleased songs off the Parachutes album of 2000. While no one knows the true meaning of the lyrics, some have thought it could be about Crystal Meth and how the singer watched the person they love change right before their eyes because of their addiction.
A truly haunting song, "Harmless" should be at the top of your playlist when you need to feel your feelings and just have a good cry.
6. Warning Sign
When you are in a bad relationship or simply can't commit to the one you are in, you will constantly look for ways to get out of it. "Warning Sign" is from the album A Rush Of Blood to the Head and is about how the singer took his lover for granted and couldn't commit to her.
But instead of changing, he looks for signs to leave. Released in 2002, "Warning Sign" is a song you simply must listen to if you are doubting your partner or their commitment to you.
7. What If
While most songs focus on the good things going wrong, "What If" tells a different story and talks about all the things that are already wrong.
It is a song to make you question what you would do in certain situations and how you would cope with the worst things life had to offer. "What If" is taken from the 2005 album X&Y and is true poetry.
8. Oceans
"Oceans" could refer to distance between you and your lover, or simply something large that you have to overcome in your relationship. Released in 2014 as a part of the Ghost Stories album, "Oceans" speaks of the singer pleading for lost love to meet them again.
The whole album is about how your past actions have affected your future, and how it can have an effect on the love you give as well.
9. True Love
True love can take on many forms, and in the case of this 2014 song from the album Ghost Stories, Chris Martin describes the passion that is missing in a relationship and begs to question if his lover ever truly loved him.
It does make you think that he is again singing of his relationship with his now ex-wife, but he has never admitted to or confirmed this. No matter the truth, "True Love" is another heartbreaking song by an incredible band.
10. Trouble
"Trouble", released in 2000, is one of those songs you can relate to with at least one relationship. It focuses on being madly in love with someone who doesn't know how you feel. The trouble comes when you realize that they will never reciprocate that love.
"Trouble" is another tearjerker from the award-winning group Coldplay that will leave you heartbroken and dreaming about what could have been.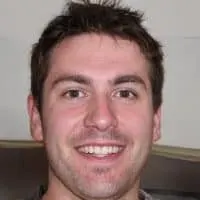 Alex is a man of many talents. He's been playing music since he was young, and has been the main content writer at Tone Start for the past few years. Alex loves to play around with different styles of music and enjoys listening to anything from country to classical.