Share on facebook
Share
Share on twitter
Tweet
Share on pinterest
Pin
Billie Eilish has enjoyed immense success in a short amount of time. The twenty-year-old singer-songwriter skyrocketed to fame with her debut single "Ocean Eyes," earning herself legions of fans in the process. In just seven short years since that song's release, Eilish has cemented her status as one of the 21st century's best and brightest stars.
Although her style and sound continue to evolve, Eilish's career is built upon a bedrock of melancholic tunes. Her appeal lies in her mystique, her ethereal quality, which permeates throughout all of her tracks.
In this article, I will be taking a look at the saddest Billie Elish songs the singer has ever released!
1. listen before i go
"listen before i go" is a great introduction to Eilish's discography and her unique sense of artistry. Together with the tracks "i love you" and "goodbye," the song provides a unique farewell sentiment.
On its own, the song's production mostly relies on ambiance, with sirens at the beginning and end of the track. It also features a gentle piano accompaniment with jazz sensibilities. The lyrics are sung from the perspective of someone about to commit suicide.
Together, every aspect of the song's production – from the lyrics to the music itself – makes this one of Eilish's saddest tracks.
2. i love you
Following on from the previous track, "i love you" is more traditional in terms of production. The song features an acoustic guitar with sparse plane-related ambiance. The lyrics describe the singer's inability to resist falling in love with someone.
"i love you" is technically a ballad in terms of structure and style, but Eilish's lyrics will surprise you in the best way possible. There is no doubt that this is one of her saddest songs, but it is also sweet.
3. 6.18.18
https://www.youtube.com/watch?v=lJ63qlkR2Ck
"6.18.18" is a strange track, even by Eilish's standards. Although the lyrics clearly describe what the song is "about," the song remains an obscurity.
This is primarily due to the fact that it went unreleased, despite being intended for inclusion on Eilish's debut studio album. It is a song that only hardcore fans would have known about before this list.
The song's lyrics describe Eilish's pain at losing her good friend, Xxxtentacion, who was shot and killed on June 18th, 2018 (hence the song's title). However you may feel about the deceased rapper/singer, there is no doubt that this remains a sad, chilling tribute.
4. Everybody Dies
"Everybody Dies" was included on Eilish's somewhat ironically named sophomore studio album, Happier Than Ever. The song is fairly simple in terms of meaning and theme; its lyrics detail the undeniable fact that everyone dies in the end.
Really, you get what you see on the box with this one. Although its primary theme and sentiment are dour, there is some comfort to be had in the knowledge that everything is temporary, and Eilish urges her fans to make the most out of life while they have got it.
5. when the party's over
"when the party's over" is a song of contradictions. Firstly, the song was performed live a full year before it was officially released. This led to some anxiety surrounding its release, with Eilish and her brother – Finneas O'Connell, the track's songwriter and producer – fearing that the studio version would not capture the magic of the live performance.
Secondly, the lyrics themselves describe the pain Eilish suffers when all of her relationships inevitably fail. However, though she is incredibly sad, she attempts to hide this fact and proclaims that she enjoys being alone. Like most of her songs, "when the party's over" is depressing, to say the least.
6. idontwannabeyouanymore
"idontwannabeyouanymore" is one of Eilish's earliest major hits, released as the fifth single from her debut EP. The song features a variety of influences, from classic R&B to neo-soul, but it carves out its own identity, mostly due to Eilish's impressive vocal work and the opaqueness of her lyrics.
The song was written when Eilish was suffering from depression and describes the sense of depersonalization she felt. The track will no doubt appeal to a variety of listeners who have suffered or continue to suffer from depression.
7. Male Fantasy
"Male Fantasy" is a post-breakup song whose lyrics describe the intense conflict of emotions that rule Eilish's mind in the wake of another failed relationship. The track title refers to the "male power fantasy" that pornography provides.
"Male Fantasy" is one of Eilish's most successful songs, mostly due to its willingness to tackle heady themes such as power dynamics in relationships head-on. Not only will the song exacerbate your depression, but it will also make you think, and that is always a plus.
8. xanny
"xanny" is the third track featured on Eilish's debut studio album. The lyrics lament the glorification and normalization of excessive drug use.
The real kicker here is one of the final lines in the bridge of the song in which Eilish struggles to reconcile her love with someone who cannot help but indulge in drug abuse, leading to their death.
9. Halley's Comet
"Halley's Comet" is primarily a romantic love song, but this being a Billie Eilish track, it still features some of the melancholic atmosphere of her previous releases.
The lyrics describe the rare appearance of Halley's Comet, which Eilish uses as a metaphor for how rarely she herself "comes around."
10. hostage
Our final pick for this list comes from Eilish's debut EP, as the eighth and final track off of that record. The song details a dangerous relationship dynamic, one caught between sincere love and obsessive possession. The lyrics are profound and sincere and unquestionably sad.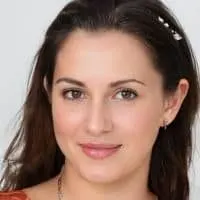 Alexandra loves playing the piano and guitar. She has always been a music lover, but it wasn't until she was in high school that she realized how much she loved to play. It allowed her to express herself without having to be verbally expressive, which is something she found very empowering.