Share on facebook
Share
Share on twitter
Tweet
Share on pinterest
Pin
Lana Del Rey is known for her beautiful yet sad songs. She has some real tearjerkers that will keep you thinking back and remembering every heartbreak you have ever had. But, there is no denying that Lana's work is genuinely poetic and should be appreciated.
Let's look at the 10 saddest Lana Del Rey songs that we have put together to remind you that love can sometimes hurt.
1. Old Money
Ultraviolence is genuinely one of the most beautiful albums that Lana Del Rey has released. The song "Old Money" from this 2014 album is another song that will bring you genuine melancholy.
Only Lana can create the fantastic imagery that she does as she sings of beautiful women who live beautiful lives. But behind the beauty is so much sadness and pain as they long for what they can't have. Close your eyes and listen closely as you are taken back to the world of 'old money' and Hollywood glamor.
2. Terrence Loves You
Taken from the 2015 album Honeymoon, "Terrence Loves You" is ultimately a song of lost love and a relationship that has ended. Lana Del Rey's haunting voice, coupled with the lyrics of this song, tells a story of a slow demise of a relationship.
In the song, she references the song Space Oddity by David Bowie, comparing the demise of Major Tom to that of her relationship. This song will give you feelings of utter despair as you reminisce on past lost love.
3. Is This Happiness
If you have ever felt that your relationship has reached a point of no return and that it would be better to walk away, you will relate to "Is This Happiness".
Recorded in 2014 for the Ultraviolence album, Lana sings of that stage all relationships get to, whether you want it to or not, and deciding whether to let go or stay. Take a listen to "Is This Happiness" and think about your own relationship and what you should be doing.
4. Pawn Shop Blues
"Pawn Shop Blues" is one of Lana's songs from her debut album. Recorded in 2010, "Pawn Shop Blues" compares a relationship to selling your goods to a pawn shop. You give away parts of yourself that you will most likely not get back again, basically sacrificing yourself to make it work.
While most of us have probably been in a relationship like this, only the truly strong walk away and Lana's haunting lyrics remind us that sometimes it is just not worth it.
5. God Knows I Tried
Fame is a fickle thing. While it can bring power and riches, it can also be something that makes you feel like you are never good enough. There is an old saying that says today's news will line tomorrow's bins.
And that is exactly how Del Rey explains her experience of fame and the media in this track off the 2015 album Honeymoon. You can't help but feel sorry for Lana as you feel the emotion that her voice conveys.
6. Yayo
"YAYO" is a street name for cocaine, and those who know about Lana's past will know of her battles with alcoholism and drug addiction. "YAYO" is almost a tribute to her past, which was plagued with nights of drug-fueled parties.
The 2012 song from the Born to Die album perfectly depicts addiction and how it can make you feel invincible while putting yourself at risk.
7. Ride
Lana Del Rey is a strong advocate for free love, which she sings about in the 2012 song "Ride" off her Born To Die album. It describes the effect that a stranger can have on your life and to never judge where the love is coming from.
Lana's haunting sound is again portrayed in this beautiful song that will leave you thinking about all those you have loved.
8. Dark Paradise
Heartbreak at its best. Lana Del Rey sings of the flood of emotions and heartache one feels after a breakup. She compares her memories of her lover to a "Dark Paradise" – perfect but impossible.
The words that stand out the most is the line "I compare your face to a melody, it won't leave my memory". A song for the brokenhearted, "Dark Paradise", will make you think of the one that got away.
9. Heroin
Lana Del Rey's 2017 song "Heroin" is about the loss of a loved one to addiction. Taken from the album Lust for Life, Del Rey dreams of her love and wishes she could return to when they were happy and in love.
Heartbreak on its own is brutal to deal with, but losing someone due to death is painful on another level. "Heroin" will leave you feeling blue in a way that only Lana Del Rey can make you feel with her lyrics and melancholy music.
10. 13 Beaches
"13 Beaches", released in 2017, is a true example of how one can read a song like a poem. While it is hard to know precisely what Del Rey sings about in "13 Beaches", many have said that the song is about how she battles to deal with her fame.
Seeking a safe haven, Lana longs for peace and calm from the chaos of celebrity life. Another theory is that the song deals with loss and heartbreak. Give "13 Beaches" a listen and see which theory you prefer and how the lyrics make you feel.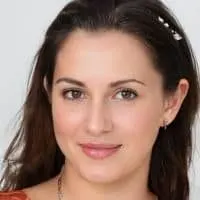 Alexandra loves playing the piano and guitar. She has always been a music lover, but it wasn't until she was in high school that she realized how much she loved to play. It allowed her to express herself without having to be verbally expressive, which is something she found very empowering.