Share on facebook
Share
Share on twitter
Tweet
Share on pinterest
Pin
The name Vampire Weekend may sound like one of the emo bands that you used to listen to in high school but is quite the contrary. Their music is experimental, mixing the sound of 70's folk, indie-rock, African-pop, Caribbean fusions, and many other genres and sounds.
The band consists of four main members and was formed in 2006. The name Vampire Weekend originally came from a comedy horror short that was created by the lead singer and guitarist Ezra Koenig.
The artistic fusions of several types of music make Vampire Weekend incredibly interesting and fun to listen to. If you're looking to take a deep dive into experimental rock, their music is definitely for you.
Here is a list of the 20 best Vampire Weekend songs to start your addiction.
Be careful, you might fall in love with their sound!
20 Best Vampire Weekend Songs
1. This Life
This summer anthem starts with a simple electric guitar and evolves into a tune reminiscent of bands like the Cold War Kids. The lyrics, however, are quite tragic.
"This Life" seems to take a happy-go-lucky approach to cheating, suffering, pain, etc. It seems like the only way to deflect the pain is to sing a happy anthem.
This is my personal favorite on the list, which is why I have given it the top spot on my list of the best Vampire Weekend songs. If you're a fan of bands like Fitz and the Tantrums, you will be listening to this song on repeat.
2. Jerusalem, New York, Berlin
"Jerusalem, New York, Berlin" is a beautiful piano ballad that will put you in your feelings. Surprisingly, I think this song could be inspired by Elton John's "Candle In The Wind" or "I Left My Heart (in San Francisco)" by Tony Bennett.
The stripped melody of "Jerusalem, New York, Berlin," from their album Father of the Bride, is gorgeous. The descending scale of the piano at the end of the chorus almost sounds like rain falling.
This song has a much deeper meaning than it lets on. Koenig is Jewish, which plays a huge role in his songwriting. This track discusses the failure of protecting the Jews in three major cities and pointedly mentions the 1917 Balfour Declaration as well. This extra layer of meaning only adds to its beauty.
3. Harmony Hall
Like many others on this list, "Harmony Hall" is from Vampire Weekend's Father of the Bride album. It was released in 2019.
The song reminds me of a mix between U2, 90's British pop, and classic rock styles. It is both nostalgic and addictive to listen to.
"Harmony Hall" is fun, with the sounds of an upbeat piano, electric guitar, and tambourine. Although it seems upbeat at first listen, the depth of the lyrics demonstrates the overall sadness of the tune. The song represents the cycles of power that the world experiences, and power's ability to corrupt.
The sunny melody and deep significance of "Harmony Hall" definitely make it one of Vampire Weekend's best songs.
4. Flower Moon (Feat. Steve Lacy)
"Flower Moon" is the hymn of a hippie, with a hint of the Beatles in this experimental tune. Be careful because you will want to take a road trip in a hippie van after listening.
The song begins with a synthesized Koenig singing but quickly picks up with the picking of an electric guitar, clapping, and the bright addition of someone vocalizing under the music. The deep sound of the tuba and Steve Lacy's voice add a bit of darkness to the generally bright tune.
The flower moon is symbolic of the full moon in May when the flowers begin to bloom. Naturally, "Flower Moon" definitely brings springtime vibes. This song is what some have called criminally underrated, and it's sunny disposition makes it one of the best Vampire Weekend songs.
5. Married in a Gold Rush (Feat. Danielle Haim)
"Married in a Gold Rush" has a country vibe, particularly with the addition of Danielle Haim's voice. This duet is beautiful, and the combination of two very distinct voices is pure artistry.
If you're a fan of Johnny Cash, this song is for you. It has a classic, older country undertone, mixed with the new and experimental sound of Vampire Weekend.
The song is a metaphor for getting married in the heat of the moment without thinking when everything is going as well as it could. The married couple in the song experiences disappointments; however, they decide to stay together and make it work.
This love song is a bit untraditional, as it describes the heat of love, its fall into reality, and the decision to make it work even though it's hard. It is a sweet tune, and one of my personal favorites.
6. Unbearably White
"Unbearably White" is a beautiful song, mixing the sound of a violin, bass drums, a bass guitar, and a chill electric guitar riff. The track is unique, making this one of the best Vampire Weekend songs.
The music video is fittingly just a white screen, which eventually turns into people skiing down a mountain. The song seems to be a throwback to some of the earlier Vampire Weekend albums.
"Unbearably White" is both painful and beautiful and could be interpreted through several different lenses. This song must be listened to with headphones, as it is practically made to tune out the world around you.
7. Bambina
"Bambina" once again has an undertone of classic country music, somehow mixed with gospel in the chorus and alternative rock breakouts. The clashing sounds make this song a fun and interesting listen.
The lyrics of this track are intriguing because the speaker is explicitly Christian, but the tone is satirical. It seems to describe the persecution of early Christians in Rome for an audience, with the addition of Italian words and lyrics like "thundering arena."
"Bambina" will leave you wanting more, which is why it is one of the best Vampire Weekend songs. The composition is incredible and adds to the overall emotionally chaotic Father of the Bride album.
8. Sunflower (Feat. Steve Lacy)
"Sunflower" takes us back to the hippie movement, with a tinge of 70's rock reminiscent of songs like "Watch Out!" by Wells Fargo.
The music video features dingy delis and cafes, setting the scene in what is most likely the Jewish quarter of New York. It is sort of psychedelic, with shots turning in circles and split by thick black lines.
I would say that this song sounds metropolitan, and the addition of acapella scales and 70's-style electric guitar riffs give it a special kind of nostalgia.
9. Big Blue
"Big Blue" begins with an experimental Jon Bellion-esque sound, building with a crescendo into 70's acoustic guitars and electric guitar licks, and eventually ending in the sound of a gospel choir singing. It is angelic.
The music video features fish swimming, likely because big blue is a reference to the ocean. It is a reflection on the uncertainty of life and the existence of the divine, which is a topic that is as large and seemingly endless as the ocean.
This pensive and philosophical tune is perfect for a bus ride or daily commute, where you have the time to truly listen and ponder the message of the song.
10. Hold You Now (Feat. Danielle Haim)
"Hold You Now" is reminiscent of "Leaving on a Jet Plane" by John Denver, once again taking us back to the older country sound that many songs on the Father of the Bride album share. Danielle Haim once again features another song about a dysfunctional marriage.
This song follows the theme of all-but-perfect relationships and makes us reflect on humanity's connection with a higher power. The chorus is a mock-up of a Christian hymn, proving the relation.
"Hold You Now," like many songs on this album, will likely attach itself to a certain memory when you first listen to it. The lyrics are tragic, but the tune is more upbeat, and it will likely make you cry.
11. 2021
"2021" is pensive, starting with the sound of what could be a hospital monitor beeping and a synthesized child's piano.
The music video features a tree frog climbing on a white background. At one moment he tries to climb a branch and nearly falls, which seems to be the message of this song.
"2021" should be called "2020," and has been referred to as a quarantine anthem. Given the slow and pensive nature of the song, and the lyric "I could wait a year but I shouldn't wait three," we can all relate to Vampire Weekend after the pandemic.
The song is extremely simple, repeating the same two verses twice, broken up by an electric guitar solo. It is short, but hits hard, and comes highly recommended as one of the best Vampire Weekend songs.
12. A-Punk
This is the one Vampire Weekend song that everyone knows but doesn't think that they know until the electric guitar riff starts.
The song sounds more like it belongs to a British band than an American one, especially with the bright addition of a flute and driving beat.
This is a throwback to bands like the Ramones and others from the late '70s. The lyrics of "A-Punk" are also filled with references, overall creating an extremely quirky track that only Vampire Weekend could be capable of.
13. Step
"Step" is very postmodern, with the sound of Koenig's echoed voice and a harpsichord playing in the background. There is also an organ playing and a church choir singing, mixed with both modern drums and a modern melody.
Even though the lyrics don't seem to make much sense, "Step" is easily one of the best Vampire Weekend songs due to the bizarre mixture of medieval with modern.
"Step" will make you want to sit in a hipster coffee shop somewhere and read a book, or look out of the window on a rainy day. This track will cause you to do some reflecting on the past.
14. Cousins
"Cousins" actually has a similar fast-paced and chaotic sound to "A-Punk," once again hailing 70's rock. The electric guitar riffs and fast-paced snare drum will make your head nod as you're listening.
This track was released in 2010 and seems to be a throwback to Vampire Weekend's original sound.
Even though the lyrics seem to be a bit nonsensical, "Cousins" seems to be a jab at critics. Vampire Weekend is throwing a metaphorical bird at the haters and stating that they will be continuing to make their music unique and for their fans' enjoyment.
15. Ottoman
"Ottoman" reminds me of the sound of Coldplay mixed with classical Victorian-era music. Like "Step," Vampire Weekend adds the sound of a harpsichord and a violin, overlaying it with a modern electric guitar and marching band drum beat.
The sound is bizarre, but in the best way possible, making this one of the top Vampire Weekend songs. The lyrics discuss a scene from the 1800s, with images like sitting for a portrait and the nervousness of a man marrying an aristocratic woman.
Vampire Weekend never ceases to disappoint with their creativity, and "Ottoman" is no exception to this rule. I love the quirky lyrics and odd clash of music from two entirely different eras.
16. Oxford Comma
Vampire Weekend is consistently philosophical in their music, and "Oxford Comma" follows this rule. The Oxford comma is a small grammatical error, and this song uses it as a metaphor for people's critiques of small errors that are completely insignificant.
This is one of their older songs, released in 2008 on their self-titled debut album. Koenig explains that this was likely one of the first Vampire Weekend songs that he wrote after reading a Facebook page of students who wanted to preserve the comma.
The song is all-around quirky, from the music to the lyrics, to the music video. "Oxford Comma" is one of the best Vampire Weekend songs because of its silly lyrics and fun tune.
17. Unbelievers
"Unbelievers" is poetic, with a sound influenced by "Peggy Sue" by Buddy Holly, who made country-rock hybrid music. There is some major influence of classic country music in "Unbelievers," proving the versatility of the Vampire Weekend sound.
Strong Christian motifs are running through this song, such as the sound of an organ and the references to unbelievers, holy water, sinners, and fire. The lyrics highlight the fact that everyone is an unbeliever to someone, so you might as well enjoy life while you can.
This happy and upbeat tune would be perfect for a road trip playlist, making it one of the best Vampire Weekend songs.
18. Horchata
"Horchata" was released on the Contra album like "Ottoman." The sound is also very experimental, like many of the other tracks from this album.
The tune mixes a Samba beat with jingle bells, and a sung melody similar to that of Barry Manilow's "Copacabana." The addition of a xylophone makes the track incredibly original. I've never heard anything quite like it.
The mix of various sounds in this song makes this one of the best Vampire Weekend songs. It is incredibly creative.
19. Giant
"Giant" has a similar vibe to some of Fun.'s music, particularly with Koenig's manner of singing. It contains several references to famous rappers or rap lyrics.
This song was released as a bonus to their Contra album. Knowing Vampire Weekend's general vibe, the contents of this song's lyrics seem to be satirical, mentioning yachts and California.
This summertime tune will be sure to have your head bobbing as you listen.
20. Cape Cod Kwassa Kwassa
"Cape Cod Kwassa Kwassa" appeared on Rolling Stone's 100 Best Songs of the Year quickly after its release. After listening to the track, it becomes apparent as to why.
Kwassa Kwassa is a type of dance found in the Democratic Republic of Congo and other parts of Africa, and this influence is apparent in the music. The track also has an indie spin on it, making it a very unique tune.
The humor of the lyrics and the uniqueness of the beat make "Cape Cod Kwassa Kwassa" worth a listen.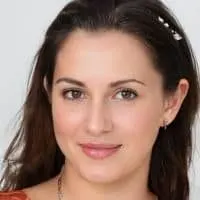 Alexandra loves playing the piano and guitar. She has always been a music lover, but it wasn't until she was in high school that she realized how much she loved to play. It allowed her to express herself without having to be verbally expressive, which is something she found very empowering.