Frank Sinatra's influence and fame can't be questioned as his music has rippled through time across multiple generations. A lot of his music is timeless and carries a classic sound that we simply don't get anymore.
With many big band hits and plenty of melancholy records to match, he's always impressed listeners with his range.
However, this article will focus on the 10 saddest Frank Sinatra songs that have blessed the ears of music lovers worldwide!
1. In the Wee Small Hours of the Morning
The instrumentation here is unmatched in many ways, as it sounds like a symphony. It's a calming record above all else, and many of the melodies carry a lullaby tone that's relaxing yet drives an introspective dynamic.
As you listen to the lyrics, it becomes apparent that there's a decent amount of pain in his voice and the sways in the production match it perfectly. This record won't lose its touch any time soon, and his signature sound shines through in more ways than one.
2. One For My Baby (And One More For the Road)
There's a lot of talent that went into this record, and Frank's voice is the cherry on top as it carries a lofty pace across lounging piano melodies. It helps sink into his vocals as that's where the power is, and the instrumentation is a clear visual in his storytelling.
Frank's music has always had a nearly unmatched level of passion in it, and this track is an excellent example of how simple instrumentation can go a long way. It also adds new layers as the song progresses between soft strings and beautiful brass riffs.
3. September in the Rain
Delivering a nice groove that's good for a slow dance, "September in the Rain" carries an infectious pace. It also features many melodies that are sweet on the ear, and the production carries that big band sound that so many people love.
I feel that his unfiltered approach to his lyrics makes this one of the saddest Frank Sinatra songs that hits home for many people who can relate to the message. Overall, the production of the record warrants a full listen, and it's bound to stick with you throughout your life.
4. Angel Eyes
Featuring a slow tempo and instrumentation that carries solemn emotions, the vocals are the main selling point of this record. Frank's voice provides a sense of peace in addition to a somber tone which makes for a mix of dynamics you can't help but to feel.
The production takes a somewhat cinematic direction as it progresses, stacking on new layers and making various dynamics more intense. "Angel Eyes" is a true classic, and although it's pretty slow-paced, it's good for a listen when you're alone.
5. What'll I Do
Heavily driven by orchestral melodies, this song can be pretty overwhelming with the emotions and dynamics it brings. With many highs and lows, the lyrics really hit home for many people, and they're still relevant to human nature decades after release.
Overall, it boasts a beautiful sound that's enticing, warm, and a little bit sad, all of which work perfectly together to tell a story. This is a record that makes you sit with your deep thoughts, and I feel it's one of the saddest Frank Sinatra songs on this list.
6. I'm a Fool to Want You
"I'm a Fool to Want You" may come with many similar production styles that can be found in his other music, but the message and overall instrumentation have seemed to stick with many fans. It's a beautiful record that never gets old to listen to, and the message it delivers is something that's relevant to many people.
There's a great range in Frank's vocals, and the instrumentation stays pretty subtle to let his voice make most of the impact. Boasting numerous dynamics and swells of emotions, this song carries a lot of strength.
7. Gone With the Wind
It seems Frank never runs out of ideas, and his ability to tell a story with depth and emotion is unwavering. This track has many gorgeous orchestral elements that seem like they're straight out of a fairy tale story.
"Gone With the Wind" hits hard for listeners who have experienced similar circumstances, and the instrumentation matches the tone of the lyrics perfectly. You can't get through this record without feeling something internally, as it carries too much emotion to ignore.
8. Someone to Watch Over Me
This record has a classic sound from a bygone era in music that may not be popular in the mainstream, but it's widely popular among those who appreciate its timeless qualities. It has a low energy to it that's perfect for casual listening, and you can easily get lost in the story from beginning to end.
Due to the story alone, I feel that this is one of the saddest Frank Sinatra songs from his discography. Even though there isn't much to the instrumentation, every melody really pulls at your emotions.
9. A Cottage For Sale
There's a pretty solemn tone to this record that might make you feel down, but many aspects of its dynamics will do the complete opposite. As usual, Frank's storytelling is on point, and it's almost like he's reading a book that envelopes many shared emotions we all go through.
It's a relaxing record and uses plenty of verbal imagery to paint a picture for listeners. Every aspect of the record hits the spot, and it's definitely good enough for a full listen, and you'll wish it never ends.
10. Watertown
With powerful melodies that carry a good amount of weight, this is one of the catchiest records on this list. It's a fantastic song from his discography and features piano, strings, brass, and everything the big band sound has to offer.
Although his discography is vast, "Watertown" definitely sticks out from many others. It has many enticing qualities, and the mix between every layer sits in the right spot without muddying up the dynamics.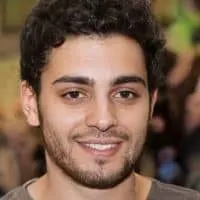 Justin is an audio engineer with years of experience in the field. He has been creating and playing music his entire life, but he really found his passion for engineering when he was introduced to Logic Pro at age 10. Justin has spent countless hours perfecting his craft and now works as a freelance engineer out of Boston, MA.