On this site, we focus a lot on specific artists and dive deep into their discographies to provide you with their very best. However, sometimes there's a particular sound that works so well that it deserves a list of its own.
In this list, I'll explore the G Minor scale which has given the world some of the moodiest melodies and punchiest riffs imaginable. Some of them might even come as a shock to those who aren't as familiar with their scales as some!
Without further ado, here are the 10 best songs in G Minor!
1. Voice Of The Soul – Death
Album: The Sound Of Perseverance
Released: 1998
What joy it brought me to present the world with one of the best death metal interludes known to this world thus far. The legendary death metal outfit Death was known for their abrasive, balls-to-the-wall riffs that shook the scene when they barraged onto it in the mid-1980s, but "Voice Of The Soul" was anything but that.
Equal parts beautiful and charming, yet haunting and mysterious, "Voice Of The Soul" is an encapsulating instrumental passage that becomes its own entity entirely on a record full of riffage and otherwise chaos.
2. Shine On You Crazy Diamond – Pink Floyd
Album: Wish You Were Here
Released: 1975
When it comes to atmosphere, few do it better than Pink Floyd. This iconic British rock group influenced countless artists and bands to create music and is still pinned as one of the greatest bands in the history of the world.
"Shine On You Crazy Diamond" is a touching homage to Pink Floyd's founding member, Syd Barrett, who left the band in 1968 after becoming mentally ill. A touching tribute through and through, and also a stunning piece of musicianship.
3. Rosanna – Toto
Album: Toto IV
Released: 1982
Despite being best known for their classic hit "Africa", the American rock outfit Toto has a few more tricks up their sleeve. Adding to our list of incredible G Minor songs is "Rosanna"; arguably the better song by Toto, in my opinion.
This song's jazzy influence and catchy piano passages, matched with a huge chorus to boot, make it a summer hit that's full of fun to sing along to. A simple but effective ballad, it sits comfortably among the best.
4. Change (In The House Of Flies) – Deftones
Album: White Pony
Released: 2000
If you're looking for something moody in this list, look no further than this listing. "Change (In The House Of Flies)" is one of the most iconic tracks from nu-metal outfit Deftones, and arguably one of the biggest hits of the genre in the 2000s.
The heavy crunch of the guitars, the long instrumental drones, and Chino Moreno's signature tormented vocals create a concoction of chaos and volatility that only Deftones could conjure.
5. How To Save A Life – The Fray
Album: How To Save A Life
Released: 2005
Cooling down from the punch of Deftones, we have a sorrowful yet hopeful number that is written in G Minor. The Fray released "How To Save A Life" in 2005 and it skyrocketed through the charts worldwide, becoming an instant hit.
The song has a rather intense message of wanting to save someone who's trying to take their life. It has a strong emphasis on supporting and being there for each other in our darkest times.
6. Reflection – Tool
Album: Lateralus
Released: 2001
An enigma in and of themselves, the American rock band Tool is a psychedelic powerhouse of massive soundscapes, introspective lyrics, and mindblowing musical structures. I believe their best album was Lateralus, and as such "Reflection" makes this list.
This 11-minute epic gradually evolves from tribal-like drums to a wallowing cacophony as vocalist Maynard James Keenan reflects on a life that is coming to an end. A morbid song, but instrumentally spellbinding.
7. Chop Suey! – System Of A Down
Album: Toxicity
Released: 2001
For the metalheads out there, I haven't forgotten about you. System Of A Down makes our list next with their magnum opus, "Chop Suey!": a chaotic number that jumps from melodic beauty to riff-infested mayhem.
In this track, vocalist Serj Tankian sings of Jesus' story and compares his death to our own. The song entices a debate about how people perceive others based on how they die.
8. Between The Bars – Elliot Smith
Album: Either/Or
Released: 1997
Next up on our list is a melancholic melody from the late great indie artist Elliot Smith. Prior to his untimely death in 2003, he released many tracks that focused on relationships, including his own with drugs and alcohol.
"Between The Bars" could be understood as a love note to an admirer, or a running commentary on the love/hate/need relationship of a drug addict to their vice. Potentially beautiful or haunting dependent on the outlook, but it's a touching track nonetheless that evokes a lot of emotion.
9. Shout – Tears For Fears
Album: Songs From The Chair
Released: 1985
One of the biggest pop bands to come out of the 1980s was Tears For Fears, who shook the world when they unleashed the likes of "Mad World" and "Everybody Wants To Rule The World".
Running in G Minor, however, we have "Shout". According to some, this track was inspired by the American psychologist Arthur Janov, who encouraged a practice called Primal Therapy. In this treatment, patients would shout and scream to confront their fears, which ties in with the lyrics of "Shout".
10. Megalomaniac – Incubus
Album: A Crow Left Of The Murder…
Released: 2004
Finally, we have the incredible "Megalomaniac" from Incubus, a rock band who never seemed to catch the big break they deserve. Their music is informative, intelligently put together, and delivers a striking message, especially "Megalomaniac" itself.
Despite the band practically reinventing themselves with each release, A Crow Left Of The Murder… was an excellent moment in their timeline that deserves considerably more love.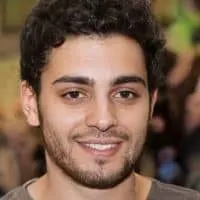 Justin is an audio engineer with years of experience in the field. He has been creating and playing music his entire life, but he really found his passion for engineering when he was introduced to Logic Pro at age 10. Justin has spent countless hours perfecting his craft and now works as a freelance engineer out of Boston, MA.