What happens when you blend the punk rock ferocity and fun of ska and occasionally blend it with hip hop? You're left with the now-timeless band, Sublime. This American fusion group formed in California in 1988 and would achieve worldwide renown shortly before their untimely end in 1996.
They were primarily known for their fun riffs and their love of marijuana, but they were no strangers to a love song or two. Here are 10 of their best romantic offerings!
1. Caress Me Down
Album: Sublime
Released: 1996
1996 was a whirlwind of a year for Sublime. The band began to reach new heights, headlining tours across the US and achieving mainstream popularity on a scale otherwise unheard of for the band.
It was also the year their careers would come to an abrupt and morbid halt as Sublime's lead singer Bradley Nowell was found dead in his hotel room from a heroin overdose.
"Caress Me Down" quickly became the band's biggest hit, and features lyrics about a woman who is very fond of the protagonist, much to her father's disapproval.
2. What I Got
Album: Sublime
Released: 1996
If you don't think you've heard of Sublime, I'm sure you've heard this one. "What I Got" became a huge hit for Sublime, and arguably the biggest track they have ever released. Sadly, it was released posthumously after Nowell's death, but it will forever be immortalized as one of the most iconic and memorable songs of the 1990s.
While it might not be a romantic love song, it's a song about loving life despite having nothing and finding beauty in everything. Its heavy ska and hip-hop vibe permeates through that message and creates a timeless classic that still stands strong today.
3. Foolish Fool
Album: Sublime Acoustic: Bradley Nowell & Friends
Released: 1998
Here we have another posthumous release in the form of a selection of Sublime tracks released acoustically. One track that works surprisingly well is "Foolish Fool", which is a touching ode to the protagonist's lover. No matter who else appears in his life, nobody can take him away from the woman he loves.
I think this track's simple, exposed nature makes the lyrics feel quite vulnerable and exposed, adding to the love theme.
4. Steppin' Razor
Album: Robbin The Hood
Released: 1994
I think 1994's Robbin The Hood is criminally underrated, but not so much as "Steppin' Razor" off that record. It's a simple two-and-a-half minutes of ska and Reggae bliss, intertwining psychedelic instrumentals and beautiful melodies in a style that showcases the beauty of both genres.
This one takes a bizarre place on the list, as I don't feel like the lyrics are romantic or loving in any way. But the underlying instrumentals feel rather loving, and this track simply needs more love than it gets.
5. Santeria
Album: Sublime
Released: 1991
When it comes to carefree summer anthems, look no further than "Santeria". Its ska-heavy grooves and delectable basslines pair beautifully with Nowell's warm, inviting vocals and create an atmosphere that's nothing but loving.
It's such a shame that Nowell couldn't witness the impact that Sublime's self-titled record had on the world. "Santeria" in particular is a loving summer hit that took the world by storm and continues to this day.
6. Romantic Girl
Album: Unreleased (Live)
Released: 2011
While it may not be a happy love song, "Romantic Girl"'s reggae groove balances it out to create a warm and danceable track that seems to dissolve all worries and doubts.
Sadly, Sublime never released a fully produced version of "Romantic Girl", but that might not be a bad thing. I believe the live nature of this track adds to the emotion, and knowing that the people who were there when it was recorded were likely the only people to ever hear it is a beautiful thing.
7. Doin' Time
Album: Sublime
Released: 1991
It's not often in Sublime's career that they use a hip-hop-heavy beat, but it's tracks like "Doin' Time" that make me wish they did it a little more often.
Lana Del Rey's cover of "Doin' Time" on her album Norman Fucking Rockwell certainly helped revive this classic hit from Sublime, but in my opinion, doesn't come close to the ska outfit's original effort.
8. Badfish
Album: Jah Won't Pay The Bills
Released: 1991
"Badfish" is an incredibly sad song if you look at it through a certain light. On one hand, it's a careless love song about falling hopelessly in love with someone and embracing every second you have together. On the other, it has a crippling message about drug addiction and the hopelessness that comes with it.
The line that changes this song from the former to the latter is the harrowing: "Lord knows I'm weak; won't somebody get me off of this reef?"
9. Garden Grove
Album: 40 Oz. To Freedom
Released: 1992
I've thrown in "Garden Grove" as another peculiar addition to this list of love. It may be an ode to life's difficulties and trials that we all face throughout our existence, but it also highlights the importance of love and perseverance in the light of darker days.
This is also another track that's somewhat hard to listen to posthumously. If he only ever reached out to his friends, he might still be alive today. One can only wonder where Sublime would be today had life played out differently.
10. Romeo
Album: Jah Won't Pay The Bills
Released: 1991
I've saved one of Sublime's best songs for last. Yet another underrated gem from this American ska outfit, "Romeo" is a weird and wonderful barrage of cheery sound despite its potentially devastating lyrical content.
This is another track with a possible double meaning. In one light, Nowell sings of a love which he knows is damaging to him but he loves his partner so much that he can't let go. In the context of drug addiction, this paints a completely different, and much darker, picture, despite its uplifting instrumentals.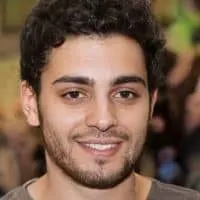 Justin is an audio engineer with years of experience in the field. He has been creating and playing music his entire life, but he really found his passion for engineering when he was introduced to Logic Pro at age 10. Justin has spent countless hours perfecting his craft and now works as a freelance engineer out of Boston, MA.