Share on facebook
Share
Share on twitter
Tweet
Share on pinterest
Pin
Long-distance relationships come with a whole other list of challenges that most common relationships don't. Not only can they be much more difficult, but they can come with a unique level of passion that's created some excellent music.
Love songs can come from all walks of life, and there are many records that speak about the struggles of loving someone that seems a little too far away.
In this article, I'm going to list the 10 best love songs about long-distance, which is a shared sentiment among lovers everywhere.
1. One Call Away by Charlie Puth
A touching record from beginning to end, Charlie Puth delivers angelic vocals over a light yet sentimental instrumental. The record's dynamics bring a sense of warmth and introspection, and the lyrics' message can quickly get you stuck in your feelings.
Charlie is no stranger to love songs, and "One Call Away" is a great blend of modern pop and R&B elements. Music that can be universally loved by all can easily become timeless, and this track has all of the necessary qualities to stick around for a long time.
2. Talking To The Moon by Bruno Mars
Bruno Mars is undoubtedly a multi-faceted artist that continues to evolve and impress music lovers on a global scale. "Talking To The Moon" is not only infectious but one of the most viral records from the artist's career.
Released on his album Doo-Wops & Hooligans, the project is stacked with hits, and this song is likely to be one of the best love songs about long distances. His voice never gets old, and its ability to soothe the ear shouldn't be understated in any regard.
3. Distance by Christina Perri (Feat. Jason Mraz)
Offering light percussion and melancholic melodies, "Distance" is a relaxing song that comes with a powerful message many listeners can relate to. The drawn-out guitar chords and rippling reverberated sonics will fill you with emotion and its solid production from every angle.
Christina has quite a bit of vocal range, yet it stays relatively tame on this track while still delivering powerful dynamics. The instrumental follows a few production tropes, but that doesn't mean the record hasn't touched the heart of many and still does to this day.
4. I Don't Wanna Live Forever (Fifty Shades Darker) by ZAYN & Taylor Swift
From a production standpoint, this record is a powerhouse of talent, and it has one of the most memorable hooks from modern pop music of that time. Easily one of those songs that you couldn't escape during summer, "I Don't Wanna Live Forever" can be hailed as one of the best love songs about long distance.
Lovers all over were glued to the record as the message of the record shared common thoughts and feelings among many people. The vocals offer a great contrast to each other, and it provides a quality that'll uphold for years to come.
5. The A Team by Ed Sheeran
When Ed Sheeran hit mainstream music, he made waves all over the world, quickly gaining the attention of indie and pop music fans alike. He delivers a unique voice that's crisp and couldn't be any softer to the ear, and each of his records comes with many memorable qualities.
The vocalist seems to never run out of ideas when it comes to love songs, which is a music genre that continues to serve well for the artist's career. Moreover, his ability to captivate listeners without boisterous production speaks volumes about his artistic ability.
6. Long Distance by Bruno Mars
Another known banger from Bruno Mars, "Long Distance" is one of his more passionate records, as it doesn't come with energetic percussion or a funky groove. With the focus on the song's message, I'd say this is one of the best love songs about long distance.
The record is primarily driven by a repeating yet impactful piano chord progression, and the hook of the record comes back around enough times to get stuck in your head. Bruno knows how to write a record that a vast demographic of people can love, and this track is truly an example of that ability.
7. Right Here Waiting by Richard Marx
Released in the late 1980s, Richard Marx was a household name for love songs, and he produced some of the most infectious melodies of that era. This record offers a great blend between vocals and instrumentation, giving both the room they need to complement each other.
"Right Here Waiting" still grips you with emotion to this day, and it'll continue to resurface in popular media as it's a consistent choice for many movies, commercials, and more. Nevertheless, Richard's music will continue to be respected thanks to his undeniable impact on music and many people's hearts.
8. Need You Now by Lady Antebellum
Carrying a blend of influence from modern pop and country music, this record did well with varying demographics of music enthusiasts and lovers alike. With a direct approach in the lyrics, "Need You Know" doesn't hold back on some of the most pressing emotions many people go through.
It's a record that's been shared with many lovers, and every note in the song will only send you deeper into your feelings. The light percussion floats across the production, and the cadences will take you on an emotional journey that'll make you temporarily lose track of time.
9. Writing's On The Wall by Sam Smith
Sam Smith has a level of strength in his voice that can't be ignored and is entirely signature on its own. "Writing's On The Wall" is a cinematic masterpiece from the artist and sends listeners on an impactful journey as it paints a picture as clear as day.
The instrumentation takes many surprising turns that toy with listeners in the best way possible, making it truly a unique piece of music that'll have a place in people's hearts for a lifetime. With soothing piano melodies, orchestral dynamics, and unwavering vocal talent, Sam Smith continues to be an impressive force in modern music.
10. From Where You Are by Lifehouse
Released on their album Who We Are, this record offers an honest look at the pains that are associated with love and long-distance relationships. Reverberating guitar melodies guide you through the record, and individual panning notes seem to wrap around you, encompassing you in the changing dynamics.
The lead vocals provide a noticeable vocal range, but they never leave the soft tonality throughout most of the song to keep you in a melancholic state. The unfiltered approach to the lyrics made many fans feel attached to the record, and it'll go down as some of Lifehouse's best work.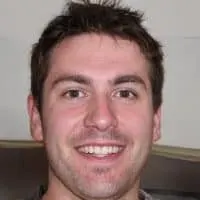 Alex is a man of many talents. He's been playing music since he was young, and has been the main content writer at Tone Start for the past few years. Alex loves to play around with different styles of music and enjoys listening to anything from country to classical.