There are quite a few universal power supplies for battery-operated guitar pedal effects out there on the market today for musicians to choose from, but the Voodoo Lab Pedal Power 2 Plus reigns supreme for a multitude of reasons.
Voodoo Labs were one of the first companies to give guitarists high end isolated power supplies for pedals and their latest model, the Pedal Power 2 Plus, is their most reliable and popular product. While the price tag may be a little higher than some of the other universal power supplies out there; Voodoo Labs Power 2 Plus is ultimately an investment that will end up paying for itself.
FEATURES:
Eight completely independent 9V outputs
Ability to power 18V or 24V pedals
Short circuit protection
Toroidal Transformer
Variable SAG control
5 year warranty
Check Price on Amazon
Listed below are some of the reasons why the aforementioned features give the Power 2 Plus an advantage over other universal pedal supplies available and why it has such glowing reviews worldwide from novice musicians and professionals alike.
TONE & SOUND
A lot of guitarists do not realize that the irritating low hum or other noises they hear are not emitting from their amps, pedals, and pickups as they may think, but are actually coming from their inadequate pedal power supply. Voodoo Labs power supply eliminates any kind of annoying background noises, crosstalk and interference because it is such a clean power source.
The Power 2 Plus isolates every output, therefore giving you a cleaner tone and sound. This also means there is no need to daisy chain and even your WAH pedals will sound cleaner. Even at higher volumes, the Power 2 Plus has proven to keep a clean tone.
RELATIVELY SIMPLE TO SETUP AND USE
For guitarists that use only 9v pedals, the Voodoo Lab Pedal Power 2 PLUS is extremely straightforward to use. Simply connect them and double check the DIP switches on any BOSS pedals. For those that are using a variety of pedals with different power needs it is a little more complicated than just switching it on, plugging in and playing.
Fortunately, the Power 2 Plus comes with a detailed manual that has everything you need to know inside and will walk you through any trickier setups with ease.
RELIABILITY & QUALITY OF PRODUCT
This is the main factor that attracts so many guitarists to invest a little bit more of their money in the Voodoo Lab Pedal Power 2 PLUS. The Power 2 Plus is handmade in the U.S.A and built to a very high standard, specifically designed for guitarists with very large pedalboards. This will ensure it will keep your sound perfect, even after years of wear and tear.
If any issues do arise, it comes with an all-inclusive, five-year warranty, so there is no need to stress about forking out even more money for repairs. The majority of other reviews you will find online will reflect this statement.
AVAILABLE TO DIFFERENT GUITARISTS WORLDWIDE
Don't let the fact that the Power 2 Plus is built in the U.S.A deter you if you are a guitarist based elsewhere, such as Europe, Australia or Japan. Voodoo Labs has made three different models that match the voltage use of each country. Just be aware that when buying second-hand models, or if you decide to buy one online, to make sure that you purchase the right one for your country to avoid disappointment and malfunction when it arrives.
SHORT CIRCUIT PROTECTION
Every single output on Voodoo Labs Power 2 Plus is short-circuit protected. This means that even if one of your pedals stops working or a power cable shortage happens, the Power 2 Plus will temporarily turn off the power supply to the malfunctioning pedal and all the other outputs will continue to work normally. This also ensures that the Power 2 Plus will not get damaged as a result of any cable shortages, pedal problems etcetera.
COMPATIBILITY WITH A MULTITUDE OF PEDALS
The Power 2 Plus is designed for guitarists with three or more effects pedals on their board. Having one powerful pedal board power source such as the Power Plus 2 takes the annoyance and cost of having to lug around multiple power adaptors. It also eliminates having to Daisy Chain and all the sound issues that come with that.
These factors make this particular power source a great investment for multiple pedal enthusiasts and serious guitarists, that will last a long time and ultimately save you money in the long run.
DURABLE & COMPACT
Voodoo Labs have made the Power 2 Plus with pride and have ensured that it will stand the tests, wear and tear of time. Many reviews that are on websites such as amazon report that the Power 2 Plus is the most durable pedal power supply they have ever used. It's compact size and durability make it perfect for touring and traveling with.
VALUE FOR MONEY
Whilst the Power 2 Plus is slightly more expensive than some of its counterparts, you do get what you pay for. Priced at $170 (on Amazon) for a strong power supply that you will get more than a few years out of, investing in the Power 2 Plus is a wise decision and it will save you money down the track.
If you were to decide to purchase a similar product of inferior quality, you would ultimately end up having to spend more money on repairs and replacements than you would if you bought the Power 2 Plus in the first place.
THE MANUAL
This may seem like a strange thing to put in a review, but the manual Voodoo Labs have included with the Power 2 Plus is a very important piece of documentation. It will give you some handy advice on setting up your pedalboard and tell you everything you need to know about your DIP switch settings and wiring considerations.
All in all, Voodoo Labs have produced a superior product that is loved by pedal enthusiasts and guitarists all over the world and it's not hard to see why. If you are looking to improve your sound and tone and want a strong power source you can depend on, look no further than the Power 2 Plus.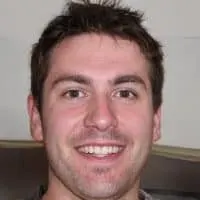 Alex is a man of many talents. He's been playing music since he was young, and has been the main content writer at Tone Start for the past few years. Alex loves to play around with different styles of music and enjoys listening to anything from country to classical.