Are you one of those people who meticulously plan every single aspect of their life, or do you go with the flow and take each moment as it comes? While living your life this way is not always a bad thing, a bit of spontaneity and spur-of-the-moment adventures can be life-changing.
So without further ado, here is my list of the best songs about living in the moment!
1. The Nights by Avicii (Feat. Nicholas Furlong)
DJ Avicii left his mark on the music world with hits like "The Nights." Released in 2014, the song is an anthem for those who live life one day at a time. The song is featured on the album The Days/Nights EP and is a club song that is sure to add some spice to your playlist.
Take a page out of Avicii's book and add this banger to your living in the moment list.
2. Die Young by Kesha
Kesha's release of "Die Young" came at just the right time and was the song we all needed to cheer us up while the world was in financial turmoil. Considered more of a dance track, the song was released in 2012 on the album Absolute Music 71.
Kesha is known for her spunky songs that make you want to dance, so be like Kesha and treat each day as if it were your last.
3. We Are Young by FUN (Feat. Jonelle Monae)
The band FUN burst onto the music scene in 2012 when they released the song "We Are Young." Featuring none other than Jonelle Monae, the song is an instant hit and quickly rose to -and stayed at- the top of music charts worldwide.
The song has high energy, making it the ideal addition to your playlist for when you want to live in the moment. Add it to yours today, and travel back in time to when you were young.
4. It's My Life by Bon Jovi
"It's My Life" by singer Bon Jovi is a song that will never get old. While it was released in 2000 on the album Crush, the song is still a popular one for parties, weddings, and events.
Bon Jovi has an unmistakable classic sound, and I think it is safe to say that this is one singer we will never tire of. Live your life like there is no tomorrow when you add "It's My Life to your playlist today.
5. Don't Stop Believing by Journey
Cult classic "Don't Stop Believing" was released in 1981 and takes up the number five spot on my list. The song is about following your dreams, never giving up, and pushing yourself to go further.
"Don't stop Believing" featured on the album Escape and is undoubtedly one of the best songs ever made.
6. Do You Realize?? by The Flaming Lips
Making good things last and focusing on the positive is just one way that you can live your life in the moment. This is the message that The Flaming Lips' song "Do You Realize" conveys to listeners.
With a melodic sound and catchy chorus, the song is a must for your playlist. Give it a listen today and experience the majesty of The Flaming Lips.
7. Get It While You Can by Janis Joplin
Janis Joplin sure knows a thing or two about releasing music that is relatable and makes for easy listening. Her 1971 release of "Get It While You Can" only cemented her popularity as she did her own cover of a song originally sung by Howard Tate.
Experience Janis Joplin at her best by adding "Get It While You Can" to your playlist and rocking out to it in your car or on your sound system at home.
8. All I Wanna Do by Sheryl Crow
Sheryl Crow just wants to leave her problems behind and have some fun, as she sings in her 1993 release of "All I Wanna Do." A song about not giving a damn about anyone or anything, the song is empowering and a must-listen for your next dance party.
"All I Wanna Do" features on the album Tuesday Night Music Club and is one of the best songs on the album. Give it a listen today, and see if you do, in fact, agree with me.
9. If Today Was Your Last Day by Nickelback
Canadian rock band Nickelback have an important message in their 2008 release of "If Today Was Your Last Day." Love them or hate them, this band knows how to make great music, and this is just one in a long string of songs that will quite literally change the way you view life.
"If Today Was Your Last Day" was released on the album Dark Horse and is a fan favorite worldwide.
10. Live It Well by SwitchFoot
Fans of Switchfoot rejoiced at the release of "Live It Well" in 2016. The band went pretty much quiet for a while, so their album Where The Light Shines Through was met with glee.
The song has a great tune and reminds us to live our life well. "Live It Well" brings me to the end of my list of the best songs about living in the moment.
Add this to your playlist today, and remember to "Live It Well."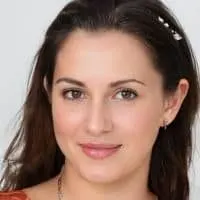 Alexandra loves playing the piano and guitar. She has always been a music lover, but it wasn't until she was in high school that she realized how much she loved to play. It allowed her to express herself without having to be verbally expressive, which is something she found very empowering.