Share on facebook
Share
Share on twitter
Tweet
Share on pinterest
Pin
Guitars are hugely versatile musical instruments – you can squeeze so much variety out of them by changing your technique, the type of guitar, or best of all the tuning that you pick. Different tunings are better suited for different genres of music, and one of my favorite examples of this is the drop B tuning.
This is a tuning perfectly suited for rock and metal due to it being significantly tuned down, but don't get me wrong – it's a versatile tuning and can be equally great for softer music.
If you're wondering which songs to learn in drop B, read on to find out my favorite picks.
Just don't forget to use suitably heavy gauged strings that can handle this tuning!
List of the Best Drop B Songs
Here is my list of the best drop B tuning songs:
1. Slipknot – Before I Forget
Let's start things off with something heavy – Slipknot is a prime example of nu-metal from the '00s that made killer use of drop B tuning. Their track 'Before I Forget' is a classic example of this. You can really hear the metallic and percussive guitar chugs that are associated with such low tunings.
The main riff is surprisingly easy to play and a great choice for any beginners, but don't be surprised if things get a bit complicated in other sections, particularly when it comes to the natural harmonics and other complex decorations!
2. Five Finger Death Punch – Bad Company
This next pick is from a band with a pretty scary name, but whilst some of their music is pretty heavy, I think it's fair to say that Five Finger Death Punch's 'Bad Company' is actually pretty soulful and emotionally raw.
It's great evidence of how heavy music doesn't have to be angry and aggressive. If you're looking for something powerful to get your energy going but you're not keen on the energy of Slipknot, this track is an excellent track to rock out to on your guitar!
3. Bring Me the Horizon – Pray For Plagues
Bring Me The Horizon is a band based in Sheffield in the UK that has been blowing metal fans' minds ever since the release of their debut album 'Count Your Blessings.' Oli Sykes vocals truly were some of the most brutal ever heard in the metalcore scene at the time, so savage in fact that his voice never really seemed to recover after recording this album.
The growls and screams on the opening track 'Pray for Plagues' are complemented beautifully by truly monolithic guitar riffs in drop B – this truly is an essential tuning for all the metalheads out there!
4. Parkway Drive – Carrion
Whilst bands like Bring Me The Horizon dominated the metalcore scene in the mid-'00s, other bands such as Parkway Drive emerged to write music that was equally heavy but with more of an atmospheric and post-hardcore feel.
One of my favorite songs by the band to jam out to on my guitar is 'Carrion' – it features a really refreshing mix of melodic guitar melodies, virtuosic harmonics, and the heavy riffs synonymous with Parkway Drive's work.
If you're a fan of the band and are up to a challenge, you can't go wrong with learning this track!
5. Skillet – Whispers In The Dark
I'm a massive fan of the glitzy harmonics often featured in the heavier side of music. This is commonly found in music written in drop B due to the heavy gauged strings being designed specifically to handle the.
I think one of the best examples of a band that articulates this clearly is Skillet – just take a listen to some of the riffs on 'Whispers In The Dark!' Whilst the track misses out on my favorite natural harmonics, it features a gorgeous guitar tone and plenty of pinch harmonics that really let the guitar tuning shine.
Brilliant stuff.
6. Machine Head – Halo
Some metal bands take heaviness a step further by composing progressive and complex compositions that could easily compete with the virtuosic musical arrangements found in classical music.
This could not describe Machine Head better – their tracks are unique, mathematical, and epically long, with examples such as 'Halo' really taking you on a musical journey.
You'll need some serious skills to learn this banger, but it's certainly worth a go if you have the patience. Go ahead and tune your guitar down to drop B and get ready for a seriously long shredding session!
7. A Day to Remember – All I Want (Acoustic)
Let's be honest – I've kept this list pretty heavy so far, but drop B really is a versatile tuning. To prove this statement to yourself, just take a listen to A Day To Remember's acoustic tribute to their track 'All I Want.'
Whilst the band is known for its tongue-in-cheek post-hardcore, this Acoustic cover is a prime example of how drop B can capture the softer side of metal.
Learn this one when you get a chance and perform it to some friends – I bet at least a few of them will realize where it originated from!
8. Tool – Parabol And Parabola
Earlier I mentioned how Machine Head were masters of writing progressive metal epics, but it must be said that they have nothing on Tool.
This band is never short of intricate musical creations, loved by many for their gorgeous clean vocals and psychedelic feel. In classic Tool style, these songs were released as two back-to-back tracks – 'Parabol and Parabola', with the optimal experience of the tracks being when you listen to them chronologically.
If you know a Tool fan and really want to impress them, learn these progressive classics – I can just about guarantee that they would be mind-blown.
9. Chevelle – Send The Pain Below
The early '00s was one of my favorite periods for hard rock, as many bands started merging the traditionally heavy genre with atmospheric post-rock elements to create some truly innovative music.
Amongst bands such as Deftones, I really loved Chevelle's ability to create heart-wrenching and goosebump-inducing tracks such as 'Send The Pain Blow'. The song features a little bit of everything, with a delicate chorus and a brutal bridge.
It really is a great choice for anyone looking to learn some nu-metal classics in drop B!
10. Nickelback – Burn It To The Ground
Many people like to talk trash about the following band, with some deeming them as 'The Worst Rock Band In History'. Well, just listen to Nickleback's 'Burn It To The Ground' and I am sure you'll understand why I couldn't disagree more.
Chad Kroeger's vocals are simply iconic and the drop B guitars are a lot of fun to both listen to and learn.
What are you waiting for? Go ahead and give it a try, and ignore any Nickleback haters that you meet along the way!
11. Asking Alexandria – Moving On
Metalcore is a genre that was popularized during the mid-'00s to early '10s, and it's normally associated with hectic guitar riffs, brutal breakdowns, and harsh vocals. Asking Alexandria was one of many pioneers in the genre, but they're a clear representation of how metalcore bands aren't just a one-trick pony.
One of my favorite songs from them is their 2014 track 'Moving On,' presenting a powerful rock ballad that takes inspiration from the '80s-rock style of bands such as Aerosmith and even Bon Jovi. A seriously bold move and I loved it upon release.
12. Breaking Benjamin – Breath
If you loved the nu-metal scene of the early noughties, you must have heard of Breaking Benjamin. The band has always been known for crafting unusually anthemic tracks for the genre, usually crafting sparse and gentle verses mixed with heavy and impactful choruses.
My favorite? It simply has to be Breath, it was one of the first tracks I raced to learn when I first discovered the drop B tuning.
It's a lot of fun to play, and is relatively simple for beginners – what are you waiting for, give it a go!
13. Five Finger Death Punch – Wrong Side Of Heaven
As I mentioned earlier, the band name 'Five Finger Death Punch' suggests pretty aggressive music, but this doesn't mean emotion isn't involved.
Another example of this is the band's track 'Wrong Side Of Heaven' – whilst the track is raunchy and heavy in places, you really need to listen to the lyrics and watch the music video to understand the emotional theme behind the track.
Even without these elements, the beautiful lead guitar elements really take the band's music to a softer place – the track is an emotional rollercoaster.
14. Chevelle – Jars
I realize that I am repeating bands at this point, but when there are bands as good as Chevelle, can you really blame me? The previously mentioned Chevelle track is a gorgeous and atmospheric take on nu-metal, but this second track 'Jars' from their later album 'Sci-Fi Crimes' is a little bit heavier and a more classic example of mid-noughties hard-rock.
I learned both of the Chevelle songs listed here on the guitar as soon as I heard about the drop B tuning – they've both relatively simple for beginners, so don't be intimidated – give it a go!
15. Linkin Park – Don't Stay
Out of all the tracks on this list, this one is probably my favorite to play on the guitar – 'Don't Stay' by the fantastic Linkin Park. This band developed their style massively over their career with a hugely eclectic back catalog, but this track is a great overview of their original style back in 2003.
It was featured on their second album 'Meteora', and take it from me – this was seriously innovative and original stuff back then.
Celebrate the life of the amazing Chester Bennington by learning this banger on your guitar!
16. Motionless In White – Abigail
I started this list very heavy, but since then we've chilled things out a little. If you're craving the heaviness of Bring Me The Horizon, you're going to love learning 'Abigail' by Motionless In White.
This band is totally underrated, they mixed the metalcore elements of bands like BMTH with thrash metal and even symphonic elements.
The vocals are savage, the guitars a devastating, but all of this chaos is brought to a gorgeous equilibrium through the melodic and Bullet For My Valentine-esq chorus. Outstanding!
17. Veil of Maya – It's Not Safe To Swim Today
Let's keep things heavy with one of my favorite tracks by Veil of Maya, 'It's Not Safe To Swim Today'. This track is a prime example of the interesting melodic opportunities made available by using drop B – the dissonant riffs at the beginning really stand out.
However, the djenty progressions in the midsection and the insane sweep picking make this track very difficult to learn – it's one of the most challenging tracks I've ever tackled.
If you've been playing for a while and want something to really get those fingers working, you couldn't do much better than this!
18. Attack Attack! – Smokahontas
The word 'Crabcore' was the hilarious name given to the unique crab-like pose that the guitarists of Attack Attack! made when fully immersed in an epic metalcore breakdown.
If you want to explore a performative element to metal guitar playing, learn the band's track 'Smokahontas' and try to copy some of the movements of the guitarist.
It's going to be a lot of fun, but don't be surprised when the track breaks out into synth pop randomly!
19. Pierce the Veil – Hell Above
Some bands have always made the effort to go above and beyond when it comes to the complexity of their guitar parts, and Pierce The Veil are some of the kings of this in my opinion.
They literally seem to combine every genre of metal in tracks such as 'Hell Above', combining metalcore, melodic hardcore, speed metal, and pop-punk. If you've got a good enough memory to learn this entire track, I applaud you! Tune that guitar down to drop B and give it a try!
20. Children of Bodom – Blooddrunk
I've covered a fair amount of melodic-hardcore bands in this list, but there's only one band that I could deem the kings of the genre and that is Children of Bodom. A great example of their influence on the genre is 'Blooddrunk' – it includes an insane selection of sweep arpeggios and modal exploration, black metal vocals, and epic synthesizer accompaniment.
Something about this combination makes us think of futuristic pirate music – it's truly something special and if you haven't heard of them, you need to sort that out now!
21. Down – Bury Me In Smoke
Sadly we've reached the end of this list, so let's finish things off with a bang! Ever heard of DOWN? If not, let's change that ASAP – they're a heavy metal supergroup led by Phil Anselmo from Pantera so you already know it's going to be good.
Their music consists of the heavy vibrations of groove-metal, interesting time signatures, and epic guitar solos. Tons of their music is in drop B so for one final recommendation, you simply have to learn a track such as 'Bury Me In Smoke'.
I can guarantee that it will make the most of this fantastic tuning!
Conclusion
That concludes my list of the best songs in drop B tuning – I hope it was helpful!
Do you agree with the songs on my list? Let me know if I missed out on any songs that deserve a spot on the list.
Stay tuned for my next article!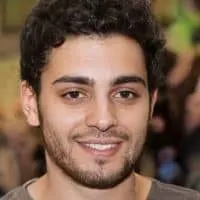 Justin is an audio engineer with years of experience in the field. He has been creating and playing music his entire life, but he really found his passion for engineering when he was introduced to Logic Pro at age 10. Justin has spent countless hours perfecting his craft and now works as a freelance engineer out of Boston, MA.